Wall St. Journal: Amazon Considering Pay TV Service
Maybe those Kindle Fire HDX Tablets will make a lot more sense in the future. According to the Wall St. Journal, Amazon is considering a developing a Pay-TV service. Amazon has reportedly approached some of the big entertainment companies about licensing their content for a new online service, most likely separate from its current Prime Instant Video service. Of course all of the sources are unnamed in this report.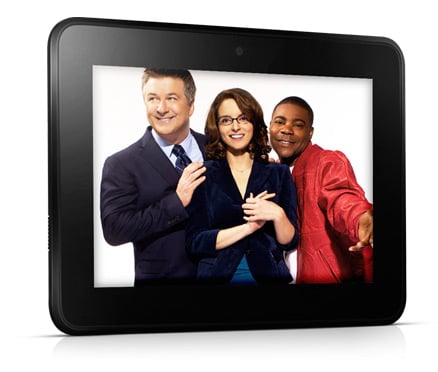 Amazon isn't the only one looking at offering what the cable and broadcast companies currently offer. Google and Sony have been making noise about this as well. Apple is suspected of wanting to do a similar type service. And there have been reports that Amazon is developing a Roku-like set top box that has been delayed, and Amazon is investing in content, both original and purchased. But the big key is getting the network players to go along and those negotiations certainly can't be easy given the potential for disruption.
Amazon's service would stream over the Internet and go head to head with cable operators. And the Journal does caution that things are in the very early stages. While there is no official word on this, it provokes some interesting thinking about how Amazon could integrate this with its Prime memberships, Kindle Fire tablets, and a possible set top box.
UPDATE: Amazon is denying that it has any such plans. In a statement to Variety Amazon says:
We continue to build selection for Prime Instant Video and create original shows at Amazon Studios, but we are not planning to license television channels or offer a pay-TV service.
And the story continues.