Wall Street Journal Outs Barnes and Noble eReader: The Nook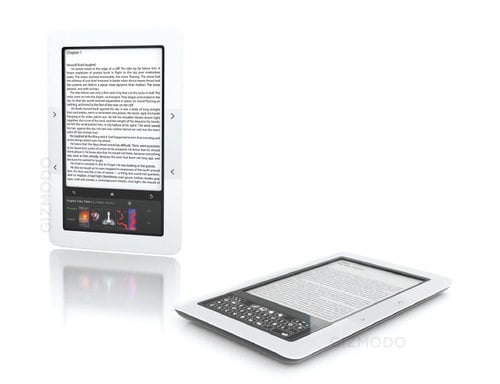 The Wall St. Journal is saying that the Barnes and Noble eBook Reader we've been seeing so much about lately will be released tomorrow at a price of $259. The two screen device (an e-ink screen for reading, and a color touch screen for navigation and media) will be called The Nook. You'll also be able to lend books to friends according to the report.
The WSJ apparently caught sight of an ad for the device in the New York Times Book Review and the released the scoop. I'm not so sure about that name as I think it is ripe for all sorts of derisive and unintentional slang.
Via Engadget