Walmart Black Friday 2015: Are 1 Hour Guarantee Items Worth Buying?
The Walmart Black Friday 2015 brings the return of the 1 Hour Guaranteed in stock deals to Walmart Stores on Thanksgiving. One of the biggest questions is, "Are the Walmart Black Friday 2015 1 Hour Guarantee deals worth buying?"
We hope to answer that question for each of the five deals and let you know if you should stand in line for deals. That's right, the special 1 Hour Guarantee is only available on a small number of items, and it's not available online so you will need to pay attention if you want to save.
Craig Robinson, aka Darryl from The Office is serenading shoppers with details about the Walmart Black Friday 2015 1 Hour Guarantee deals in new ads on TV that the retailer hopes will lure shoppers in on Thanksgiving Day.
If you want to get the Walmart guaranteed deals you will likely need to skip Thanksgiving since they start at 6PM on Thursday November 26th. You will likely need to get there before 6PM, but even if the store runs out you will have the opportunity to buy the item and get it delivered by Christmas eve to your local Walmart.
[contextly_sidebar id="ZzK5RmElaFR4qTSygPqifPbcX9bRXH1j"]
The Walmart Black Friday 2015 ad includes a smaller number of 1 Hour Guarantee deals than earlier years — but the quality is ramped way up.
Walmart stopped calling these a 1 Hour in stock Guarantee last year, since the item may not be in stock in that store, but if you are in line at the right time you can make sure you get one in time for Christmas.
https://www.youtube.com/watch?v=ycBfiG-N8so
You'll need to be in line on Thanksgiving before 7 PM local time to get in on these deals. If the items are in stock you can buy it immediately. If it is out of stock you can pay for a ticket, register that online and it will ship to your local store. You need to register by November 30th.
Shoppers can buy more than one of the 1 Hour Guarantee Walmart Black Friday 2015 items if they can make it to another line before 7 PM, but there is a limit of 1 individual item per line. So you could in theory get the iPad Air 2 deal and the Xbox One deal, but not two iPad Air 2 devices.
Here's a closer look at if the Walmart Black Friday 2015 1 Hour Guarantee Items are worth buying.
Walmart Black Friday 2015 iPad Air 2 Deal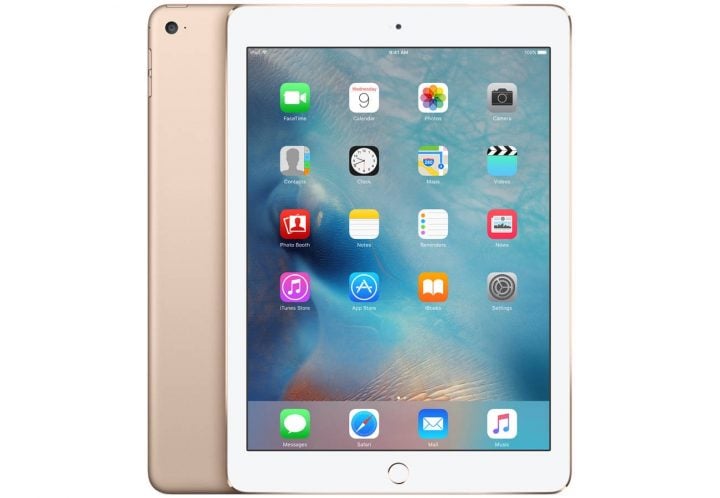 The Walmart iPad Air 2 Black Friday deal doesn't offer the biggest discount, but it is the only one that is guaranteed to be available to you for a full hour.
The iPad Air 2 Walmart Black Friday 2015 deal offers $100 off the 16GB tablet in Gold. That is a straight up discount, which ties several other retailers, but you can save $150 if you buy at Target and are willing to get the savings on a gift card. Here's a sortable list of the best iPad Black Friday 2015 deals so you can compare.
The iPad Air 2 is a year old, but it is the most current version of the iPad Air. It remains a good buy for consumers and $399 is a great deal -- especially when it is guaranteed like this.