Walmart Black Friday 2015 Guaranteed Deals, Details and Gotchas
There are five special deals in the Walmart Black Friday 2015 ad the offer more than just big savings. Unlike many doorbuster deals, you will be able to buy these five items at the Black Friday prices even if your local store sells out.
There are some catches that you need to be aware of. If you plan to stand in line for the Walmart Black Friday 2015 Guaranteed deals, you need to know what you are getting into.
Some of the best Walmart Black Friday 2015 deals are part of the 1 Hour Guarantee program that offers big discounts on popular products and offers an option to make sure you get the item even if that store runs out of stock.
Like every Black Friday 2015 deal there are rules, details and fine print that you need to know about. If you don't follow the rules, you may end up without the item you paid for — which can spoil a gift, but at least you won't lose your cash.
Here's how the Walmart Black Friday 2015 1 Hour Guarantee deals work, the gotchas you need to know about and our advice on if they are worth buying.
Walmart Black Friday 2015 Guaranteed Deals Details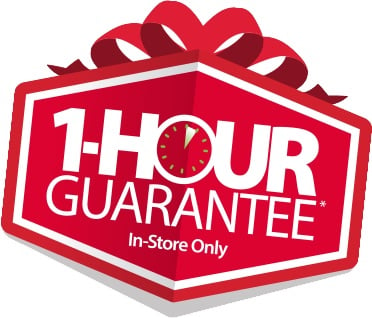 The official word on the the Walmart Black Friday 2105 1 Hour Guarantee items is, "we are offering the 1-Hour Guarantee on select items. This program guarantees that you can purchase these items at the guaranteed price for one hour after the event start time. If, during this time, we run out of the physical merchandise, you will have the option to pay for the item(s) and we will get the item to your store on or before December 24, 2015, provided you register your receipt at our web site."
Although some shoppers may refer to this as the Walmart Black Friday in stock guarantee, the company isn't actually promising that they will have the item in stock — just that you can still buy it at that price.
Walmart slimmed down the list for Black Friday 2015 to just five items. Here are the deals you can count on.
iPad Air 2 Gold 16GB Wi-Fi for $399 ($100 savings)
Beats Studio Headphones for $169 ($130.95 savings)
LG 55" Class Smart 4K UHD TV for $698 ($300 savings)
Xbox One 500GB Gears of War Bundle with a $30 Walmart Gift Card for $299 ($50 savings)
15" HP Touch Laptop for $249 (special buy)
These Black Friday 2015 deals are tempting, but you should make sure that you pay attention to the Walmart Black Friday 2015 1 Hour Guarantee gotchas that could prevent you from getting your deal.
Follow the 1 Hour Guarantee Deal Rules
https://youtu.be/ycBfiG-N8so
You need to follow the rules to make sure that you get your item before Christmas. If you line up in time and get an item in store, boom, you are done. If you get a 1 Hour Guarantee receipt, you have work to do. Here's what you need to know.
Line up starting at 6PM Thanksgiving Day at Walmart
Be in the line within an hour of the event start — 7 PM local time.
If the item is in stock you'll take it home, if not you'll get a 1 Hour Guarantee voucher to pay for at checkout.
Register the item on Walmart's website  by November 30th at 11:59 PM Central time and pick the store you want it delivered to.
Get alerts and then pick up the item by December 24th.
We recommend using Walmart Black Friday 2015 store maps to figure out where you can line up at for the deals.
Walmart Black Friday Limits
There are some important limits to the Walmart Black Friday 1 Hour deals that shoppers need to know about.
You can only buy one of each individual item on this list. However, if you are able to make it to more than one line before 7 PM local time you can several of these deals.
When you pay for the 1 Hour Guarantee Vouchers at checkout you can put more than one on the same receipt.
Can't Lose Your Money on the Deals
If you use the Walmart app you can keep a digital copy of the receipt, which means you are covered if you lose the paper copy on Black Friday. You will need the receipt to register for the deal.
If you decide you don't want the item you can return it immediately when you pick it up for a full refund. If you fail to pickup your item by January 8th, you can have Walmart transfer the money you paid to a gift card.
In Store Pickup Is Your Only Option
The Walmart Black Friday 2015 1 Hour Guarantee deals are only available in stores. Even though the online Walmart Black Friday 2015 deals start at 3 AM Eastern on Thanksgiving Day, you need to go to the store for these items.
Shoppers who need to use the 1 Hour Guarantee Voucher can only choose in store pickup to get the item. There is no home delivery option available. You can choose the store you pick it up at, which is handy for shoppers who join family in another state for Black Friday shopping.
Are Walmart Black Friday 2015 Deals Worth Buying?
One of the common questions we hear from shoppers is, "Are the Walmart Black Friday 2015 1 Hour Guarantee deals worth buying?" Whenever a company promises something like this it is important to do your research. Below you'll find what we think about each of the Walmart Black Friday 2015 deals that are guaranteed for one hour on Thanksgiving.
Walmart Black Friday 2015: Are 1 Hour Guarantee Items Worth Buying?
Walmart Black Friday 2015 iPad Air 2 Deal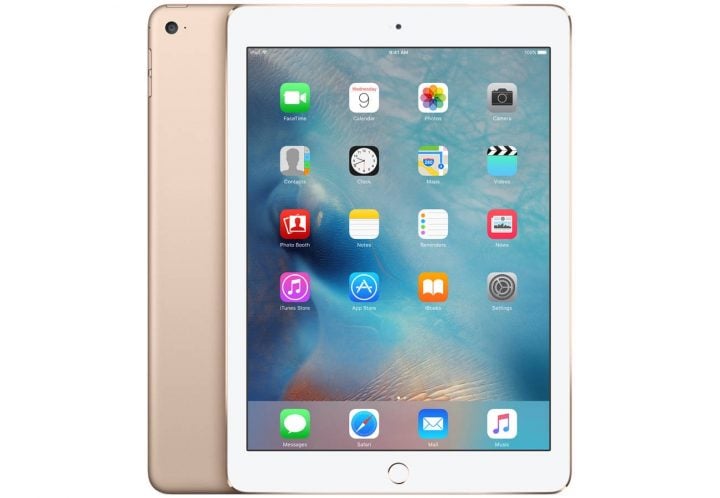 The Walmart iPad Air 2 Black Friday deal doesn't offer the biggest discount, but it is the only one that is guaranteed to be available to you for a full hour.
The iPad Air 2 Walmart Black Friday 2015 deal offers $100 off the 16GB tablet in Gold. That is a straight up discount, which ties several other retailers, but you can save $150 if you buy at Target and are willing to get the savings on a gift card. Here's a sortable list of the best iPad Black Friday 2015 deals so you can compare.
The iPad Air 2 is a year old, but it is the most current version of the iPad Air. It remains a good buy for consumers and $399 is a great deal -- especially when it is guaranteed like this.

As an Amazon Associate I earn from qualifying purchases.