Walmart iPhone 5s Discounted to $127, iPhone 5c Down to $27
Starting Friday, Walmart will discount the iPhone 5s and iPhone 5c starting at just $27. After signing a two-year contract with the carrier of your choice (AT&T or Verizon), you can get the iPhone 5s for $127 or the iPhone 5c for $27, which is $73 off — definitely a nice chunk of change. The sale will last up until Christmas Day as Walmart's "12 days" of Christmas shopping, so to speak.
Normally, the iPhone 5s starts at $199 and the iPhone 5c at $99, but Walmart has never been scared of dropping prices of Apple products down to ridiculously low numbers. The retail store's Black Friday sale was big for the company, discounting several iPad models with gift card incentives.
Furthermore, on top of the discounted iPhones, Walmart will also be selling the first-gen iPad mini WiFi-only 16GB model for $299 with a $50 Walmart gift card, essentially dropping the cost to $249. If you missed out on Walmart's Black Friday sales last month, now is your chance to grab some last-minute deals before Christmas rolls around.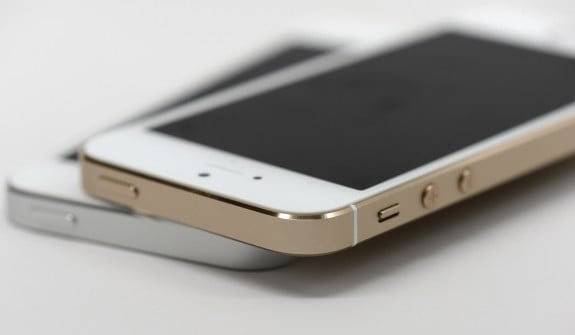 Granted, the iPad mini deal isn't as good as the one that we saw on Black Friday, where the tablet was paired with a $100 Walmart gift card, but it's the best you're probably going to get from Walmart after the fact.
As for the iPhone 5s and iPhone 5c, these certainly aren't the best prices we've seen this year from the two phones, but only $27 for an iPhone 5c is certainly respectable, and it's a deal that's worth considering if you need to buy tech-related gifts for the loved ones in your life; nothing says "Merry Christmas" like a brand-new iPhone.
Last, but not least, Walmart will be selling $30 iTunes gift cards for $25, allowing you to save $5 instantly when you take advantage of the deal. Walmart's sale kicks off tomorrow at 8 am local time and will end on Christmas Eve when the store closes.

As an Amazon Associate I earn from qualifying purchases.