Walt Mossberg Does Netbooks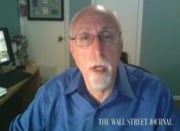 Walt Mossberg takes on Netbooks in a review in the Wall Street Journal and essentially says what we've known all along. For some users (browsing, email, etc….) they work well and for power use look elsewhere. He takes a look at a decent cross section featuring four models: The Acer Aspire One, The Dell Mini 9, the Asus Eee PC 1000H, and the MSI Wind and sees pluses and minuses with each of them. (Keyboards, trackpads, and battery life are key elements for him.) It is a pretty thorough review of each of these Netbooks, and from what I'm seeing from users around the web, Mossberg's pluses and minuses stack up with most of hands on reports. Check out the full review here.


As an Amazon Associate I earn from qualifying purchases.