Want to Change iPhone 5s Color or Size? Do It Today
Today is the last day that you can return your iPhone 5s or iPhone 5c if you bought it from a carrier on launch day. This will allow you to change to a new color or size option if the one you bought just isn't doing it for you. Furthermore, you can take this opportunity to see if there are any new units in stock that were sold out when you settled for the next best color or size on launch day.
All four of the major carriers have a 14-day return policy. This means that if you upgrade to a new phone, but aren't satisfied with it, you can return it and exchange it for one that you do like. This will also allow you to exchange an iPhone 5s or iPhone 5c color or size to something more suitable, so if the pink color of the iPhone 5c just isn't doing it for you, this is the last day you can exchange it for a blue one (or any of the other colors available).
However, be aware that you may get charged a restocking fee, even if you're exchanging a phone. AT&T, Verizon and Sprint will all charge a $35 restocking fee, while T-Mobile simply just says they "may charge" one, which we're guessing is on a device to device basis. $35 isn't a lot of money, per se, but it's definitely something to be aware of, and it may make you think a bit harder about simply exchanging an iPhone for a different color.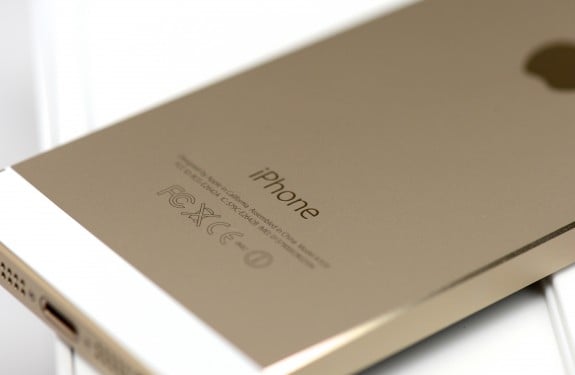 This return policy only applies to carriers; if you bought the new iPhone 5s or iPhone 5c from a retailer (like Best Buy or RadioShack), their return timelines are all a bit different. Best Buy offers 15-day return window (ending tomorrow if you bought the phone on launch day), and RadioShack has a 30-day return policy.
As for the Apple Store itself, if you bought an iPhone 5s or an iPhone 5c directly from the company, you have 30 days to return the phone and exchange it for a model that you want. So, if you bought the phone on launch day, you have until October 20 to return the device and exchange it for a model that you want instead, perhaps one of those gold iPhones that sold out within minutes. As far as if Apple will have more stock of the gold iPhone 5s by then, we're not sure, but they do list "October" on their website for when the next shipment will go out to customers.
As far as carriers, you're kind of screwed, as we've seen dates as late as November when the gold model will be available again, so if you're wanting to exchange your iPhone today for the gold model at a carrier store, don't count on it.

This article may contain affiliate links. Click here for more details.