Warner and Ian Dixon Talk Netbooks on The Media Center Show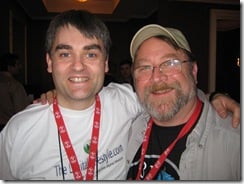 The always prolific Ian Dixon from The DigitalLifestyle.com and I got a few minutes to chat at CES 2009 about Netbooks and UMPCs (or what's left of them) and did so for a podcast now up on The Media Center Show. The podcast also has an interview with Vidabox's Steven Chung about the touchpad, bluray servers and their Media Center system.
Give it a listen here or better yet subscribe to the show.

As an Amazon Associate I earn from qualifying purchases.