Watch Dogs 2 Problems & Fixes
An all-new edition of Assassin's Creed isn't on Ubisoft's schedule this calendar year. The studio is hoping that gamers won't notice though. It's betting that they'll be distracted by another game that is on its release calendar, the much-anticipated Watch Dogs 2. Some reported Watch Dogs 2 problems may keep that free happening, unfortunately.
Coming two years after the original, Watch Dogs 2 packs some big improvements over its predecessor. All are aimed at turning it into a franchise with every bit the amount of staying power that Assassin's Creed has enjoyed. The narrative has changed. Marques Holloway is more personable, more agile and better equipped than Aiden Pearce was in the first game. He's also infinitely more likeable. Hacking is back, but it's straight-forward and more widespread. Joining it is seamless co-operative play for story missions. From tone to mechanics, Watch Dogs 2 should be a better game than its predecessor was. Unfortunately, reports of Watch Dogs 2 problems indicate that the game isn't starting off in a perfect place.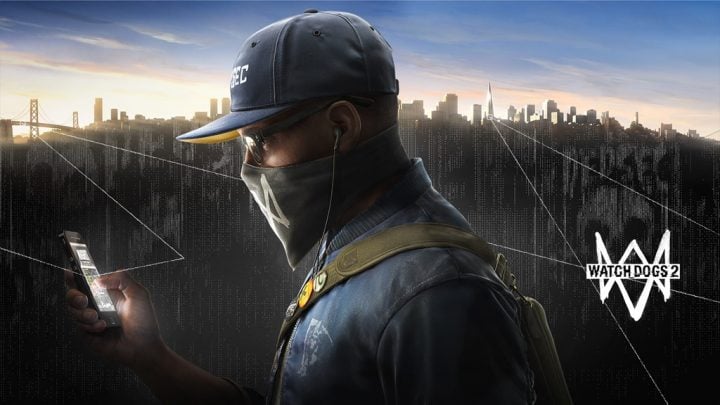 Read: Watch Dogs 2 Release: 8 Ways It's Better Than the Original
A small misunderstanding about how Ubisoft sees season passes means that some buyers won't get access to every piece of content the game has to offer – even if they purchased the Gold Edition. A last-minute bug is hampering efforts to get the game's seamless multiplayer experience online. There are other Watch Dogs 2 problems still being reported.
Here's what we know about these issues and how to get them fixed.
Watch Dogs 2 Problems: Seamless Multiplayer Is Missing
The biggest Watch Dogs 2 problem reported thus far, isn't really a surprise to anyone that  has read a Watch Dogs 2 review or watched gameplay videos just ahead of release. The seamless multiplayer that Ubisoft Montreal built to make the game more social, isn't turned on for launch. That's despite the publisher telling early reviewers that it would be.
Ubisoft Montreal says that it found a bug inside the seamless multiplayer experience that would cause the game to hang and stutter. Rather than launch with the issue, its teams elected to remove the feature until they could get a fix out.
Co-operative play still works, but players have to be sent an invite manually from the game's menus.
Update: With The Watch Dogs 2 1.05 update, Ubisoft is starting to bring the game's seamless multiplayer online in phases. The rollout started on PS4 and will reach Xbox One gamers sometime on November 22nd in the early evening EST.  According to an Ubisoft post on the game's Reddit:"
With seamless multiplayer reactivated, you'll be able to experience the following multiplayer features via the Multiplayer App:
Invite friends to co-op or search for new co-op partners
Hack into a rival hacker's world
Find targets for Bounty Hunts or trigger a bounty on themselves"
Watch Dogs 2 Problems: Downloading Season Pass Content
Costing $39.99, the Watch Dogs 2 season pass gets users access to exclusive weapons, some style packs and three game expansions. With as much as it costs, one might conclude that would mean that buyers get everything that the game has to offer. That's not true though.
The premium content screen inside of the Watch Dogs 2 menu system reveals that there are pieces of content that owners of the season pass don't get. Each of the style packs not included in the Watch Dogs 2 Season Pass costs $6.99 extra.
Watch Dogs 2 Problems: Bounty Hunter Is Missing
Invasion and Bounty Hunter are two of the game modes missing from Watch Dogs 2 because of seamless multiplayer being disabled at launch, Ubisoft says in a post on the Watch Dogs 2 Support Forum. Once it's solved the lag issue, they'll be ready for gamers to use.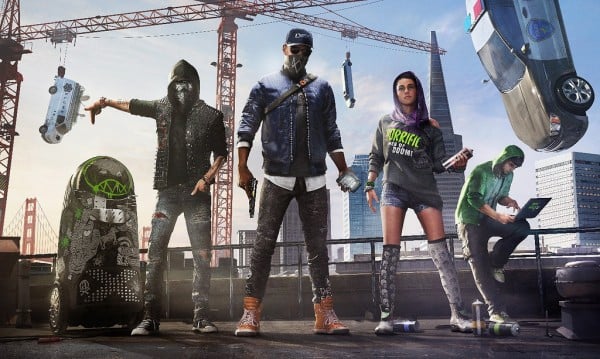 Watch Dogs 2 Problems: How to Co-Op with Friends
Again, just because seamless multiplayer is turned off, doesn't mean that you can't play co-operative missions with your friends or other gamers over Xbox Live and PlayStation Network.
You'll need to head to the game's menus to send an invite manually to anyone that you want to play with. Remember, the same normal rules apply. Both of you will need subscriptions to Xbox Live Gold or PlayStation Plus.
Watch Dogs 2 Problems: Game Not Fitting Screen Issue
Xbox One owners at the r/Watch_Dogs Reddit Community and more report having parts of Watch Dogs 2 cut off on their display. More specifically, it appears that the Xbox One version of the game is over-running the boundaries of their televisions, leaving cut off text and more. There doesn't seem to be any fixes for this issue just yet.
How to Report Watch Dogs 2 Problems to Ubisoft
Ubisoft is asking that anyone running into issues with Watch Dogs 2 on a regular basis report those issues to agents in its Support Forum. It's support staff will probe users for details about their problem, then provide some troubleshooting tips.
Unfortunately, it doesn't appear as if any of the problems the game is facing right now can be fixed by troubleshooting. The disabled seamless multiplayer and issues with screen clipping sound as if Ubisoft Montreal will need to release an update to the game. If that's the case, it's unclear when such an update might arrive. Both the Xbox Store and PlayStation Store require developers to certify updates and upgrades to games before they can go out to players. If Ubisoft already has an update in certification, these issues could be solved as early as this week.
Read: Watch Dogs 2 Release date Tips: Deals, Midnight Release & More
Gotta Be Mobile will continue to update this post with Watch Dogs 2 problems as they surface.

This article may contain affiliate links. Click here for more details.