Watch Dogs 2 Release Leaks
Video game developer Ubisoft hasn't publicly confirmed that there's a Watch Dogs 2 happening soon, but we at least know that there's a sequel coming.
At least, there's a Watch Dogs 2 release coming if the social media profile of an Ubisoft employee is anything to go by. VideoGamer noticed this week that a developer who works at Ubisoft's Paris headquarters, Julien Risse, had something interesting on his resume. Besides working on Watch Dogs and its Bad Blood downloadable content update, Risse listed another game he's apparently working on right now: Watch Dogs 2. Risse later removed the entry in his work history, but not before others noticed it.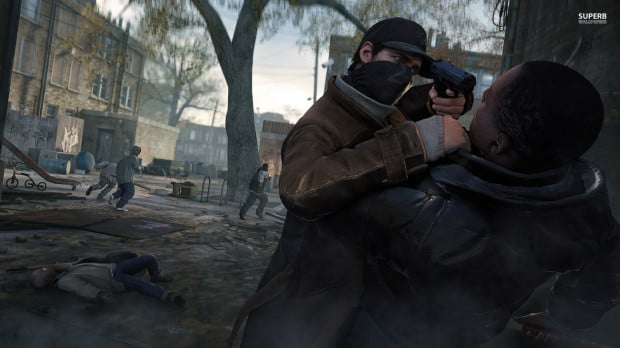 Most assumed that Watch Dogs 2 was on the way because Jonathan Morin, the creative director in charge of the original Watch Dogs, publicly talked about what the studio could have done differently and what changes Ubisoft might have to make in a potential follow-up. It's also worth noting that Ubisoft is pretty relentless when it comes to giving gamers what they've shown they want. The first Watch Dogs sold around eight million copies, which should pretty much guarantee players a sequel.
When asked, Ubisoft declined to comment on Watch Dogs 2 with VideoGamer. We don't know what changes and feature additions we could see in Watch Dogs 2; though the game had pretty high sales, there was still a lot left for Ubisoft to improve upon.
Watch Dogs is an open-world game in every sense. Set in Chicago, the only real hint that it takes place in the not too distant future is a system called CtOS. In Watch Dogs, CtOS control everything in Chicago, we're talking street lights, the power grid, doors and communication systems. Gamers play as Aiden Pearce, a hacker turned distributor of justice. He has a long history with hacking. He was so deep into the digital criminal underworld that it's taking a toll on the people around him.
Pearce uses his knowledge of CtOS and the hacker underworld to go after the people who hurt his family. There are melee weapons, guns and cars to steal, but what separates Watch Dogs from other open-world games like Grand Theft Auto 5 is that dedicated hacking mechanic. As you leveled up Peirce you acquired new tricks that you can pull with CtOS and your phone. Players can set off a smartphone in the pocket of an opponent and distract them while they escape. When running from the police you can raise Chicago's many bridges to orchestrate a getaway. The best way to escape from police and gang soldiers is killing the power in an entire area, giving you the opportunity to sneak off into the darkness.
Read: Watch Dogs Review – Is it Worth Buying?
To get cash for weapons, clothes and accessories you simply hack into the smartphones of people around you, clearing their bank account of cash and adding it to your own. Watch Dogs also has a multiplayer mode that let other users essentially walk into your game world and hack you. Thankfully, Ubisoft included a way for players to turn that off. Those with a tablet handy could have a friend throwing up obstacles while they try to escape from the police on their console.
It's entirely possible that Ubisoft could have plans to show off a bit of what's coming in Watch Dogs 2 during E3 2015, this year's Electronic Entertainment Expo in Los Angeles. It's also possible that Watch Dogs 2 is too early in its development cycle to be talked about publicly. The first version of the game debuted on store shelves in March of 2014 after being delayed.

As an Amazon Associate I earn from qualifying purchases.