Watch Dogs 2 Reveal: How, When and What to Watch For
Depending on who you ask, Ubisoft's Watch Dogs was a great game in the tradition of other open-world, third-person shooters or a travesty. Certainly Ubisoft set the game up for success; Watch Dogs was to usher in an age of constantly connected gameplay, impeccable detailed play spaces and unorthodox multiplayer. Almost as soon as the game launched, rumors swirled that Ubisoft had given the team that created the first game the go-ahead on Watch Dogs 2, a sequel to the original game. Weeks ago, Ubisoft confirmed Watch Dogs 2 was in development. This morning Ubisoft confirmed the Watch Dogs 2 reveal for later this week.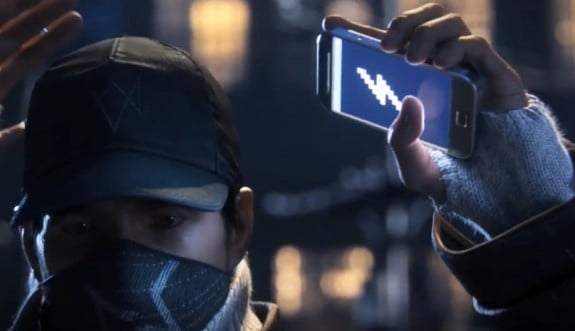 Read: Watch Dogs 2 Reveal: What We Know & Think We Know
If it's anything like the original Watch Dogs, Watch Dogs 2 will once again let players tap into the CtOS operating system and manipulate it to get their own goals accomplished. Here's what you need to know about the Watch Dogs 2 reveal later this week.
Watch Dogs 2 Reveal Confirmed
Confirmation of the Watch Dogs 2 reveal came this morning in a post on the UbiBlog, Ubisoft's dedicated news website all information about its games and the content that it adds to those games. Ubisoft said on an earnings call some time ago that it planned to launch Watch Dogs 2 sometime before May of 2017. That was after a report from gaming website Kotaku indicated that Watch Dogs 2 would replace Assassin's Creed's 2016 launch.
The Watch Dogs 2 reveal is set for Wednesday, June 8th at 9AM Pacific Standard Time. On the East Coast of the United States, that's 12PM Eastern Standard Time. A picture accompanying the details shows someone holding a smartphone in their hand. It's significant because Aiden Pearce used his smartphone for hacking instead of a mobile PC setup.
Watch Dogs 2 Reveal Hints
The teaser picture included with the blog post shows the hand of someone who could very well not be Pearce, the lead of the first game in the series. This character is holding a different phone from Aiden's and seems to have a different complexion. Allegedly, Watch Dogs 2 will focus on a new character in a new city, but Ubisoft hasn't confirmed that yet.
Pearce being replaced in the series isn't likely to bother anyone, he was a sore point in the first game. He could be a bit dour a done, which didn't lend itself to the game's story well.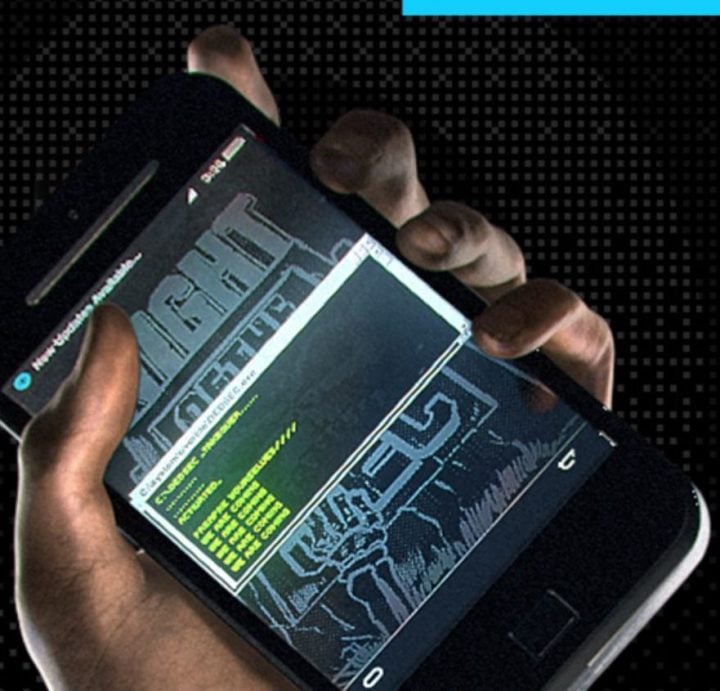 On the phone in the Watch Dogs 2 reveal teaser image we see a message from Dedsec. Dedsec is the same group that Aiden Pearce came in contact with during his ordeal in Chicago. Zoom in on the phone screen and you get the same message typed over and over again. "We are coming." That's after the message warns someone to "Prepare" themselves.
Watching the Watch Dogs 2 Reveal
Clicking through to the Watch Dogs 2 website reveals that Ubisoft will hold the Watch Dog 2 reveal event as a livestream directly through YouTube Gaming. The teaser is the same, but moves. The same hand is holding a smartphone toying with some kind of command line system and disrupting the display in front of him. A countdown clock serves as a way to boost hype for the release.
Watch Dogs 2 Reveal: What to Watch For
Certainly, we're hoping that Ubisoft has an awful lot to share about the game during this Watch Dogs 2 reveal.
Early on, rumors pointed to Watch Dogs 2 moving to San Francisco, California, the technology capital of the United States. The City of Chicago played such a big part in the last game, that it's hard to imagine Ubisoft not finally confirming where the game will take place. Players could hack bridges, the subway system and power grid to confuse and manipulate foes before. What new things will this vigilante be able to do?
Expect to hear at last something about his motivations for hacking. Does he belong to Dedsec? What happened to the first game's main characters?
Then there are the gameplay mechanics to consider. Ubisoft had specialists consult on the original game's hacking mechanics, but some still maintained they were pretty shallow. The puzzles could definitely get frustrating at times.
Watch Dogs didn't have traditional multiplayer in the sense that you could join a team and compete against others. That being said, you could go into someone's game and hack them by alluding their version of Aiden for a limited amount of time. It'll be interesting to see whether this feature makes a return, or if the company tries something different. Ubisoft is known for taking chances with multiplayer, The Division's Dark Zone is a huge free-for-all.
Finally, stay on the lookout for the Watch Dogs 2 release date. Again, rumors point to the game taking the place of Assassin's Creed. That would mean that the game launches sometime in October. If the rumor is false, Watch Dogs 2's launch could be at anytime by May of next year.

As an Amazon Associate I earn from qualifying purchases.