How to Watch March Madness Live on iPad & Follow Your Team
The NCAA tournament starts this week and college basketball fans will want to watch March Madness during the work day or any time their favorite team's playing, especially while away from home.
Apple iPad owners can use their iPad to watch the games lives or follow them with in-game scores or play-by-play and post-game highlights. The iPad also makes getting involved with the tournament easy by predicting the outcome of the tournament using one of the many NCAA bracket apps. Filling out brackets is as easy as tapping the team's name. No more erasing and marking up a printed bracket with a pen or pencil, like we used to do in the old days.
We'll show users what apps they get from the App Store on their iPad to watch March Madness. Then, we'll list the best sports apps to use for keeping up with the news, scores and in a couple of cases live text play-by-play during the game. Finally, see how to fill out brackets using one of the many apps for predicting the NCAA March Madness Final Four and eventual champion.
Watch March Madness Live on iPad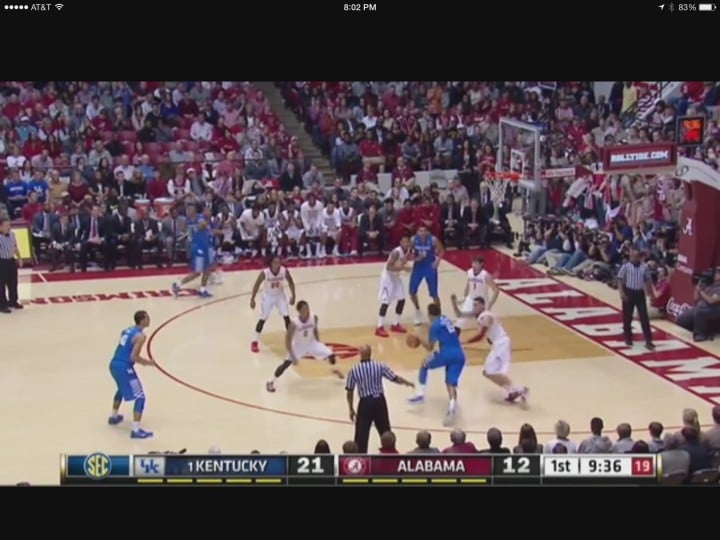 The NCAA solves this problem with their NCAA March Madness Live app from the Apple App Store. This app helps with all three ways to follow March Madness. It shows live games, for people who log in with their TV service provider login information. It also includes team and tournament news. Finally, users can join a group of others and fill out a set of brackets.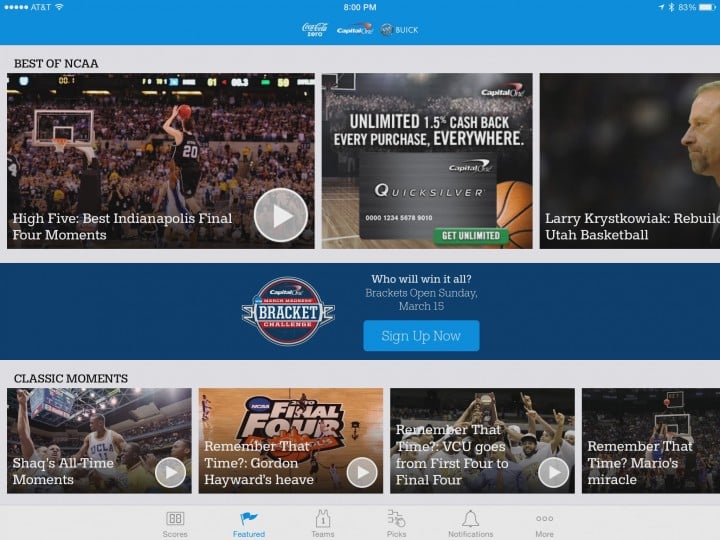 This app won't help users who want to watch but don't subscribe to a cable or satellite TV provider. CBS changed things up and they won't let the NCAA show the live games without logging into your provider account. That's the case with all the apps and even the website.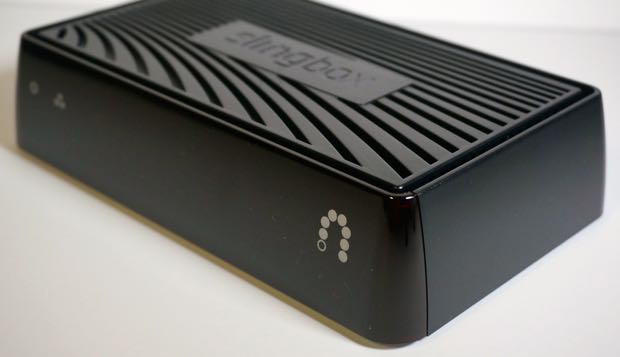 To watch live games on the iPad the user will need to use our old standby, the Slingbox with the $15 Sling Player app.That's an expensive option. It might make more sense to find a friend and offer to pay their cable or satellite bill for a month so they'll give you their login information.
 Essential March Madness Apps for iPad
If you can't watch the games live because you don't want to pay for a TV subscription from the cable or satellite company in your area and you don't want to invest in a Slingbox just for March Madness, then keeping track of the scores is the best alternative. Use these apps to do that.
The NCAA March Madness Live app will show results, but we prefer to use one of the sports apps listed below:
All of the above listed apps will do a great job of helping March Madness fans keep track of the scores. If you only want to download one, get the ESPN app. It offers a live feed with in-game updates of the plays as they take place. The user can read the game even if they can watch.
Don't forget to spend some time reading or watching analysis to find those sleeper picks or upsets. This will help fans predict the outcome of games in our next step for enjoying March Madness with an iPad.
Apps for March Madness Brackets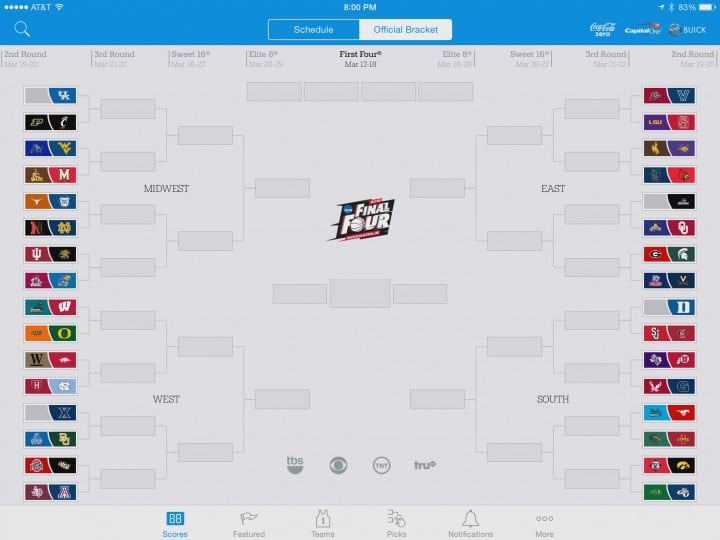 We could list all the great apps for filling out March Madness brackets, but instead take a look at our post dedicated to this topic posted this week here on GottaBeMobile. It shows users how to find brackets they can print or fill out on their mobile device, including an iPad. For those who also own an Android device, see our post about how to watch on Android.
Don't forget that the games start Tuesday with play-in games. Then, the real action starts Thursday, March 19. Use one of the apps listed in the link above to predict who will win each game. Grab all of them and use different scenarios to fill out more than one version of your brackets. Then check back after each round to see how you're doing.
Most of these apps let users play in a huge public league, against fans of your favorite team, or in a private group with your office mates or friends.

As an Amazon Associate I earn from qualifying purchases.