WatchESPN Now Supports AirPlay for All Channels
ESPN's WatchESPN application for iOS, an extremely useful application for sports enthusiasts who own an iPhone or iPad, just got a whole lot better today as ESPN has added highly anticipated AirPlay support for all channels supported by the application.
The update for WatchESPN takes the application to version 1.6.4 and the latest version brings support for Apple's AirPlay feature which lets users stream content through speakers or through an HDTV via the AppleTV.
This feature is incredible useful for those that want to take ESPN content from the smaller screens of the iPhone or iPad and onto the bigger screen of a television.
Read: How to Watch Monday Night Football on the iPhone and iPad.
Better yet, the application's new AirPlay functionality is available for all of the channels in the WatchESPN application which means users now can watch ESPN, ESPN2, ESPNU, and ESPN3 when using AirPlay.
The app also features support for AirPlay in the background which means that you should be able to run the application in AirPlay mode while doing other tasks on the iPhone or iPad.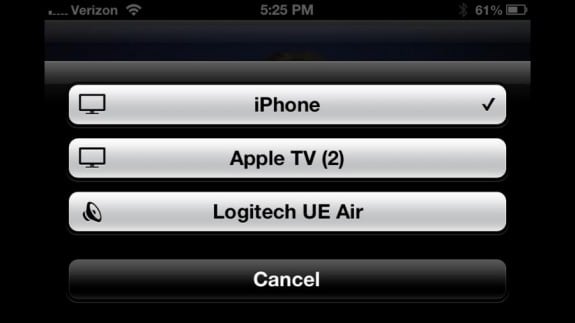 Current users of the application will also be treated to various bug fixes and optimizations according to the changelog, all of which should help shore up the issues users have been having with the application.
If the ability to watch Monday Night Football using the application wasn't incentive enough, the ability to stream live ESPN content via AirPlay might just be enough to convince iPhone and iPad owners to give WatchESPN a try.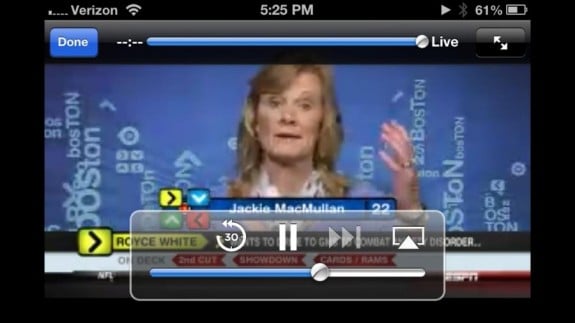 In addition to the NFL, the application also features content for various other sports including the NBA, MLB, golf, college sports and more.
The application is free to download but in order to get the most out of the application, you're going to need to have one of the supported cable providers.
AirPlay should help boost up the apps ratings and once ESPN adds support for the iPhone 5, WatchESPN will be even better. Hopefully, that update is right around the corner now that AirPlay has arrived.