WatchOS 2.1 Release: What's New
Alongside the release of iOS 9.2, Apple has also released a new update for Apple Watch owners in the form of WatchOS 2.1.
The new update isn't a major one, which shouldn't be too surprising since WatchOS 2 recently came out, but WatchOS 2.1 does includes some much needed bug fixes and performance improvements.
Many Apple Watch users have been rather unhappy with the performance of the smartwatch lately. Third-party apps have been really slow and Siri's performance has been less than adequate. Luckily, there are a couple of fixes mentioned in the changelog that point to improvements to third-party apps.
Overall, though, don't look forward to any big changes with this update, as it's mostly seen as a maintenance update that may or may not show improvements to some Apple Watch users.
Here is the full changelog of WatchOS 2.1:
Adds support for system language in Arabic, Czech, Greek, Hebrew, Hungarian, Malay, Portuguese (Portugal) and Vietnamese.
Adds support for Right-to-Left user interface
Adds ability to switch between Latin and Hindi numerals for Arabic
Adds a new complication for Islamic and Hebrew Calendars
Adds support for Siri and dictation in Arabic (Saudi Arabia, United Arab Emirates)
Adds support for dictation in English (Malaysia), Czech, Greek, Hebrew, Hungarian, Portuguese (Portugal) and Vietnamese
Resolves an issue that could prevent events from updating in the Calendar complication
Fixes an issue that could prevent the time from displaying in Power Reserve mode
Addresses issues that could prevent third-party apps from launching
Fixes an issue that could prevent third-party app icons from displaying correctly
Fixes an issue that could cause instability when changing the system language
Nothing too special here, but that's okay. We're not expecting another huge Apple Watch update until next year most likely, when we could see WatchOS 3 release, but there haven't been any major rumors yet as far as that's concerned.
To install the latest Apple Watch update, simply go into the Apple Watch app on your iPhone and tap on General. From there, select Software Update and the new WatchOS 2.1 update should appear. Tap on Download and Install toward the bottom to begin the update process.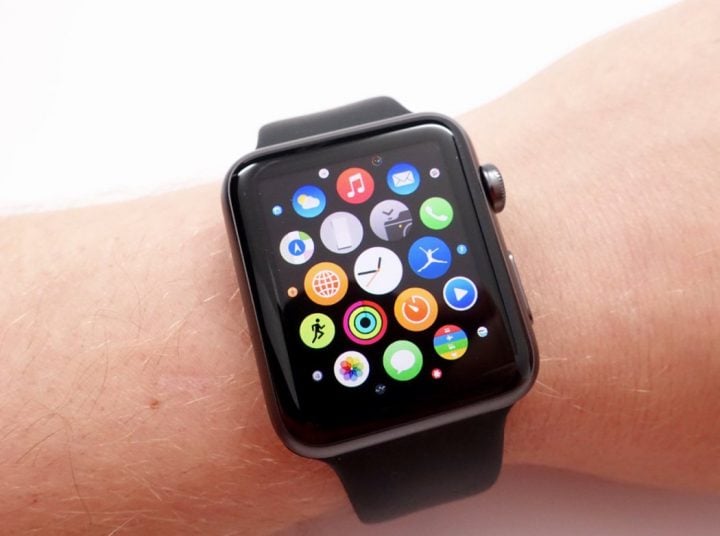 Keep in mind, though, that your Apple Watch must have at least a 50% charge, and it has be placed on the Apple Watch charger and in range of your iPhone in order for the update to install.
The Apple Watch is over six months old, but is still a fairly new device. However, recent rumors have suggested that Apple may introduce a new Apple Watch model early next year in March alongside the introduction of the iPhone 6c.
Many people may have thought that Apple wouldn't release a new Apple Watch model so soon, but that could be the case next year. The Apple Watch was first released back in April, and it's possible that Apple could release the Apple Watch 2 around that same time next year, but we'll have to wait and see what happens.
With that said, if you haven't gotten an Apple Watch yet and are on the fence about it, it actually might be best to wait for the Apple Watch 2 to release before you dive in. However, the Apple Watch will likely be a hot item during the holiday season, so don't be shy if you really want one now.

As an Amazon Associate I earn from qualifying purchases.