WaterField Designs Outfits Any Tablet with Custom Made Case
The company that makes my favorite case for the Macbook Air, Waterfield Designs, is rolling out a new service to outfit any device with the Ultimate SleeveCase. This service is a great solution to protect any tablet you might have, no matter what tablet it is.
The ballistic nylon case with neoprene interior already fits a number of popular tablets including the Lenovo ThinkPad, Samsung Galaxy Tab, Nook Color, BlackBerry Playbook, Asus Eee Pad, and the iPad. If you want to hug your tablet with a custom fit case that will fit to within a quarter of an inch, then just send the dimensions to the company and they will make it for you.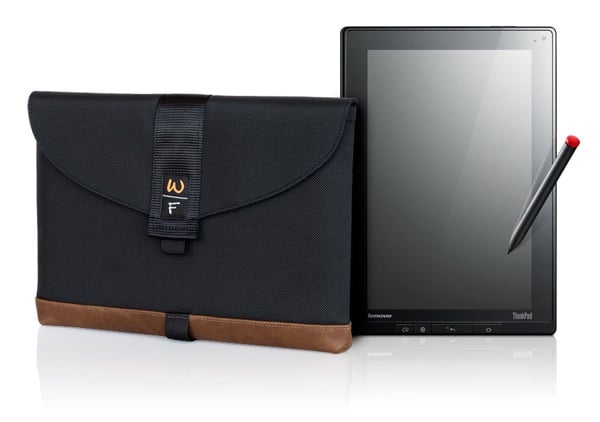 The Tablet Ultimate SleeveCase starts at $52. Larger tablets may require the $55 or $57 model. For one with D-rings to use with your own shoulder strap add $5. For a basic shoulder strap add $12 and $22 for the padded strap. For the iPad version expect to pay $55. To contact them about a custom case, send an email to [email protected]
Below you will see the size chart for the various tablets. Find yours and check out the size number code and order that model. In the unlikely event you have a tablet that doesn't show up on the charge, then you will have to contact the company.
The case will last forever and looks great. I love their cases and I'm glad that I can now get one for my Asus Eee Pad Transformer, if I want one.