Top Waterproof iPhone 5 Cases
Accidents happen, and one of the most common ways an iPhone is damaged is by water.
Water damage on an iPhone is not necessarily game over, but the device is definitely going to suffer from extended contact with water. Even though many users have cases on their phones to help avoid this catastrophe, most cases are not actually waterproof. Some only qualify as "water resistant," which under many circumstances could mean bad news.
The cases in the following slideshow of waterproof iPhone 5 cases are fully waterproof. If your iPhone happens to take a swim it will still function after it dries off.
LifeProof fre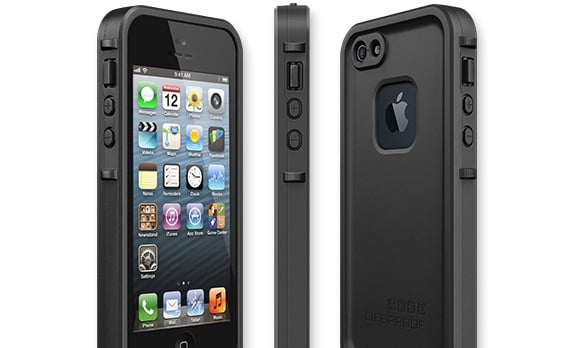 The LifeProof fre is an iPhone case meant to repel the elements. This case does a great job of keeping the iPhone protected, while also not adding a lot of extra bulk. The case only adds 1.05 oz to the iPhone. Impressive for a rugged case. In terms of water protection the fre can be fully submersed in water for 30 minutes up to a depth of 6.6 ft. and be completely fine. The case is also shockproof and keeps dust out.
$79.99 at LifeProof

As an Amazon Associate I earn from qualifying purchases.