We at GottaBeMobile truly give thanks at this Thanksgiving Holiday!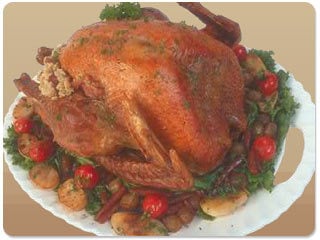 Well, another Thanksgiving day is upon us, and here in the United States, a lot of us shall pause from normal activities, gather around a tablet piled high with some serious feasting materials, and gorge ourselves until we cannot move. We shall visit with family and close friends, watch football (American Football that is), and take a nice nap. My family also likes to take a nice walk so we can feel better about all that food we ate, and once again just enjoy the pause in our lives while we reflect on what we are truly thankful for.
Well, the team at GottaBeMobile would be most amiss if we did not stop our busy pace of posting news, monitoring forums, doing InkShow reviews, etc., and express our thanks to You. Our thanks to those of you out there who offer us the great compliment of reading our material, providing comments and feedback, and help us continue to grow this community of technology friends. We are lucky to be able to do this thing called GBM. Our growth in just 8 short moinths has been awesome, and we look forward to more.
We are thankful for you and your activities on the site. We are thankful to our sponsors for supporting our work. We are thankful to our advertisers who invest in us. We are thankful to those companies who provide us with hardware, software, and all the other accessories and goodies we share info with you about.
But we are mostly just thankful for all the friends we have made in this process.

Thank you all, from the whole team at GottaBeMobile. We look forward to the next year!
Rob Bushway
Warner Crocker
Dennis Rice
Matt Faulkner

As an Amazon Associate I earn from qualifying purchases.