webOS 3.0 Screenshots Shows Off TouchPad UI
New screenshots of HP's and Palm's webOS 3.0 operating system hints at what's to come in terms of the mobile OS's user interface for the TouchPad tablet, which we had seen initially at the HP Think Beyond event in San Francisco, California.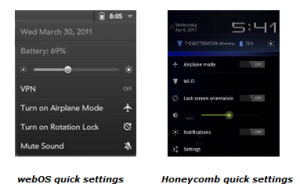 The interesting thing, aside from the tablet naming number convention between webOS 3.0 and Android 3.0, is the notifications and settings pop-up. According to Android Central, the influence of designer Matias Duarte, previously with Palm and now with Google, could be seen in both operating systems in the screen shots below.
The main difference is that on Android 3.0, known also informally as Honeycomb, the popup to the settings is accessible in the lower right hand space while on webOS 3.0 on the TouchPad, the settings panel shows up on the upper right hand corner.
Aside from the similarities between Android 3.0 and webOS 3.0, there are also a number of changes under the hood that weren't really discussed at the Think Beyond event.
First, HP is switching from Google Maps to Bing for its mapping services, which highlights a very clean and minimalist user interface. There's also a nice scale on the lower right hand corner in the mapping interface to give you an idea of how far in you're zoomed and how far distances are.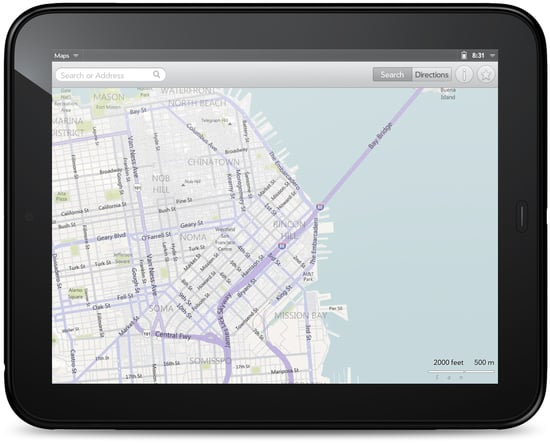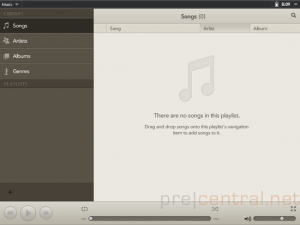 The interface behind HP's music application is reminiscent of the iPad's iPod app. Instead of the play/forward/rewind buttons being placed at the top on the iPad, we see those on the bottom on the TouchPad along with the volume slider as well as the track scrubber. The music app takes a two-pane approach where you have library and playlist information in the narrower left pane and the detailed track information in the center pane. On the iPad, you have your playlist on the narrow pane while the library (songs, albums, artists, genres, and composers) information is found in a narrow touch strip on the bottom; it's combined in the left pane on webOS.
The browser on the TouchPad is very clean and the keyboard reveals that extra number row, which will be great for users who are always shifting between numbers and letters for alpha-numeric passwords.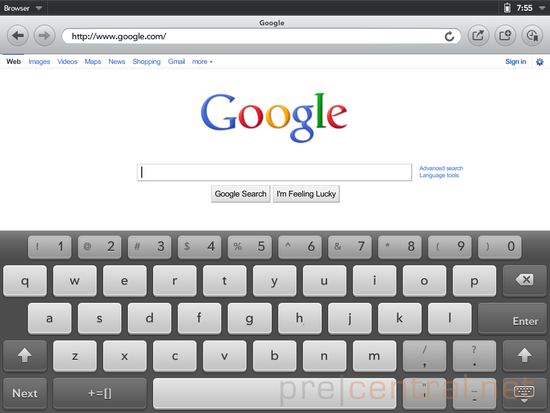 Via: PreCentral

As an Amazon Associate I earn from qualifying purchases.