Weekend Mobile Hack Reports
Well it looks like there has been some hacking going on in Mobile Device land recently, exposing all sorts of bare naked mobile pictures.
Daniel, (AKA Thoughtfix) seems like he can't just accept an OEM's hardware config. Recently he added an internal USB Hub and ReadyBoost to his eo V7110 UMPC. Not content, he's now hacked up a soluton to add an internal SD Card Reader.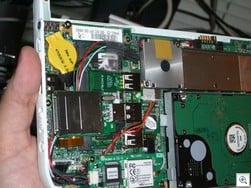 Steve ""Chippy" Paine links to some interesting Mobile internal pics of the Asus eeepc 701 that has been cracked open on a Russian site. In the process Chippy also links to a new Portugeuse site, UltraPortateis dedicated to UMPCs as well. Might want to subscribe to that one.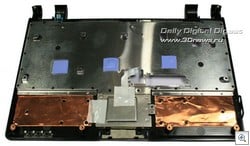 This article may contain affiliate links. Click here for more details.