Weekly Wrap Up: Notebook, Tablet and Smart Phone News for March 18th
Another busy week has wrapped up and we've boiled down the essential news, reviews and how tos to the best of the week so that you know what's going on in the world of notebook, netbooks, tablets and smart phones.
Notebook News For the Week of March 18th:
This week we saw a collection of new consumer and business class notebook announced from several major manufacturers and looked into when we might see a new MacBook with 2nd Generation Intel Core i processors.
New Notebooks for March 2011:
Notebook News:
Tablet and SmartPhone News for the Week of March 18th:
Notebook and Accessory Reviews: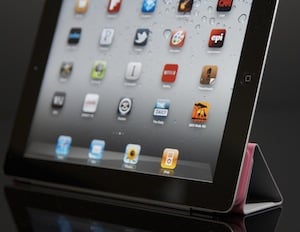 Popular How To Articles for the Week of March 18th:

This article may contain affiliate links. Click here for more details.