Welcome Home Makes It Easy to Switch to Nokia Lumia Windows Phone
One of the biggest complaints that I've heard about switching from one smartphone ecosystem to another is finding the right apps that you currently own to create a consistent workflow experience. For instance, if you're an Instagram and Facebook user, you'll want the same app–or comparable apps–on whatever platform you decide to switch to. The challenge is magnified when switching to a platform with a smaller apps ecosystem, like Windows Phone. To remedy this, Nokia has partnered with developer Mark Space to create a program called Welcome Home.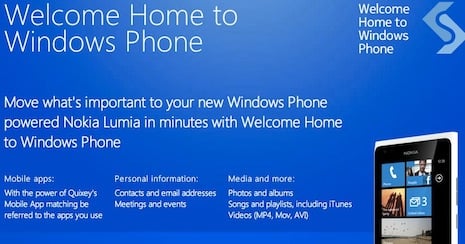 What Welcome Home does is that it scans your phone's installed apps list. The program will then identify the apps you own, find you the same apps or comparable substitutes in the Windows Phone Marketplace, and help you get started using your Nokia Lumia smartphone with little interruption to whatever workflow you had already established on your prior mobile OS of choice.
Welcome Home works to scan your iPhone, Android, or BlackBerry device for the apps that are installed. After the scan, Welcome Home will generate QR codes for the apps that are suggested or found, and then it will link up to the desktop Zune or Windows Phone Connector for Mac to get you downloading your favorite apps. In addition to apps, Welcome Home will also help users migrate their contacts and calendars to Windows Phone.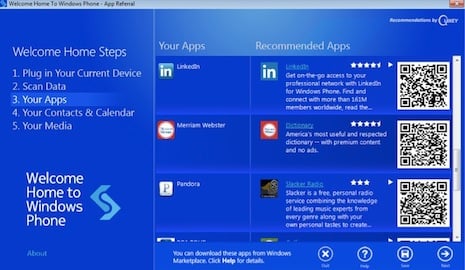 We're really hoping that Nokia and Microsoft bundle Welcome Home with Lumia smartphones or other Windows Phone devices sold. It will definitely help smartphone users of rival platforms consider making the jump to Windows Phone if they knew that there are compatible apps for their needs.
The program was featured on Nokia Conversations and according to a meeting I've recently had at Nokia's Sunnyvale, California office, it seems that the Nokia team is excited about the release of Welcome Home.

As an Amazon Associate I earn from qualifying purchases.