What 6 Months With an iPhone Showed This Windows Phone User
In September, I came to a decision to leave Windows Phone. Fed up with Microsoft's foot dragging and equally unimpressed by the software that the HTC One had to offer, I sought comfort in Apple's iPhone 5s. I told myself that the iPhone had everything I needed. I told myself that apps and games would make up for the iPhone's shortcomings. I even hinted at iOS 7's very flat design making the platform that much more exciting than Windows Phone was for me.
It's now been six months since I wrote those words, and I can honestly say that I'm ready to go home to Windows Phone.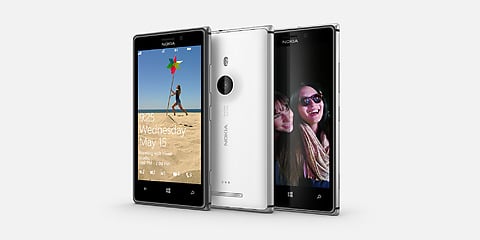 To be clear, I don't think a single statement I made in that article from last September wasn't true. The iPhone's wealth of apps did change everything for me. Suddenly, I found myself with access to first-party apps that worked seamlessly and always received updates. At any moment I could set an appointment with my local barber or catch up on the latest news stories with Feedly. Though it originally proved cumbersome, I slowly became comfortable with the iPhone 5s' expertly crafted hardware and absolutely amazing camera. The display size, well not so much. But I enjoyed my experience and I think I'm a better mobile reporter for having gone through it. I liked the iPhone 5s and the ecosystem that Apple provides its users.
Read: How Microsoft Convinced Me to Buy an iPhone 5s
In fact, it's that ecosystem that's convinced me to head back to Windows Phone. To me, there's nothing more magical than doing something seamlessly. I like how if I'd switch to iCloud, purchase a Mac, an iPad and an Apple TV all of my content would be available universally. Of course, I'm not about to do that, however that kind of thinking started to slowly eat away at me. Lately I've found myself noticing little small things that would be better for me if I had a Windows Phone.
For example, every time I have to manually open the SkyDrive on iOS app for it to sync pictures I'd think to myself that this wouldn't be a problem if I was using a Nokia device. During lunch I would often try to scan QR codes from Twitter in the hopes of scoring a free Xbox One game. The Bing on iPhone app would successfully decode the QR code but I'd have trouble pasting it into the browser window. Even Xbox Music, which remains my favorite music subscription service, took a bit more effort to get my music stored offline.
What the entire experiment (all six months, I've spent with the iPhone 5S and the nine months I've spent away from Windows Phone total) has shown me is the true reason users buy smartphones, and particularly Windows Phones . When it really counts, processors don't matter, and as long as your device has a decent camera, megapixels don't matter much either. What matters is how the device integrates with your life and the products you already own. As long as your expectations about the hardware are decent and you know the trade-offs, it's the operating system that you're buying into.
It just so happens that I'm more comfortable on Microsoft's ecosystem than others. So I'm going back to Windows Phone, where the pictures I take upload automatically, where I don't need a subscription to Office 365 to work on Microsoft Word documents. That isn't to say that it's better than iOS or worse than Google's Android. It just works with what I have and behaves seamlessly with what I know.
It's time for me to go home.