What Bloggers Are Working With at CES 2010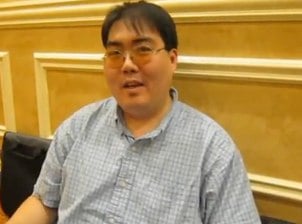 Whoever organized press day at CES forgot to order up a room big enough to accommodate most of the writers attending the event. There wasn't nearly enough tables or chairs, which meant most people ended up working on the carpeted floor of the Venetian Hotel's hallways. Here's a quick look at which devices people were using to get online to blog about the morning's announcements.
In this video you can see what Brad Linder of Liliputing, KT Bradford of Laptop Magazine, Amy Zunk of Notebooks.com, Josh Smith of Notebooks.com and GBM's Sumocat are using to blog away.

Here's Wilson Rothman of Gizmodo with his MacBook Pro and some friendly advice for those of us suffering from poor call quality at the show.

This article may contain affiliate links. Click here for more details.