What do Carousels, Email, and Collaboration Have in Common? Dropbox
Cloud wars. They are so much fun for consumers because it means Cloud providers keep adding services that make our mobile lives more interesting. Without the Cloud we'd all be carrying around content of all kinds on our mobile devices and filling up our desktop and laptop hard drives with even more. Dropbox, the popular third party Cloud service that provides data storage and syncing for content and data between devices and platforms, today rolled out a trio of announcements featuring new products that build on some of its past acquisitions.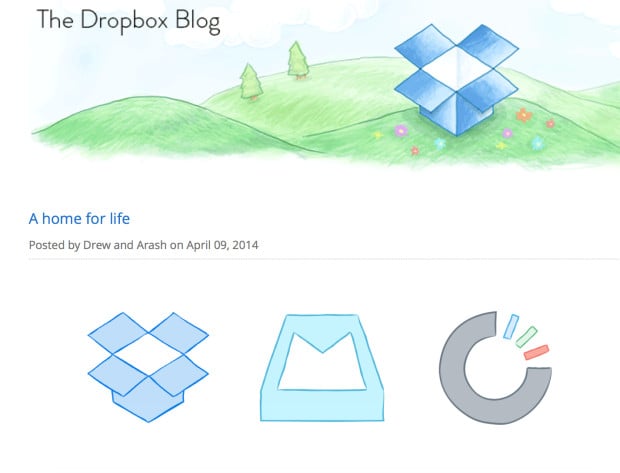 The new products include:
Carousel: an iOS and Android App that lets you easily view and share your photos and videos stored on Dropbox.
Project Harmony: a collaboration service that allows, among other things, for Microsoft Office users to work together as a team on Office documents in in Office software apparently in Dropbox's Cloud.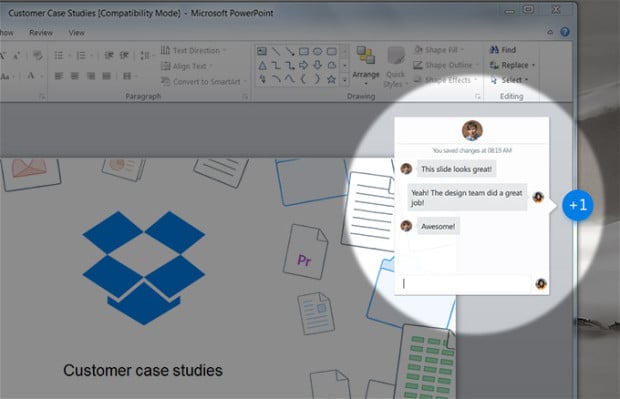 It's built on Dropbox for Business which also rolled out a number of new changes today.
https://vimeo.com/91323243
Project Harmony will debut later this year. More about Project Harmony is expected to be unveiled on Friday.
Mailbox for Android: Mailbox has been available for iOS for some time now. Designed to let users quickly delete, archive, or postpone actions on emails, Mailbox has been a big hit on the iOS platform. The long awaited Android version is now here, and with it comes a new auto-swipe feature that promises to make our email inboxes easier to deal with.
We were able to take a direct look at both Carousel and Mailbox today and both are impressive new offerings.
Carousel
Dropbox acquired photo startup Snapjoy in 2012. It has built Carousel on top of that technology. For some time now users have been able to store photos and videos on Dropbox. Automatic uploads of photo and video content have been possible from all sorts of devices connected to a Dropbox account. But the trick has been how to display and share that content with others. You could certainly email to others a link to a photo or a directory of photos. But Carousel makes that much easier, especially on mobile devices.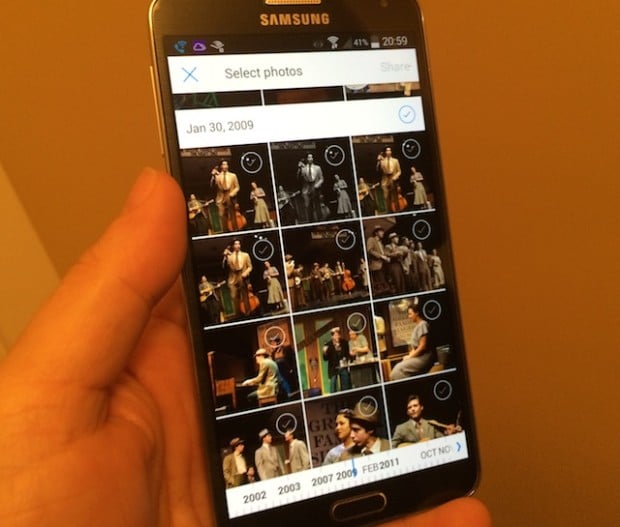 First, as a viewer Carousel seems very fast. It shows pictures already uploaded to Dropbox or in your camera roll on your mobile phone. My carousel was populated very quickly and scrolling through them is very quick indeed. A scrollable timeline at the bottom of your screen lets you quickly move through years or months of stored photos. I was actually quite surprised by how long I've been saving photos to Dropbox since I have used it as primarily a backup location. Photos and videos without a date show up as missing that info. One thing that's missing is a way to delete photos you don't want anymore. But then the slogan from Dropbox is "your entire life at your fingertips."
Sharing is quite simple. You can select a photo or a range of photos either individually or by date and location. So if you take a series of photos at an event you can select all of those photos from that event and send them via email, social networks, or to specific contacts. Over all the concept is similar to Apple's Photo Stream but it is faster and more concisely executed.
Mailbox for Android
Mailbox, an email App for iOS was a hit all on its own with a promise of a simpler touch first way of moving through the inbox clutter with swiping gestures. Dropbox bought the company over year ago. The Android version has been anticipated for some time and brings with it a new feature that will make iOS users a bit jealous if it works as advertised. Yes, the new features hit the Android version first.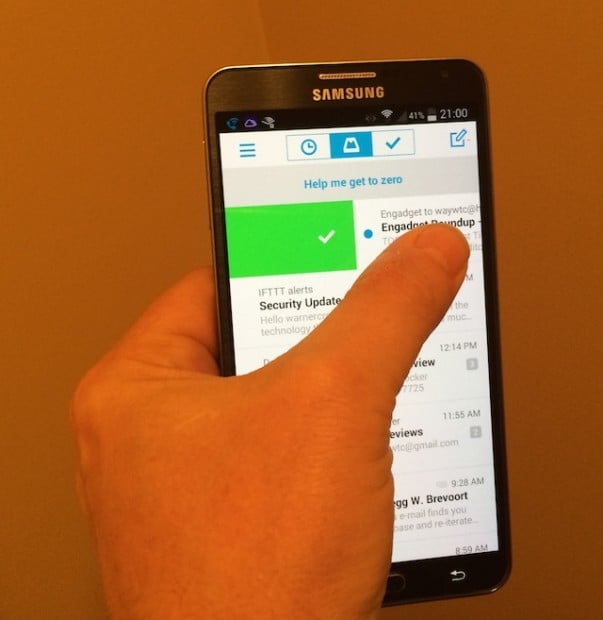 The new feature builds on the swiping gesture that has been the core of the Mailbox experience allowing you to easily delete, archive, or postpone actions. Supposedly Mailbox will learn from what types of actions you are taking with specific kinds of email and begin performing those actions automatically. For example if you constantly archive an email from a certain sender the theory is that once Mailbox learns this behavior you won't see that email show up in your inbox anymore. It's called Auto-Swipe. Mailbox is working on a Mac desktop version that isn't available yet but you can sign up for early access at this link.
Mailbox created quite a bit of buzz for itself by accepting invitations for the iOS client in the early going and creating a waiting list. Lightning might strike twice with so many Mac users still complaining about problems with the Mail client in OS X Mavericks.
What does all of this mean beyond new features and Apps for users? Much focus is given to Microsoft, Google, Amazon, and Apple and their battle to have you use their respective Cloud services. Dropbox isn't sitting idly by. These moves today show that Dropbox is serious about growing all sides of its business and has its eyes on you and your Cloud storage and syncing needs to help make that happen.

As an Amazon Associate I earn from qualifying purchases.