What iOS 8 Tells Us About the iPhone 6
On stage at WWDC 2014, Apple announced a slew of new products aimed at consumers and developers. Among them, an iOS 8 update for iPhone and iPad that will be released sometime in the fall. As expected, Apple failed to announce a new iPhone 6 leaving that announcement for later on this year. But what, if anything, does iOS 8 tell us about the iPhone 6? Here, we take a look at a few possible clues.
In the buildup to WWDC 2014, we heard a lot about Apple's plans for 2014. Rumors suggested that the company is planning a number of big releases and on stage at WWDC 2014, we saw quite a few of them. Apple today delivered OS X Yosemite, its new version of Mac software. It announced brand new developer tools including Swift. And it also debuted iOS 8 for the first time, showing off improvements to iMessage, Photos and more. It did not, however, announce a brand new iPhone 6.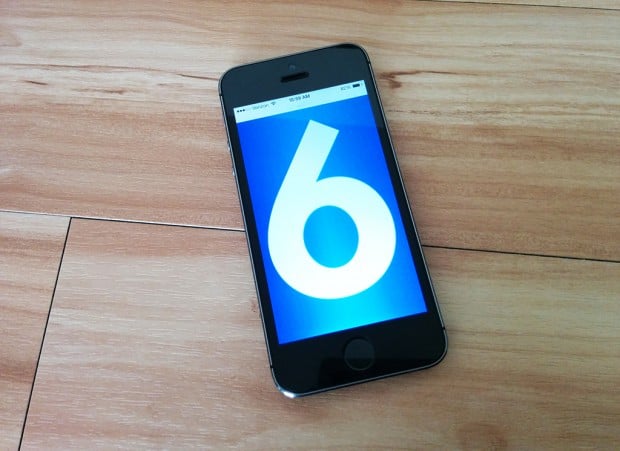 iPhone 6 rumors have been flying around for months and virtually all of them pointed to an arrival in the fall and not at WWDC 2014. Apple probably didn't surprise anyone when it passed on an iPhone 6 announcement during today's keynote. So, the iPhone 6 still remains in the shadows, out of public view.
That said, iOS announcements almost always offer some insight into Apple's next iPhone and we noticed a few possible iPhone 6 clues during today's festivities. Some are more concrete than others but we feel like all of them hint at Apple's potential plans for the iPhone 6, a device that is rumored to be coming with a number of big time upgrades on board.
iPhone 6 Release This Fall
Any dispute about the iPhone 6 release date was settled with today's iOS 8 announcement.
At the event, Apple revealed plans to release the iOS 8 update this fall after a stay in the beta program. The iOS 8 beta is available right now to paying developers and it will be the only way to go hands on with iOS 8 ahead of Apple's public release this fall, a release that should coincide with the company's new iPhone.
New iOS releases are always accompanied by new iPhone hardware releases. This pattern dates back many years and it's a pattern that Apple seems destined to follow in 2014. iPhone 6 rumors virtually all point to an arrival during the month of September and after today's announcement, that's all but confirmed.
Right now, smart money would be on September 19th for an iPhone 6 release date. Apple tends to release its iPhone on the third Friday of the month which makes that date more likely than others. In fact, a German carrier recently told its customers to focus in on that date because that's when it expects the iPhone 6 to arrive. It's that confident. Fall starts on September 22nd.
The iOS 8 release date now aligns with iPhone 6 release date rumors and thus, prospective buyers can start looking toward the fall. It's probably not coming any sooner than that.
128GB iPhone 6
For years, we've heard rumors of a 128GB iPhone model. And for years, Apple has stuck to its 16GB, 32GB and 64GB iPhone lineup. We've heard rumblings about a 128GB iPhone 6 but we get the feeling that Apple isn't going to be releasing one later on this year and here's why.
During today's keynote, Apple announced two big changes that lead us to believe that the company will be sticking to the storage options it currently has on shelves.
Apple's Craig Federighi announced that the new marriage between iCloud and photos means that "your device has access to more photos in the cloud than you can store locally." Photos and video are maybe the biggest pain point for users and internal storage. Simply put, users want to snap a ton of pictures, a ton of photos, and not have to worry about using up internal storage. iOS 8 allows for that.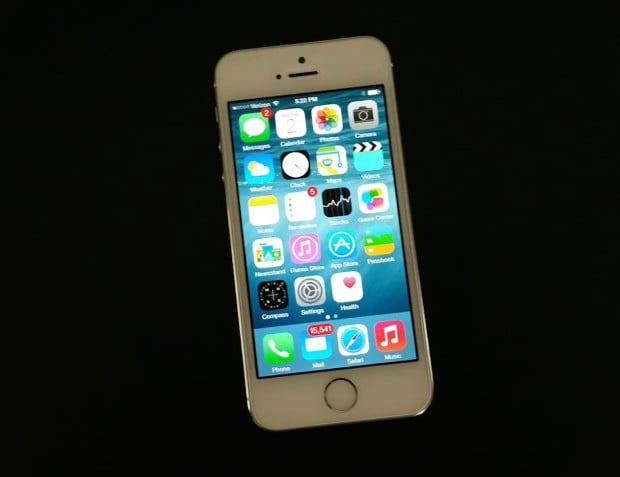 That's not all either. Apple lowered the price point for its iCloud Drive service. Users still get the usual 5GB of storage space for free but Apple will provide 20GB for 99 cents per month, and 200GB for 3.99 per month. That's much more affordable and it puts the service in line with what Google charges for its services.
By pushing photos and video into the cloud, Apple has freed up a ton of internal storage space for iPhone and iPad users. And in our eyes, this makes a 128GB model unnecessary for most iOS users.
Camera
Apple continues to focus on camera features. In addition to the big changes coming with the Photo application, iOS 8 delivers a number of changes to the camera application and and to the Camera API for developers.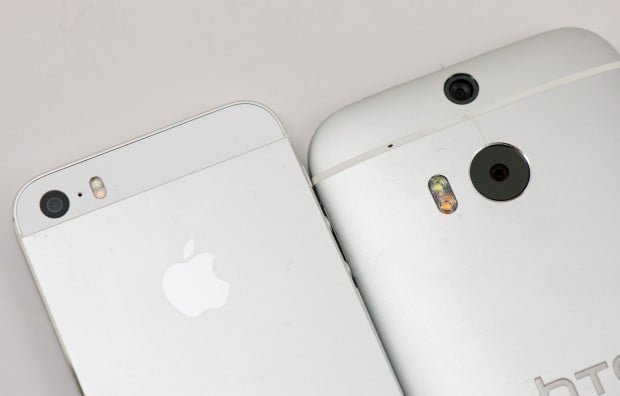 These upgrades suggest that Apple is continuing to take mobile photography very seriously.  And with this focus on improving the camera experience on the iPhone, one has to think that it will come with sensor improvements that can help iPhone users fully take advantage of the changes Apple has made with iOS 8.
iPhone 6 rumors point to an upgraded camera sensor that could include image stabilization technology. While the specific upgrades haven't been confirmed, Apple's continued focus on the camera points to more improvements down the road.
Touch ID
Touch ID, the fingerprint sensor that arrived inside of the iPhone 5s' home button, is rumored for the iPhone 6. And while Apple didn't confirm the iPhone 6 on stage, the fact that Apple continues to talk about the advances to Touch ID leads us to believe that it will indeed be aboard the iPhone 6 when it arrives later this year.
Apple has opened up Touch ID to third-party apps with iOS 8. If this sounds familiar, it's because it is. The change is similar to what Samsung did with the fingerprint sensor that it embedded inside of its Galaxy S5.
With the changes to Touch ID, applications like 1Password and Mint will be able to better protect information using this form of authentication as an added layer of security.
If Apple was going to ditch Touch ID in the future, would it be going to these lengths? Probably not. So we expect the iPhone 6 to arrive with Touch ID, just like the iPhone 5s, and bring this added layer of security to those that skipped the current version of the iPhone.
Same Old Software Support or Better
The iOS 8 update won't be coming to the iPhone 4 but that was to be expected. Apple tends to give iPhones three years of software support before it kills them off. The iPhone 4 continues this pattern, a pattern that the iPhone 6 should also embrace going forward.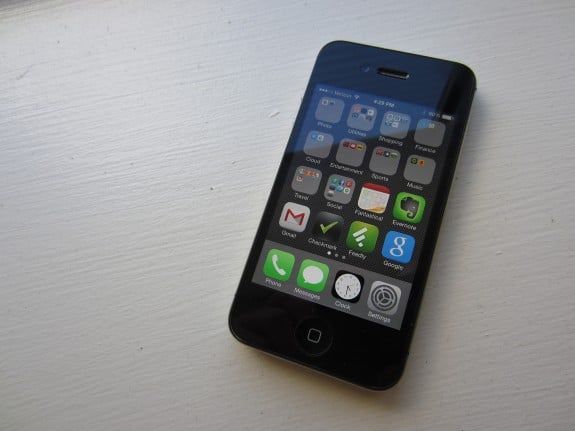 It's important to point out that the iPad 2 is getting iOS 8. The iOS 8 update will be its fourth iOS update which means that there is certainly a chance that the iPhone 6 will get four years of software support, unheard of in the world of Android. At the very least, expect the trend of three years of support to continue.
Aimed at Android Users
iPhone 6 rumors suggest that the iPhone 6 will be coming with a larger screen, perhaps in two sizes, to battle the large screen Android smartphones that have flooded the market.
Rumors say that we could see a 4.7-inch iPhone 6 and a 5.5-inch iPhone 6 emerge later on this year. The 4.7-inch model would be in range of devices like the Galaxy S5 and HTC One M8 while the 5.5-inch model would challenge the likes of the Galaxy Note 3, Galaxy Note 4 and the 5.5-inch LG G3 that will be arriving this summer.
Today, iOS 8 showed us that the big screen won't be the only weapon that Apple uses to attract Android users.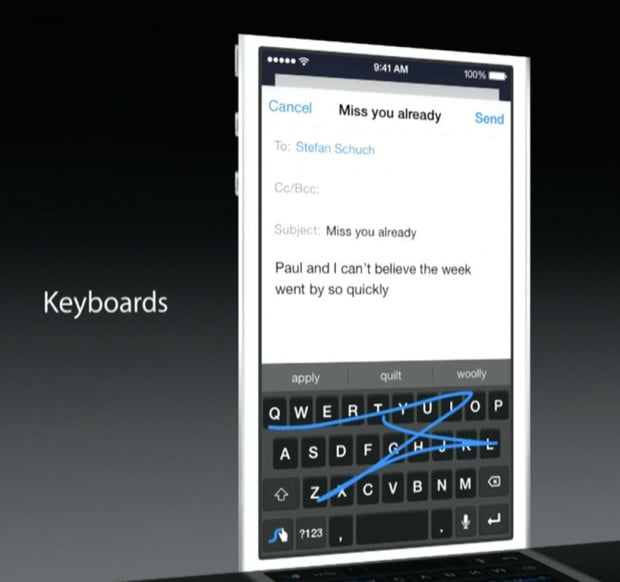 First off, iOS 8 will feature something called Extensions which will allow third party keyboard developers to finally bring their technology to the iPhone. Apple showed off Swype on stage during the event. This is huge because it means that users will be able to finally ditch the stock Apple keyboard without jailbreaking.
iOS 8 will introduce improved notifications and widgets on the iPhone and iPad. Actionable notifications and widgets have long been desired by iPhone and iPad users. The new software will also feature app sharing and new features for Siri that borrow from Google Now.
We also saw Google take the time to demo changes coming to graphics and gaming. EA is bringing its Frostbite engine to mobile thanks to Apple's Metal solution and it appears that the company will continue to focus heavily on gaming. Games, after all, are a huge part of the App Store. They're also fantastic on Android smartphones thanks their sizable high resolution screens.

As an Amazon Associate I earn from qualifying purchases.