What is Battlefield Hardline Premium?
Playing video games has always involved you being able to quickly adapt to changing situations and assess what's important to you at that moment. Simply buying a video game for the Xbox One and PS4 requires the same attention to detail and quick study. Take Electronic Art's Battlefield Hardline first-person shooter.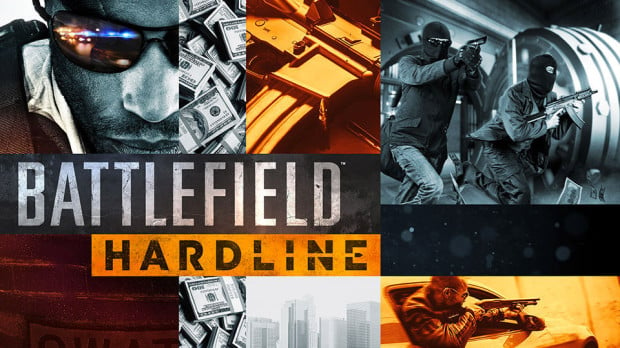 Launched this week, a basic copy of Battlefield Hardline costs $60. Users can pay more for an upgraded copy of Battlefield Hardline with additional add-on content for the multiplayer experience. There's also a Season Pass that gives users all the extra upcoming maps and content that will cost more separately. A lot of gamers are asking themselves what Battlefield Hardline Premium is these days too.
Read: Battlefield Hardline: 7 Deals for Buyers
Unlike the other things developer and publisher Electronic Arts is offering for Battlefield Hardline, there's no easy way to convey exactly what Battlefield Hardline Premium is and why you should pay for it.
What Battlefield Hardline Premium Is & Isn't
Before we go any further, let's talk about what Battlefield Hardline Premium is and isn't. Battlefield Hardline Premium isn't a subscription service. In fact, Battlefield Hardline is so new that only a free trial is available through the EA Access subscription service. You can't buy Battlefield Hardline Premium and skip buying a full copy of the game. You can play Battlefield Hardline without the Premium subscription if you want. Be careful that you know which before you hit the Buy button in the Xbox Store or PlayStation Store because those sales are final.
Battlefield Hardline Premium is meant for hardcore players looking for the best experience they can possibly get. It's part add-on content and upgraded service. Battlefield Hardline Premium costs an extra $49.99 on top of the $60 you'll need to pay for the game.
What is Battlefield Hardline Premium? — Add-On Content
Shooters like Battlefield Hardline are defined by two things: Single player and multiplayer. After launch, there's usually not a lot of new things to do where single player mode is concerned. Multiplayer is where video game developers improve on their titles overtime to keep users coming back. The best way to keep multiplayer alive is with new weapons and maps. Normally, users have two options when new weapons and maps arrive. Either they can purchase them individual for around $15 or all together in one bundle, called a Season Pass.
Battlefield Hardline Premium includes 12 collections of weapons, which EA calls Battlepacks. It's only through Battlepacks that users get some new armor, weapons and character add-ons. Additionally, Battlefield Hardline Premium buyers can look forward to free access to all four different map packs launching over the next year. Battlefield Hardline Premium is the only way you get access to exclusive patches to customize your multiplayer character. It's also the only way to create custom camouflage firearms. Masks with special power-ups, weapon customization and an upgraded status for those who've progressed as far as normal users is also included. So too are what EA describes as "in-game missions" that normal users don't have access to.
What is battlefield Hardline Premium? — Service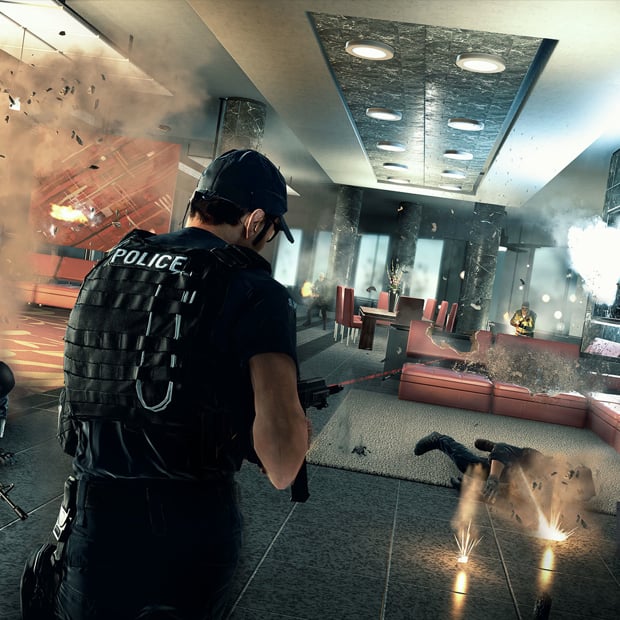 Now is where the service part of the equation comes in. Battlefield Hardline Premium is really about adding services and add-ons for hardcore users. After all, EA is only likely to convince real hard-core lovers of the title to spend even more money on add-ons.
Hard core shooter lovers like to track their stats and feel special. Battlefield Hardline Premium has plenty that they'll like. The Gun Bench included with the upgrade allows users to track how many kills they earn with each weapon in addition to customizing that weapon. Since hard-core users are more likely to want to play competitively, Premium is required for access to online tournaments with other players. From time to time video game makers award double the experience notes so that users can level up their characters faster. Those too are hidden are part of Battlefield Hardline Premium.
Those four expansion packs with maps and weapons will come to Battlefield Hardline Premium buyers two weeks before they are available for anyone else.
All told, none of this is as particularly bad until you get to what EA describes as "priority position in server queues." Whenever users want to play multiplayer they are dumped into a queue with everyone else who also wants to play. In almost every other game, users simply have to wait their turn. That's not necessarily true with this game. Battlefield Hardline Premium buyers get first access. What that means is that if two players are waiting and one has the Premium upgrade, the one with the Premium upgrade will get into the game first.
Only you know if Battlefield Hardline Premium is for you. It's a good idea to play the game first and see how you like the multiplayer before you make the investment.