If you own an iPhone, iPad or iPod Touch, then you have a device that runs iOS, which is Apple's operating system that it uses on its mobile devices. So when you hear someone refer to an "iOS device," they mean an iPhone, iPad, iPod Touch or all three as a collective whole.
However, what do you really know about iOS? Perhaps more importantly, what should you know about iOS?
If you're like most users who keep up with the technology scene and are familiar with all of the latest devices, you no doubt know all about iOS, but for those who are new to technology or just got their very first iPhone or iPad, the world of iOS can very much be a new and unfamiliar place.
With that said, we've decided to create this handy explainer that details what iOS is and what users should know about it, including a brief look into the past that made iOS evolve into what it is today.
The Beginnings of iOS
iOS was first introduced back in January of 2007 alongside the unveiling of the original iPhone. However, Apple didn't give a specific name for it and simply just stated that the iPhone was running a variation of OS X. It wasn't until several months later when Apple officially gave its mobile operating system a name of its own.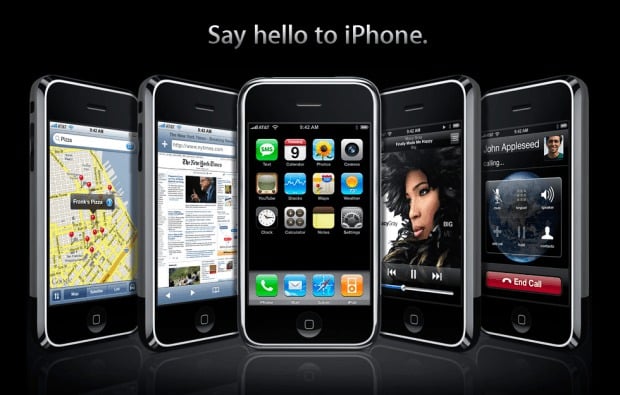 Back then, though, Apple's mobile OS was simply called "iPhone OS" and it wasn't actually called "iOS" until 2010 when Apple decided to license the "iOS" trademark from Cisco, who still technically owns the naming rights to Apple's popular mobile platform, interestingly enough.
The first iteration of iOS was pretty basic and would only run a small handful apps that Apple initially developed for it. Third-party developers weren't able to create apps for iOS until that next year when Apple released a software development kit for the mobile OS in March 2008, but third-party app support wasn't officially added to iOS until a few months later when version 2 of iOS was released. This was when the App Store was first released as well.
And thus begins our journey through the multiple versions of iOS that lead us up to iOS 7 today, and iOS 8 leading us into the future.
Over the Years
The next major version of iOS was version 3.0, which was released in June of 2009. This release added big features such as copy & paste, as well as the ability to send and receive photos in text messages (also known as MMS or Multimedia Messaging Service).
The first major version that actually used the "iOS" name was version 4.0, which was released to the public in June of 2010. Some interesting tidbits about this update was that it was the first iOS release to drop support for older Apple devices, and it was also the first iOS release that iPod Touch users didn't have to pay for. Previously, iPod Touch owners had to pay $10 for major iOS updates.
iOS 4 also included multitasking for the first time, allowing users to quickly switch from one app to another without having to go back to the home screen. A quick double-tap on the Home button brought up an app switcher where users could open up another app and switch to it immediately. Granted, it wasn't true multitasking, since apps would essentially freeze when users would exit out of them, but it provided iOS device owners the convenience of quickly switching to different apps.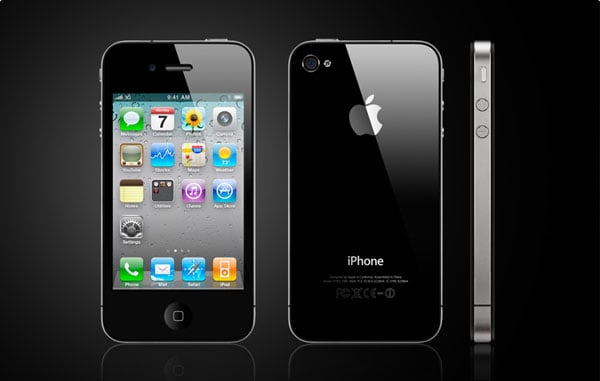 iOS 4 was also the first version of iOS to support the iPad, although iOS 4 was around for a while before the iPad rolled around, so it wasn't until iOS 4.2 was released that it included support for Apple's first-generation tablet.
iOS 5 released in October 2011 alongside the launch of the iPhone 4s. New features included iCloud, Twitter integration, improved notifications, and slightly redesigned app icons, although the overall look of iOS 5 remained unchanged from iOS 4.
iOS 6 was released in the fall of 2012 alongside the release of the iPhone 5, which was Apple's first time that they increased the screen size of the iPhone, allowing for an extra row of app icons in iOS 6.
Perhaps the biggest features of iOS 6 (or should we say "reduction") was the ousting of the Maps and YouTube apps. Apple previously used Google as the maps provider for the Maps app, and YouTube was obviously a product of Google as well, but because of the locking horns between the two companies, Apple thought it was a good idea to separate Google from its products as much as possible and rely on its own maps services. Still, though, users can download Google Maps and the YouTube separately from the App Store.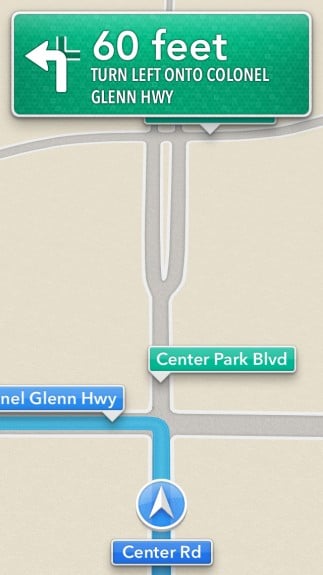 Another new app that debuted with iOS 6 was Passbook, allowing users to store boarding passes, tickets, loyalty cards, etc. right on their phone and have them available anytime they needed them. Facebook integration also debuted in iOS 6 to join Twitter integration.
in September of 2013, Apple released iOS 7 to the public alongside the launch of the iPhone 5s. iOS 7 marked the first time ever that Apple radically redesigned the user interface of iOS, coming with a simpler look and a flatter icon design.
Naturally, this entirely-new version of iOS also brought a handful of new features, including AirDrop, improved notifications, a Control Center for quicker access to settings, and better multitasking.
What the Future Holds
Apple's next version of iOS will be called iOS 8, and it's already in the middle of its beta stage, where developers are currently testing out the new software in order to report any kinks or bugs they come across.
iOS 8 is expected to launch at some point in the fall alongside the release of the iPhone 6. Recent reports point to a September 9 announcement date and a September 19 public launch date for the iPhone 6, although iOS 8 might release a couple days earlier.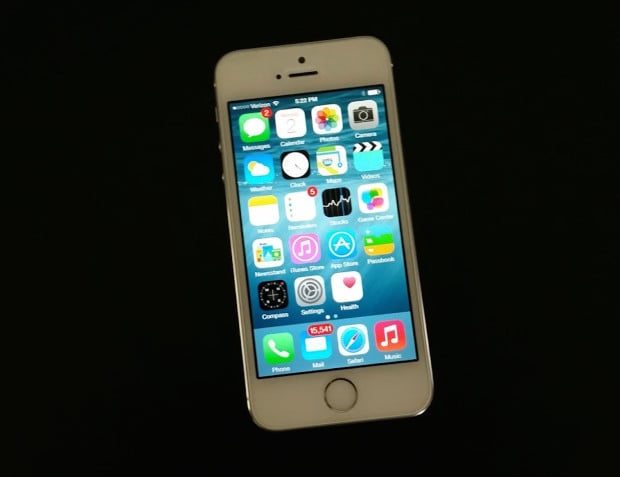 iOS 8 keeps much of the same design that we know from iOS 7, but it's the feature list that continues to grow. iOS 8 includes improved notifications, more features in iMessage, seamless integration with OS X Yosemite (called Continuity), a Dropbox clone called iCloud Drive, and HealthKit, which aims to be a one-stop shop for all your health needs.
While iOS 8 will mostly be the same as iOS 7 design-wise, the features is what makes iOS 8 shine, and it's because of the new features that iOS 8 looks to be a huge improvement over iOS 7.