Microsoft Office 365: 3 Things You Need to Know
If there's a single suite of apps that users need on nearly every device with screen and a keyboard, it's Office, Microsoft's suite of productivity applications. For two decades Microsoft Office has been how people around the world get work done. Companies and small businesses around the world don't just use it. Many of their employees live in its Outlook email and calendar tool. Word, Excel and PowerPoint are the apps that millions of students and teachers rely on for creating presentations, writing papers and more.
A while ago, Microsoft found itself at a crossroads. At a time when more and more users were less willing to make pricey one-time software purchases, how could they still get Office into the hands of those who needed it?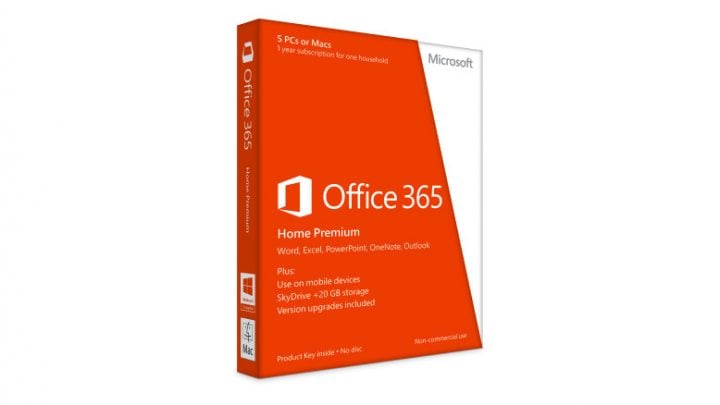 It answered this with a three-pronged approach. The first part of this strategy was to compete head to head with Google Docs by making certain parts of Office absolutely free online. The second part of its strategy required Microsoft to continue offering Office in the ways it had before, with one-time purchases of different versions and single Office apps.
Read: Which Version of Microsoft Office is Best For Your Needs?
It's the third part of its approach that has gotten Microsoft the most credit with small businesses and users who'd become fed up with paying around $149.99 for Microsoft Office Home & Student. Launched five years ago, Microsoft's Office 365 has done to productivity apps what Spotify did to music and Netflix did to video.
Let's talk about Office 365. Let's discuss what the subscription service is and why you might want to consider using it.
Yes, You're Renting Microsoft Office
When I compare Office 365 to Spotify, the subscription music service, I'm not kidding. Seriously, the business model and benefits for subscribers are almost identical.
Instead of paying for Office 2016 up front, Office 365 allows users to pay as little as $6.99 a month or $69 a year, to rent Office. The idea of Office 365 is to make buying a legitimate copy of Office reasonably accessible for everyone. Remember, retailers and PC makers traditionally slap Windows buyers with the cost of Office right before check out. The added cost of Office was always a problem for the Windows ecosystem, especially since many users just assumed that every Windows PC included it at no additional charge.
Like renting subscription music or an apartment, when you stop paying for Office 365, the apps stop working. You'll still be able to open those documents and create new ones in the free Office Online web apps, but that is all you can do until you subscribe to the service again.
No, You Don't Have to Pay For Multiple Accounts
There used to be a time when Microsoft forced users to purchase separate copies of Office for each PC. The idea was that Office, like most pieces of software then, was single use only. Users could transfer that copy of Office to another PC, but they weren't supposed to use the same copy of Office on multiple PCs. Clearly, charging users $149.99 for multiple copies of Office wasn't the most consumer-friendly thing Microsoft had ever come up with.
And thankfully, that's a thing of the past with Office 365 — if you purchase the right subscription.
Included in the base price of Office 365 Home are desktop versions of Word, Excel, PowerPoint, Outlook, OneNote, Publisher and Access. Paying $9.99 grants Office 365 subscribers the ability to load these desktop Office apps on up to 5 PCs and Macs. That way users are able to load the apps on multiple devices without spending a large amount of money.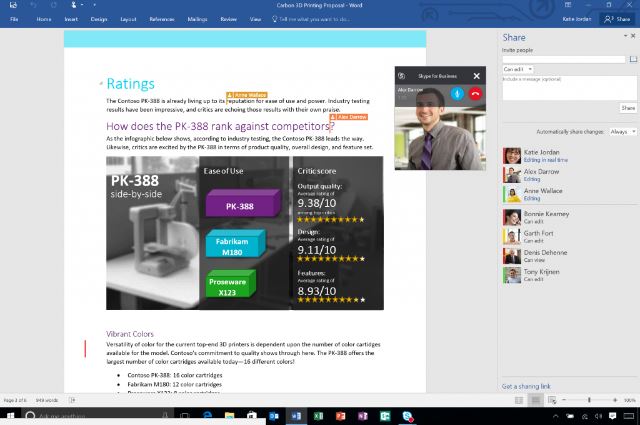 For the single users out there, Microsoft introduced a new version of Office 365 that makes it even cheaper for them to subscribe. Office 365 Personal users get all the benefits of having an Office 365 subscription, except they pay only $6.99 a month. Office 365 Personal users only get to install Office 365 desktop apps on a single machine instead of five, but save some money.
It Comes With Extras
Office 365 is a great deal because it brings one of the most regularly used and relatively expensive software suite to everyone. That alone would be great. After all, making something more affordable and approachable is a surefire way to get more users interested. But Microsoft also throws in some pretty nifty extras for Office 365 users.
For starters, Office 365 subscribers get more cloud storage. Office 365 Home users will get 5TB of online storage divided into 1GB chunks for each member of the family. Office 365 Personal users just get the solid 1TB.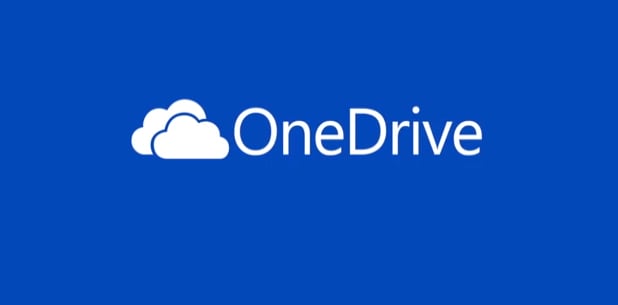 OneDrive storage allows you to offload your pictures, music and even videos onto Microsoft's servers for storage later. It's very useful, if you're hoping to share pictures with friends or have stuff that you'd like to keep safe that isn't used very often.
Read: What is OneDrive?
Speaking of smartphones and tablets, a few years ago, Microsoft introduced versions of Office for the iPhone, iPad, Android and Windows. Called Office Mobile, these paired down versions of the desktop apps require users to have an Office 365 Personal, Business or Home subscription if they'd like to edit anything on a device that has a screen bigger than 10.1-inches. Editing on the iPhone or iPad Air is free. Editing on the iPad Pro requires Office 365.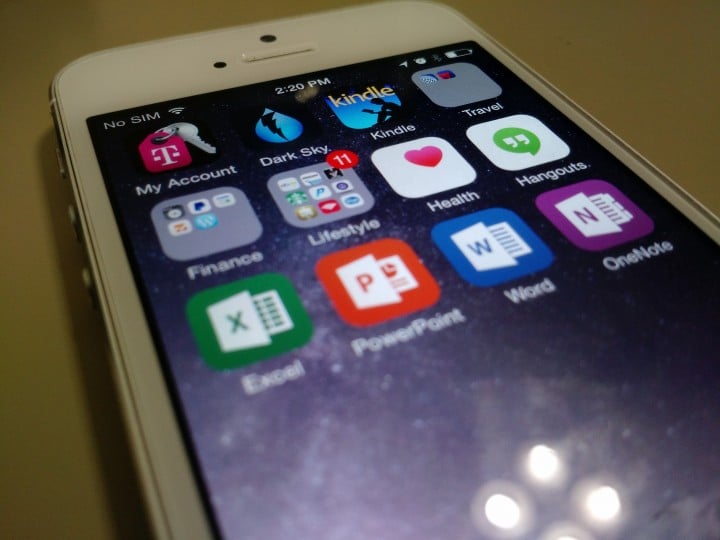 Somewhat strangely, Microsoft also throws in 60 minutes of monthly Skype calls with Office 365. It's a bit random, but that time allows Office 365 subscribers to place calls to landline phones for free, so it's much appreciated. Home subscribers get 60 minutes for up to five different users. I should note that this Skype credit can be used on mobile phones and tablets too. Skype already offers free video and audio calls to other Skype accounts.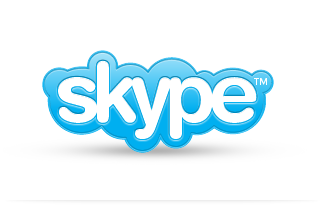 It used to be that purchasing Microsoft Office wasn't just expensive, but repeatedly expensive. Microsoft traditionally released a new version of Office every three years or so. Newer updates would add more features and include more must-haves that modern PC users might need. Because Microsoft also discontinued support for older versions of Office, users ended up in a somewhat vicious cycle. Staying with the same copy for Office too long could leave you without crucial new features and out-of-date with no support.
Office 365 addresses this issue too. While today's version is built on top of Office 2016, it regularly receives updates. When Microsoft inevitably introduces a new version of Office, 365 users will get it with their subscription as well.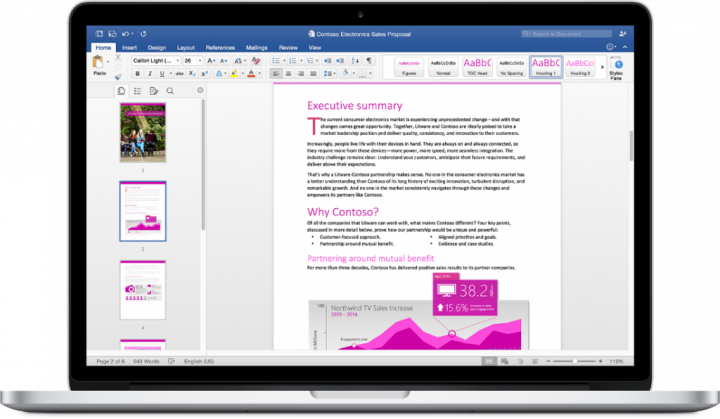 No other product defines the new age of Microsoft than Office 365. It wholeheartedly addresses the concerns of real people and makes interacting with documents and presentations on mobile devices that much easier.
Whether Office 365 is perfect for your needs comes down to pricing and preferences. Over the long haul, you are spending more than you would have if you simply purchased a copy of Office 2016 directly. On the other hand, if Microsoft Office is only a temporary need for you, you're saving yourself some cash.
If you're in need of Microsoft Office, exploring the free month-long trial of Office 365 should definitely be on your to-do list.