Microsoft and all the things that it offers directly to consumers is teetering on the edge. Over the edge are all the different products Microsoft has managed to improve on since repositioning itself shortly before the launch of Windows 8. Behind it are all the products and initiatives that failed to catch on. OneDrive, Microsoft's cloud storage service, is one of the growing number of products that come up in conversation when people compare the juggernaut that was with the scrappy, almost start up-like Microsoft that we have today.
To build a name for itself in the cloud storage space Microsoft is offering tons of incentives. Recently it began dolling out 100GB of free storage to Bing Rewards users. There have been advertising campaigns, promotional t-shirts too. Microsoft has even built OneDrive into the heart of all its different operating systems and services.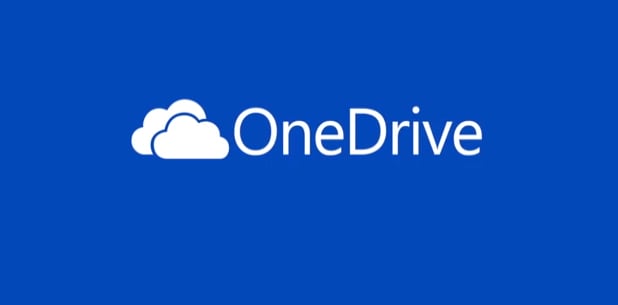 Read: OneDrive Could Reward iPhone and Android Users With More Space
For a lot of people, the question no longer seems to be "What is cloud storage?" Instead, they're asking themselves whether OneDrive is worth investing in. They're wondering whether it's worth downloading that OneDrive app to their iPhone and backing up their photos.
What is OneDrive – Why OneDrive is Important
Microsoft OneDrive is a solution to a problem digital natives find themselves in more than they used to. Phones weren't always be-all devices. If you had a camera you took pictures with it and they were stored on an SD card. If you liked music you stored it on an MP3 player. If you had tons of documents, you left them on a USB flash drive. Design was certainly a concern of PC makers, but it was ok to make a notebook that was big and heavy if it packed enough power and storage. Then the iPhone, iPad Air and MacBook Air arrived.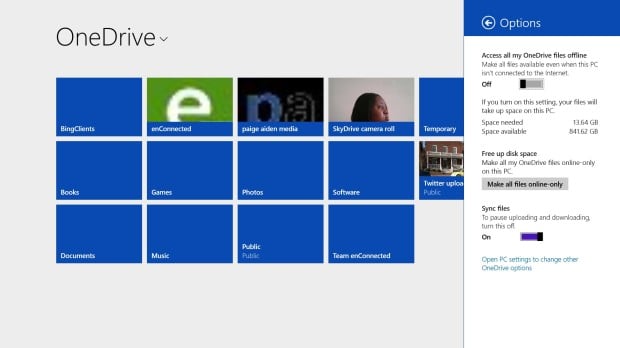 Suddenly, PC makers found themselves completely unprepared for a new kind of consumer. These PC buyers wanted power, but they also wanted something thin and light. Devices with flash storage – like phones – were ridiculously thin, because of flash storage. PC makers started using flash storage in their devices to get thinner form factors. Of course, the problem with flash storage has always been that the more storage you want, the more you have to pay. A few years ago, a mid-range notebook probably had 500GB of storage. Today, we're looking at about 128GB of storage using flash technology. With smartphones becoming all-in-one devices, users need a place to store all of that content. Naturally they turned to the internet for a solution.
OneDrive is Microsoft's answer to the now universal storage problem. Forget hogging your digital storage space locally, OneDrive allows you to push all of that stuff to a Microsoft service. All of this is important because it's only by understanding the underlying reasons for cloud storage that you can judge OneDrive.
What is OneDrive — Ubiquitous
Turns out, It's easy to spot a good cloud storage service. The first thing to look for is ubiquity. If you're trusting your content to a service, you want that stuff to be available in as many places as possible. Sure, you might only take pictures with your smartphone, but you may want to look at them on your tablet, PC, Mac or gaming console. Microsoft OneDrive nails this.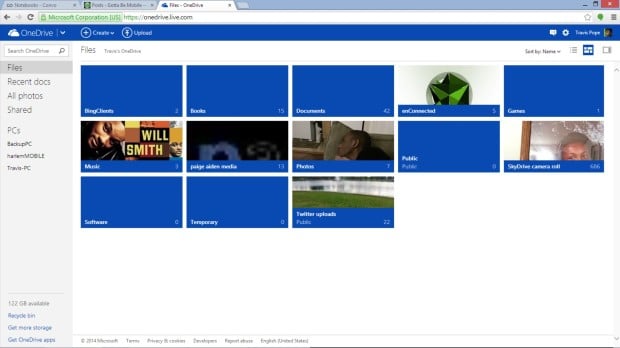 There's a OneDrive app for Windows Vista and Window 7. OneDrive is built into Windows 8.1 and Windows Phone 8.1 natively. In the future OneDrive will come built-into Windows 10. Windows 10 is Microsoft's single operating system for smartphones, notebooks and everything in between. Microsoft doesn't just blanket its platforms. The iPhone and iPad have OneDrive apps. Android has its own OneDrive utility that directly integrates with the operating system.
Just showing up is half the battle, delivering a great experience is the other half. When possible, each of the OneDrive smartphone and tablet apps have the same features. OneDrive is available anywhere and everywhere with a quality app and each support some sort of viewing and uploading. Put simply, you can mark availability as win for OneDrive.
What is OneDrive – How You Get Stuff There
Having access to your stuff is important. Having access to your stuff and the option to upload more is the key. Forcing users to actively think about backing up their data is what's relegated physical hard drives to storage also-ran to begin with. This is why OneDrive uses seamless background syncing.
Microsoft enables seamless backups in different ways, depending on the form factor. OneDrive for Windows and Mac assume that users have a decent internet connection and plenty to back up. They can be configured to sync things on demand, but they also automatically upload anything in the OneDrive folder. Stuff that's in the OneDrive folder is then made available on the OneDrive website or on other devices.
The mobile versions of OneDrive work a bit differently. Mostly, they're there to give users access to the files and media other versions of OneDrive uploaded. Instead of syncing a OneDrive folder specifically, OneDrive for iPhone, Android and Windows Phone 8.1 all sync pictures and videos back to the OneDrive Camera Roll. On Android and Windows Phone, this happens automatically. On iPhone, users have to open the app.
Again all of this stuff is available online at OneDrive.com or in the other OneDrive apps. For example, OneDrive on Xbox One can't upload files yet, but it does let folks look at stuff they've already uploaded.
The OneDrive Experience
Anyone can sign up for OneDrive and get 15GB of storage absolutely free. Additionally, Microsoft layers in bonuses for referring friends. Adding a OneDrive mobile app to your account grants users another 15GB of free storage as long as they setup automatic picture back up. For hardcore users looking to back up anything and everything, there are other plans. 100GB of OneDrive storage costs $1.99 a month, 200GB of OneDrive Storage is $3.99 a month, 1TB of storage costs $6.99 a month and includes Office 365. OneDrive storage completely stacks.
Read: What is Office 365?
What is OneDrive — Conclusion
All told, OneDrive is a terrific cloud storage utility, one that at least deserves attention. Microsoft has already confirmed that it'll roll out built-in support for a cloud music collection in the next few months and it continues to update all the OneDrive apps. If you need a way to clear up storage on your devices, or are just examining cloud storage solutions, OneDrive is a pretty good option among others like iCloud and Google Drive.