See What it's Like to Wear Google Glass (Video)
Today Google released a new video that shows what it's like to wear Google Glass for the first time.
The video shows the Google Glass user interface, which is just a small transparent window in the upper right corner of the video. The doesn't look exactly like the original concept video for Google Glass which showed the UI taking up the user's entire vision. This new UI can perform the same tasks, but it doesn't block the user's sight.
In the video users interact with Google Glass by saying "okay glass" followed by what they want it to do. The glasses can record a video, take a photo, send messages, search Google for information, Hangout over Google+, display turn-by-turn directions and more.
https://www.youtube.com/watch?v=v1uyQZNg2vE
Using Google Glass appears as easy as using Google Now on an Android device. The small microphone that appears when users speak to the device is the same as the one that appears in Google Now.
To go along with the new UI video Google also announced that non-developers can now pre-order the wearable device. Google is looking for "bold, creative individuals" who want to use Google Glass, and are willing to pay for the early Explorer Edition of Google Glass.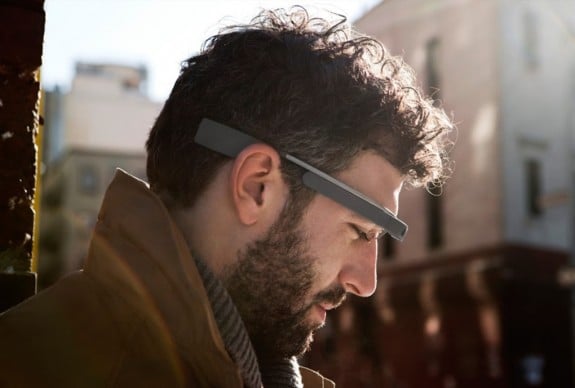 Interested users can apply to Google using 50 words or less and the hashtag #ifihadglass. Not everyone who applies will get the chance to buy the Google Glass Explorer Edition, but those who Google does accept will have to pick up their Google Glass at special events in New York City or San Francisco.
Unfortunately, those who either can't afford $1500 or who don't want an early version of Google Glass may have to wait a long time before they can buy the device. Google isn't talking about when Google Glass will be available to the public. The most logical time is sometime after Google opens its first retail store.

As an Amazon Associate I earn from qualifying purchases.