What No iPhone 5 at WWDC Means
Steve Job's World Wide Developers Conference (WWDC) 2011 keynote has come and gone. Just as many suspected, Apple did not announce a next-generation iPhone, bucking a trend that had lasted for three years. The wait for the iPhone 5 begins anew.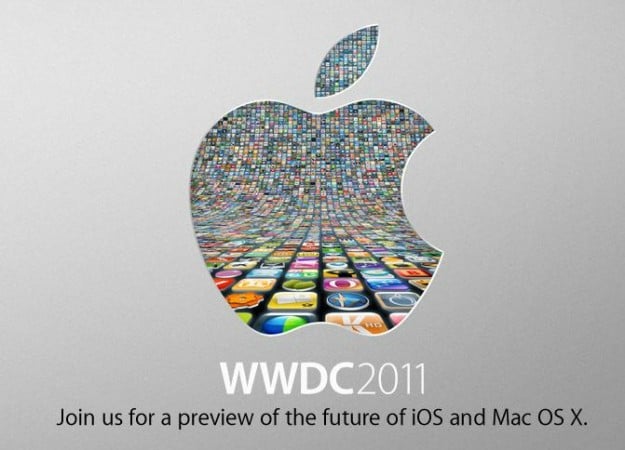 So, now that we know that Apple won't have an iPhone in stores this summer, what does this mean for the iPhone 5 and those that were thinking about buying one to replace an older phone? Here are a few answers to that question.
A Release This Fall With iOS 5
We had speculated that Apple wouldn't announce new software without new hardware to run it. However, that theory has been put to rest as Apple showcased iOS 5 in great detail but didn't offer up anything in regards to new hardware that would run it. That means that it's possible that Apple might instead launch iOS 5 with its next-generation iPhone, which may be dubbed the iPhone 5.
Remember, iOS 5 won't be coming out until sometime this fall and that's right when all of the rumors have the iPhone 5 hitting shelves. There is also the possibility that Apple might wait until next year but a year without a new iPhone would be strange. Right?
…Or Maybe Not
The iPhone 4 is selling well and Apple is clearly in no rush to replace it so maybe, just maybe, they might stretch the iPhone 4 into 2012. Remember, they just put the white iPhone 4 out and Verizon also just got the iPhone 4 a few months ago.
iPhone 5 Might Be A Major Upgrade
If the iPhone 5 was merely a refresh of the iPhone 4, meaning it had bumped up specifications, why didn't Apple just announce it at WWDC? There are a number of reasons but one of them is the possibility that Apple is still trying to figure out what it wants to release. We've heard about prototypes and we've heard from a credible source that it could possibly be a much different than the iPhone 4.
The iPhone 3G and iPhone 3GS are nearly identical. With the challenges Apple's had with the iPhone 4's antenna design, it's entirely possible that the iPhone 5 will have an all-new look and feel.
The iPhone 4 is still the planet's most popular smartphone but it does have its flaws and we all know that Apple is constantly trying to perfect its hardware.
4G on The iPhone 5 Is Still A Possibility
On that same notion, there is now a stronger possibility that Apple might be shooting to release an LTE version of the iPhone. With more and more Android devices adopting 4G LTE speeds, Verizon's network rapidly expanding and AT&Ts 4G LTE network arriving this summer, it's pretty obvious that the LTE space is something that Apple needs to get into.
Verizon's 4G LTE network is significantly faster than its 3G network and AT&T's 3G network. The above video demonstrates Verizon's 4G LTE speeds on an HTC Thunderbolt. The below video shows how slow AT&T"s 3G network is when using an iPhone 4.
iPhone 3GS Owners Will Look Elsewhere
In two days, the iPhone 3GS will mark its second anniversary. And while that's fine and dandy, it also means that all of those that adopted the device two years ago will see their contracts up and will now be on the hunt for a new device. Apple didn't help its cause by not announcing a new iPhone and many iPhone 3GS owners will start exploring Android, Windows Phone 7 and 4G LTE.
Apple is going to have to do something to keep users in its fold and while iOS 5 is a nice start, it's going to need a major hardware release to keep traction.
Windows Phone 7 and Android should see more than a few people jump to their ships. Android offers 4G LTE and Android 2.3 Gingerbread and the promise of the exciting Android 3.4 Ice Cream Sandwich later this year while Windows Phone 7 is going to be bringing a huge update – called Windows Phone 7.1 Mango – to devices later this year.
People Will Finally Head Back to BlackBerry
Just kidding. iOS 5 is going to include a feature called iMessage that essentially is Apple's version of RIM's BlackBerry Messenger Software, software that is one of the main attractions of BlackBerry devices. RIM has also fallen so far behind in hardware that it won't be releasing a dual-core smartphone at any point this year. Even worse, the phones that RIM will be releasing this year likely won't be out at around the time the iPhone 5 might make an appearance.

As an Amazon Associate I earn from qualifying purchases.