What Not to Expect After iOS 7.0.4: iPad & iPad mini
With iOS 7.0.4 problems swirling, an iOS 7.1 beta out for developers and the end of the year within range, iPad owners of all shapes and sizes are likely wondering what's next, what comes after the iOS 7.0.4 update. Ahead of that future, we want to help set some software expectations for owners of the iPad Air, iPad 4, iPad 3, iPad 2, iPad mini, and iPad mini with Retina Display.
While the contents of iOS 7 are much different than the features and look of previous iOS updates, the iOS 7 update process has played out exactly the same way as Apple's past iOS roll outs.
In June, the company's executives took the stage in San Francisco at its annual WWDC conference, laid out the new iOS update and its features, and announced a vague release date that would arrive after the company took the software through the beta process. This is something that we've seen several times before. Apple hasn't stopped there.
The company released iOS 7 in the fall alongside a new iPhone, as it always does. We even saw the launch day issues that typically plague these major updates occur with iOS 7. Then, shortly after its arrival, as if on cue, we saw iOS 7 users start reporting some serious issues with the software including a lock screen bug and more. In true Apple fashion, the company worked hard to correct its mistakes.
Since the arrival of iOS 7, we've predictably seen a number of incremental iOS bug fix updates. First it was iOS 7.0.1, then iOS 7.0.2, then a large bug fixer in iOS 7.0.3. Most recently, the company rolled out iOS 7.0.4. Needless to say, things have gone according to plan and because of that, it becomes a little easier to predict the future for owners of Apple's mobile devices, including the iPad.
iPad owners have been dealing with a myriad of issues in iOS 7.0.4 including lag that has been prevalent since the release of iOS 7 itself. So, it's no surprise that many owners have been looking toward the future, toward Apple's iOS 7.1 update and beyond. With an iOS 7.1 release in the works, we want to take a look into our crystal ball and help set expectations for iPad owners when it comes to the future after iOS 7.0.4.
Here is what iPad users should not expect to happen after the iOS 7.0.4 update.
One iOS 7.1 Beta
We pointed this out to iPhone users yesterday but we felt it appropriate to bring it up for those who tote an iPad. Since early November, we've only seen Apple release one version of the iOS 7.1 beta, iOS 7.1 beta 1. It's a little strange considering how quickly we've seen other iOS betas emerge particularly the iOS 6.1 beta which saw a number of releases ahead of its January release.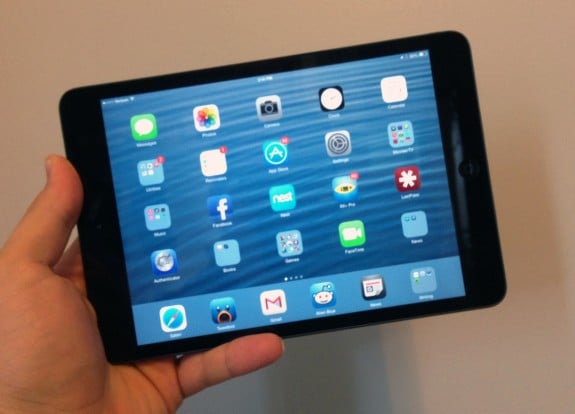 At this point, we would not read too much into the lack of betas and we would not expect the iOS 7.1 beta 1 to be the only iOS 7.1 beta that rolls out to developers with an iPad. The point of a beta process is to incrementally improve an update for public release so it's hard to think that Apple has perfected and added everything it wants to in one beta release.
Instead, we'll more than likely see at least a few more iOS 7.1 betas before the release of a Gold Master and public release. The iOS 7.1 beta 1 is set to expire in mid-January, so we should definitely see some movement before that date arrives.
Unimportant iOS 7.1 Update for iPad
We aren't expecting iOS 7.1 to be a massive update for the iPhone or the iPad, meaning, it's not going to be on par with the likes of iOS 7 or iOS 8 nor will it be coming with a boat load of new features. Instead, iPad owners should be expecting an update that is aimed at improving features already on board the iOS 7 software and fixing some of the issues that still exist inside iOS 7.
In our reviews of iOS 7, we have been pointing out the lag that very blatantly exists inside the iOS 7 for iPad updates. The software locks up, is sluggish, and just doesn't feel as crisp as it should on a device as new as the iPad 3. We've been hearing and seeing chatter about how the iOS 7.1 update is going to be the iOS 7 update that Apple should have released in September and we get the feeling that this update should increase performance.
Remember, the iPad update wasn't in beta for as long as the iOS 7 update for iPhone, something that we feel points to a rush job. Don't expect this update to be anything but important for the iPad. While we don't think it will be massive from a feature standpoint, it should vastly improve the all-around experience on the iPad in particular.
Unequal iOS 7.1 Updates
Unless Apple adds something to a feature like Siri, a feature that isn't available on the likes of the iPad 2, we don't expect the update to be unequal in terms of fixes additions and enhancements. Last year, we saw Apple add a couple of new features with the arrival of iOS 6.1 including brand new lock screen music controls. Those new controls arrived across its devices, not just to its flagship models.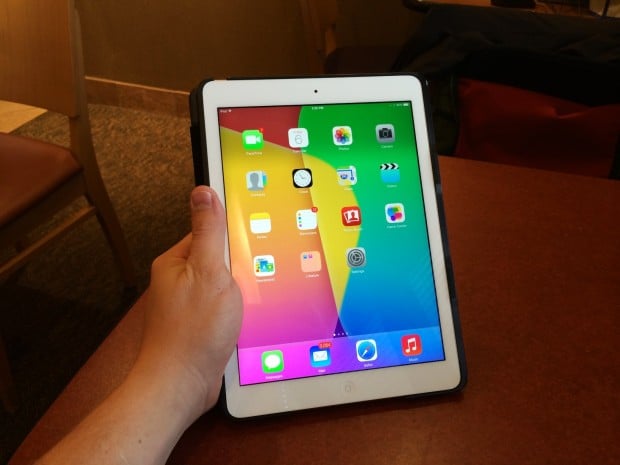 Don't expect anything different from upcoming iOS 8.1 and iOS 9.1 updates either. Apple has a tendency to add these smaller features across devices, if those devices are capable. Last year, Apple added the ability to check movie times to Siri, something that came to every device that possessed Siri, new or old. Don't expect this trend to stop now with iOS 7.1.
Different iOS Update Scripts
Do not expect Apple's iOS upgrade process to change during the iOS 7.1 process or any other update process moving forward. Instead, we'll likely see a very predictable outcome, much like the iOS 7 process that we detailed above.
In our estimation, that means multiple iOS 7.1 betas. That means zero talk about an iOS 7.1 release date, at least from Apple itself. That means a public roll out close to the release of the GM. tThat means an iOS 7.1 release on a random weekday. That means a release between 9AM and 10AM PST. And finally, that means availability Over-the-Air and through iTunes. Don't expect anything else from Apple.
As we've pointed out, while the predictability takes some of the surprise out of the process, it does help to set expectations amongst iPad users and it's something that makes the upgrade process far more easier to stomach. Those that love uncertainty and chaos need only look at the Android update process.
iOS 7 Jailbreak Surprises
We expect jailbreak developers to release an iOS 7 jailbreak for Apple's iPads at some point next year. Smart money would be on a release sometime after iOS 7.1 arrives for Apple's iPads running iOS 7. This is exactly what happened with the iOS 6 jailbreak which was released after the arrival of Apple's iOS 6.1 update for iPhone and iPad.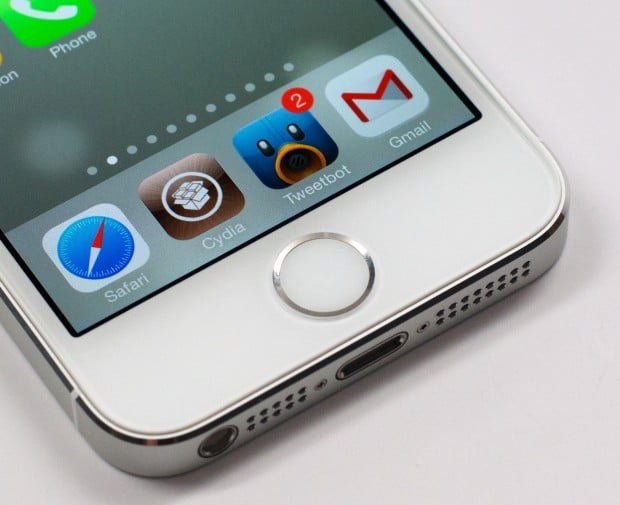 With that in mind, don't expect any iOS 7 jailbreak surprises. In other words, don't expect a lack of an iOS 7 update. Don't expect different release dates, expect one jailbreak to roll out on one day. And don't expect to see Apple to sit by idly. It will likely engage in a game of cat and mouse with iOS 7 jailbreak devs in an effort to plug up the exploits that the jailbreak uses.
Imminent iOS 8 Details
Finally, don't expect to see any imminent iOS 8 details, even after the release of iOS 7.1. This year, we didn't get a fully grasp on iOS 7 ahead of its launch and we don't expect 2014 to present consumers with anything different. Sure, we'll see a couple of potential leaks but Apple does a really good job of keeping a lid on its future iOS updates.

As an Amazon Associate I earn from qualifying purchases.