What The New Pokémon Go Gameplay Video Reveals
With the Pokémon Go release still mostly shrouded in mystery, people are starting to get desperate for new information. They want to know when they can expect Nintendo and developer Niantic Labs to deliver the game. They're curious about how they'll make their in-game Pokémon Trainer their own. Neither Nintendo nor Niantic seem ready to provide any new information about Pokémon Go.
No worry though, for the second time we're learning more about the Pokémon Go release thanks to leaked video footage. Pokémon Go is a game unlike what we've seen from the franchise in the past. It's not a third-person role-playing game, though you do capture Pokémon to battle with and train. Instead, Pokémon Go takes place in the real world. Using GPS, mapping technology and the camera built into every smartphone, the game adds catchable Pokémon to real world locations and tasks you with finding them. Once you have found them, you're able to add them to your team and defend landmarks and gyms from opposing teams.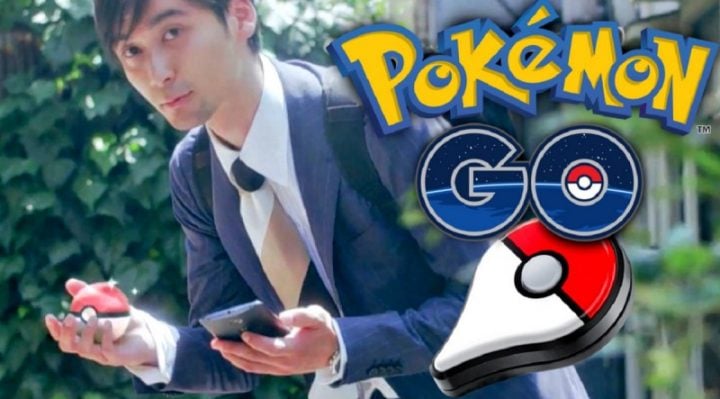 Read: Pokémon Go Release: What We Know Now
Here's what we're learning from this new Pokémon Go gameplay video footage that we didn't know before.
You Can Customize Your Pokémon Go Trainer's Physical Characteristics
Before we knew much of anything about Pokémon Go, we hoped that Niantic and Nintendo would use the game's release to deliver some big upgrades to how the franchise approaches characters. For years, the only true evolution for character creation in the Pokémon games was the decision to be a boy or a girl. Sometimes you felt like you couldn't really make your Trainer, your Trainer.
You've never been able to choose your Trainer's eye color or hair color. We've never had any say in what race our Trainer belongs to. That's a thing of the past, though. Pokémon Go will have granular character creation. You'll be able to choose your character's hair color, face and eyes. That's in addition to name and gender.
You Can Customize Your Pokémon Go Trainer's Clothing
Beyond just physical looks, Pokémon Go players can decide what their Trainer is wearing. There are different hats, jackets and pants styles to choose from, with even shoes making it in as an optional change.
Read: Pokemon Go Release: What We Hope is in The Game
Together with the new physical characteristics, gear and clothing, Pokémon Go Trainers will have the most options ever allowed in the franchise. It's a dream come true for a game that's always toyed with role-playing game mechanics, but never fully handed over all the options players needed or wanted from a game in the genre.
Trainer Changes Surface in The Map
Other features leaked in the Pokémon Go gameplay video aren't nearly as exciting, but still very interesting.
Having customizable characters is exciting, but only if other players in the game are actually able to see the character that their friends have customized. For a few moments in the Pokémon Go gameplay video, the player leaking the footage exists out of the customization menu and into the real-world map that the game overlays creatures, gyms and events on. Rather than just show users in the map as a dot, the map shows each player's customizable character inside the map.
Bag Inventory Limits Confirmed
It isn't a role-playing game if you don't collect items. Pokémon Go places a heavy emphasis on collectible items. PokéShops give users the chance to snag items that they need to battle other Trainers and evolve the creatures that they've captured. The leaked Pokémon Go gameplay video reveals that users will have an inventory bag where they hold all of the items that they've found or purchased from a PokéShop.
The video also confirms that they'll be a maximum amount of items that players are allowed to carry around with them at any given time, just like in the traditional games.
Players Will Have to Encounter Creatures to Add to their Pokédex
Finally, we have another game mechanic from the original series confirmed with this new Pokémon Go gameplay video. Nintendo and Niantic revealed in their official beta announcement that players would have a Pokédex.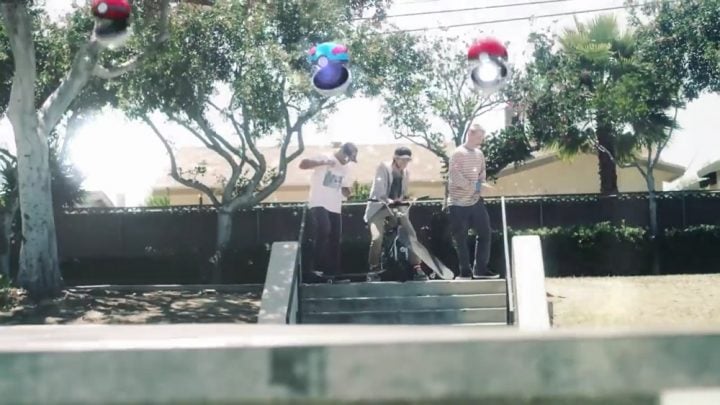 Now we know that it'll be empty at the start of the game, forcing users to venture far and wide if they actually want to fill it. The person who recorded the video briefly gives a look at the Pokédex as they're giving a tour of the game's three main menus. At the beginning of the game, the Pokédex won't look too exciting, but as users progress they'll be able to browse through the Pokédex and look through all the monsters that they've found in their travels.
Pokémon Go is already available to beta participants in Japan. It'll launch in other countries sometime in 2016, but exactly what day and month remains unclear. It'll be free to download, with in-app purchases, just like every major iPhone and Android game that's popular these days.

As an Amazon Associate I earn from qualifying purchases.