What to Do Before Your iPhone AppleCare Expires
Your iPhone comes with a free year of AppleCare, which gives you protection when your iPhone ever breaks. Here's what to do before your iPhone AppleCare expires.
AppleCare is Apple's warranty that it includes with all of its hardware products and it lasts for one year (it's coming up for iPhone 6 users who purchased on release day), unless you buy AppleCare+, which gives you an additional year. AppleCare protects you from having to pay for a repair if something randomly breaks on your iPhone. So if the camera just stopped working, you could take it to Apple for a free repair, rather than having to pay for the repair yourself.
Furthermore, AppleCare comes with coverage for up to two incidents of accidental damage, but are subject to a $79 service fee. This means that if your screen shatters because you dropped your iPhone, all you have to pay is the $79 to replace the screen, which is still a great deal, considering that Apple will charge you at least $150 to replace the screen out-of-warranty.
However, even when you buy AppleCare+ on top of the normal AppleCare, that time will eventually come to an end, and you'll no longer have AppleCare to back you up, unless of course you buy a new iPhone soon, which will come with a brand-new stint of AppleCare.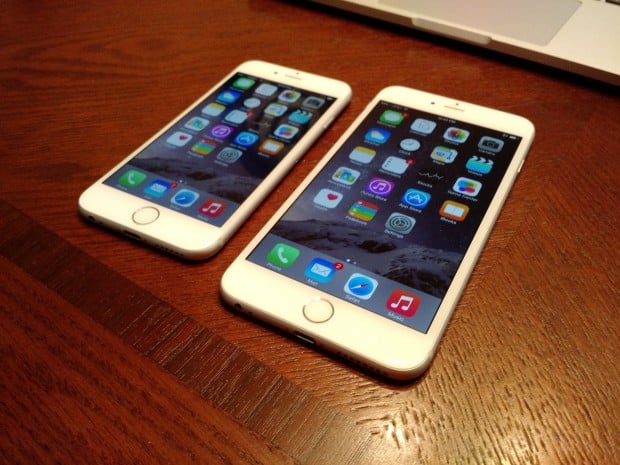 In any case, when your AppleCare warranty is about to expire, there are a few things that you'll want to do so that your iPhone doesn't break or need serviced after the warranty expires, causing you to spend more money.
Here's what do before your iPhone AppleCare expires for good.
Fix Any Lingering Problems
I'm sure we've all been there with our iPhones before. Something minor breaks and you're just too lazy to take it to the Apple Store to get it fixed, probably because it's not a huge deal and you don't really care enough about it to take the time to get it fixed, and that's absolutely okay.
However, when your AppleCare is about the expire, you'll definitely want to think about getting that lingering problem fixed, that way you won't have to pay for the repair at a later time and the resale value will go back up after you get it fixed.
Read: Should You Buy AppleCare?
Something as simple as a finicky button or a dying headphone jack probably isn't a huge deal to you right now, but when it comes time to sell that iPhone after you upgrade to a new one, that minor problem could cost you a bit of cash when you go to sell it, as many buyers won't pay top dollar for it, so it's best to get any issues fixed while you still have AppleCare for your iPhone, that way you don't take a hit when it comes time to sell.
Get the Battery Checked
The battery is one of the biggest issues that users come across as an iPhone gets older. Over time, the battery can't hold as good of charge as it used to, giving you worse battery life.
This is why you should have Apple check the health of your iPhone's battery to see if it needs replaced. Even if you think it might not need replaced, it's always a good idea to check anyway when your AppleCare is about to expire. You never know if Apple will give you a free battery replacement in order to give your aging iPhone some new life without paying a cent.
For this, you can go to an Apple Store or they can check your battery's health remotely over the phone. They give you a link to visit in Safari and it will send them some diagnostic information about your iPhone, including your battery's health. If they deem your battery has degraded, they'll replace it for free if your iPhone is still under AppleCare.
To schedule an appointment at the Apple Store to get your iPhone fixed, head to Apple's website where it's really easy to set up an appointment. From there, you can walk into the Apple Store and head to the Genius Bar to get your iPhone checked out. Granted, you can go without an appointment, but you may have to wait a while, depending on how busy the Genius Bar is.

This article may contain affiliate links. Click here for more details.