What to Do If Your iPhone Gets Stolen
If your iPhone was stolen from you, here's what you need to do in order to keep your information safe and maybe get your device back.
Millions of phones get lost or stolen constantly, and usually there's not much you can do about it other than to try and go back and find it. If it's stolen, you're kind of out of luck, unless you can find a way to somehow locate it and get it back from the perpetrator. Luckily, phone manufacturers are adding ways for owners to track and manage their phones if they ever do get lost or stolen, giving users a fighting chance at least.
There are a handful of things that you'll need to keep in mind and make sure that you do whenever your iPhone does end up stolen. Many users simply resort to tracking their stolen device using Find My iPhone, but don't spend too much time trying to track down the device and the criminal, as there are other tasks that you need to do if you're iPhone gets stolen.
Here's a list of tasks that you should do (in no particular order) when you discover that your iPhone has been stolen.
Track It With Find My iPhone
Find My iPhone is a service that comes free with every iOS device and Mac computer, and it allows you to track your iPhone, whether it was lost or stolen. Of course, it only works when the phone is on and it has a signal, so if your phone gets stolen and the thief was smart enough to turn off the phone or put it in Airplane Mode, Find My iPhone won't work, but it'll at least give you a fighting chance. Here's how to use it.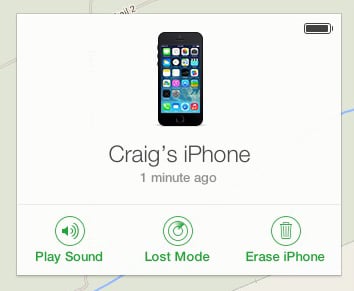 Head to iCloud.com and log in using your Apple ID information. You'll be greeted with a handful of apps arranged similarly to how your iPhone home screen looks like. Click on the Find My iPhone icon and you'll be taken to a full-screen map with dots representing where your various Apple devices are located (including Mac computers, if you have any).
You can click on Devices at the top to view all of your Apple devices, and when you select your stolen one, you'll have the same three options as the Find My iPhone app: Play Sounds, Lost Mode and Erase iPhone.
Personally, using Find My iPhone would be the first thing I do, but again, don't spend a lot of time fiddling around with it. Instead, quickly log on and see if you can track your iPhone, if you know it's location, close out of Find My iPhone and move on to the next step.
Call the Police & File a Report
Be sure to call the police and not only file a report, but also tell them that you know the location of the stolen device if you know where it is from Find My iPhone. If that's the case, they'll usually send an officer out to help retrieve the stolen iPhone and catch the perp. Under no circumstances should you pursue the perp on your own, as you have no idea what they're capable of. Let the police handle it.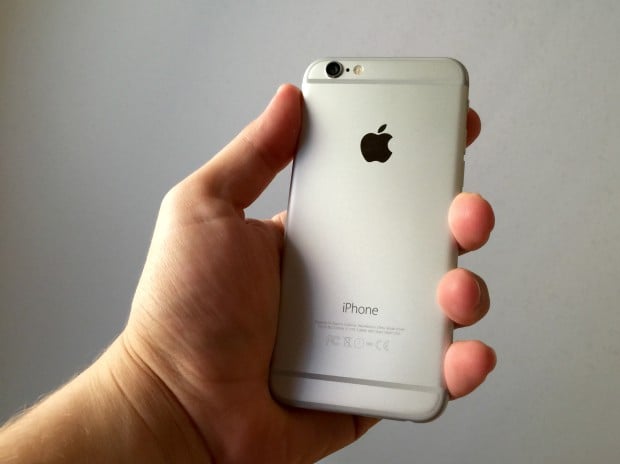 Otherwise, there is very little that the police can do, but filing a report can help when dealing with Apple, your carrier, or insurance company.
Remotely Erase Your Stolen iPhone
At this point, if you can't locate your stolen iPhone and the police can't help you find it, you're probably at the point where you'll never see it again, which is why it would be a good time to remotely wipe your stolen iPhone if you can using iCloud and Find My iPhone.
Like before when you logged into iCloud.com to try and locate your stolen iPhone, there is an option to remotely wipe your device, called Erase iPhone. Clicking that will remote wipe your device so that the thief can't access any personal information. This is ideal if you have sensitive information on your iPhone.
However, keep in mind that erasing your stolen iPhone will prevent you from using Find My iPhone to locate the device in the future. At this point, it's officially time to say, "bye bye."
Call Your Carrier
After you remote-wiped your iPhone, be sure to call your mobile carrier to cancel service on the iPhone, that way if the thief can access your device, you won't rack up any charges for text messages and calls made by the thief, and will instead shut down service and prevent him from making calls and sending text messages.
Plus, if you have a police report that you can show the carrier, they'll be more likely to work with you and take action quicker than they would normally. You usually have to prove it was stolen anyway in order for the carrier to take action, and the police report you filed will do the trick.

This article may contain affiliate links. Click here for more details.