What to Do When iTunes Won't Recognize Your iPhone
Here is a guide on what to do if iTunes is having trouble recognizing your iOS device. There are often times when we need to plug our iPhones into the computer to perform an update, sync new songs or iBooks or just simply backup our content if we aren't using iCloud or something similar.
If you find however that your device is not being seen when connected, there may be a few common culprits to check for before you.
What to Do When iTunes Won't Recognize Your iPhone
Here are some steps to troubleshoot when your phone is not recognized in iTunes.
Watch the above video to learn how to get your iPhone and computer connected again.
Check Physical Connection
When you are having a connection problem to iTunes, it is a great first step to check if you are actually getting response from your cable. If you have more than one lightning cable, test to see if there is a change in response with the different cable. If you are witnessing the same behavior, it is a good idea to check your computer's USB connection.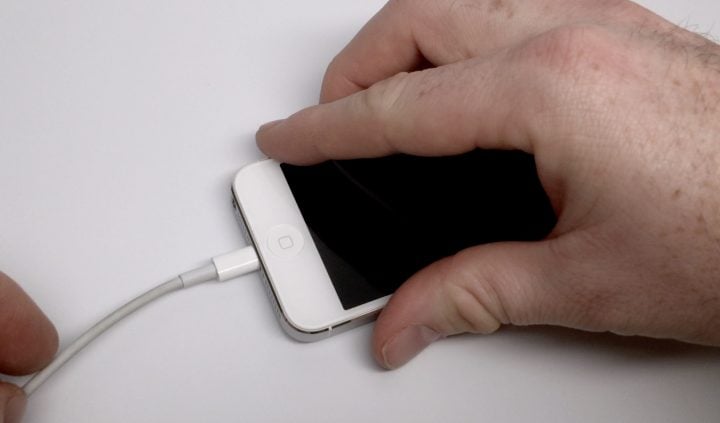 There are different ways of doing this if you are on Mac or PC yet the end goal is to find your computer's system profile where it lists its active connections from its USB ports.
On a Mac this is found in System Information via the Apple Menu by holding the Option key. From there, navigate to the section called USB under the Hardware field. This window will show you what is currently being recognized by your USB ports and you can see if your iPhone is showing.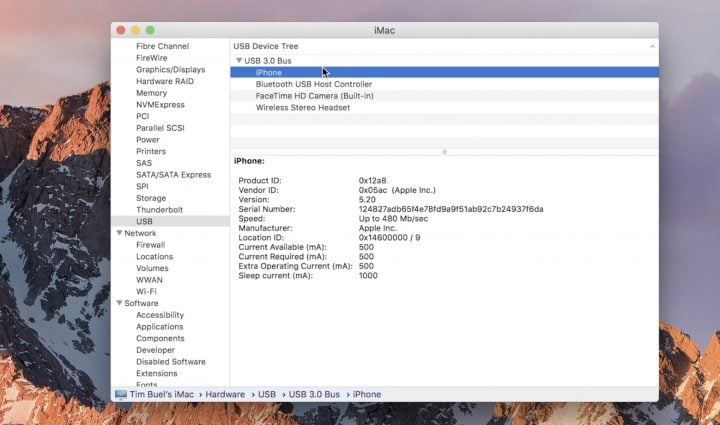 On a Windows computer, Open Device Manager in order to check for your USB connection. It also requires the Apple Mobile Device USB Driver to be installed and functioning so ensure you see that listed in your Universal Serial Bus Controllers list.
If these things are all in order and you recognize iPhone as being listed, the connection problem is likely software related. Something is preventing iTunes from recognizing your iPhone.
Software Fixes
When you are able to discern that your connection to the computer is sound and that you still not able to see your iPhone in iTunes, you may need to try some software fixes.
Power cycling the iPhone is the best first step, with a hard–reset being the next fix. These both will allow the iPhone to reboot and hopefully be seen by iTunes if something software wise was previously preventing it.
A restore of the phone should be a last resort and can be done from within the iPhone's settings under General > Reset > Erase All Content and Settings. 
Reinstalling iTunes on your Mac or PC is also an excellent and quick fix as it will look for any inconsistencies when running the iTunes installer and replace or overwrite any files that are not functioning properly. This is also a great idea to ensure you are always running the latest version of iTunes on your computer and that it is not a problem being caused by an old build.
If none of these steps are functioning to resolve your connection issue, it would be advised to get on the phone or chat with Apple's Support team to see if there are any other elements that could be hindering your connection. Apple often will be aware of known issues for certain iTunes versions, issues with a certain generation of PC or Mac and things along those lines.
If you have previously connected your phone to this computer and it is no longer functioning, there are usually some quick and efficient ways to narrow down your issue.

As an Amazon Associate I earn from qualifying purchases.