What to Expect at the Apple October Event: New MacBook Pro & More
The October Apple Event is less than two weeks away. Apple sent out invites to a special event in Cupertino on October 27th.
Count on a new MacBook Pro 2016, a new MacBook Air 2016 upgrade and new iMacs. We could also finally see a new Apple monitor.
This is the day Apple previously planned for an earnings call, but the company shifted that event up two days.
The event will take place at Apple's Cupertino headquarters and will start at 10 AM Pacific, 1 PM Eastern.
2016 MacBook Pro Expectations
The start of the October Apple event is sure to be the 2016 MacBook Pro. We expect to see 13-inch and a 15-inch MacBook Pro models unveiled at the event with Retina Displays, a new design, an OLED screen at the top of the keyboard and with new processors.
Apple will likely cut three important features from the new MacBook Pro. Don't expect to find;
Regular USB ports
MagSafe 2 charging
ThunderBolt 2 Connections
In place you can count on USB C charging and connectivity. It's not clear if Apple will finally offer a USB C to Lightning connection or if they will add a Lightning port to the MacBook Pro to use your iPhone 7 headphones with.
2016 MacBook Air Expectations
We also expect to see the new 2016 MacBook Air announced at this event. Some rumors suggest Apple will cut the 11-inch MacBook Air, but Mark Gurman says, "I wouldn't bet on that."
Some reports suggest the MacBook Air 2016 update will add Retina displays to the MacBook Air, but that is something that may not happen. John Gruber says, "I'd be shocked if Apple put retina displays in the Airs." Gruber goes on to explain that it makes more sense for Apple to keep the current screen in the Air models until the 12-inch MacBook price drops to $999.
Count on USB C ports on the MacBook Air to replace MagSafe and USB connections. We expect to see the same overall price for the MacBook Air models.
2016 iMac Expectations
Don't count on a massive iMac update, but if you've been waiting to buy a new iMac until a performance upgrade this is what you've been waiting for.
You can expect a similar look on the outside, but count on new processor options and new GPUs from AMD that will give you more power to create. It would also make sense to see Apple add USB C support to the 2016 iMac upgrade.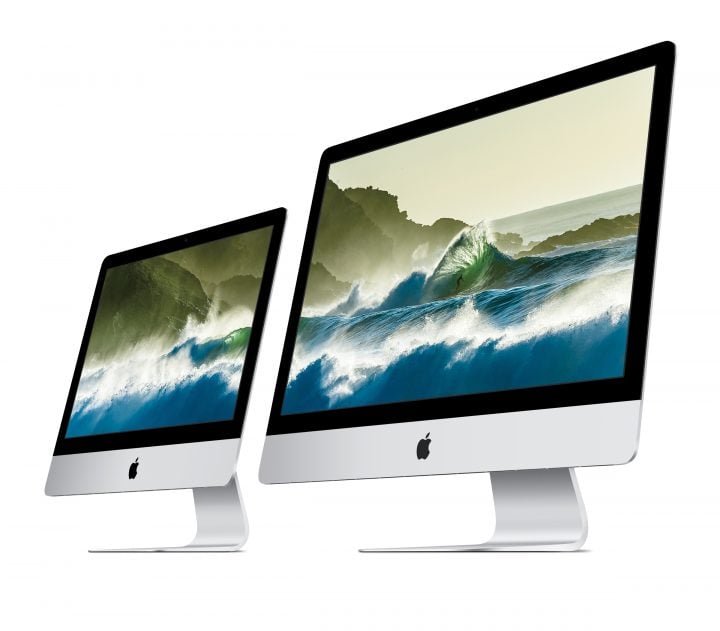 5K Apple Display
Apple users have been waiting for a new Apple Display since Apple killed the Cinema Display and this could be the event where we see Apple finally deliver it.
This is the event where we could finally see an Apple 5K display that sports a 5,120 x 2,880 resolution and is powered by an internal GPU. This would allow users to connect Macs without a lot of power to the new display.
Although rumors are sparse on the Apple 5K display price, expect to pay over $1,000 for this display.
macOS Sierra 10.12.1 Update
Apple is already allowing users to test the macOS Sierra 10.12.1 update on current computers and it will likely come to everyone alongside new MacBook Pro and MacBook Air notebooks.
This update reportedly supports the new OLED touch screen area that will exist above the keyboard. MacRumors reported this back in September during the early testing of macOS Sierra 10.12.1 and it fits with the features we expect on the new MacBook Pro.
iOS 10.1 Update
We also expect to see Apple announce the iOS 10.1 update at this event. We've been testing it for almost a month to use the new Portrait mode on the iPhone 7 Plus. If you have the new iPhone 7 Plus, this is an update you will love.
It is also coming to all the other iPhone models that run iOS 10. We could see Apple announce the iOS 10.1 release date at the event, but make users wait a few days — or it could come right after the event ends.
AirPods On Sale
We also expect to finally learn the AirPods release date at the event. There is a good chance that it will land on the same day as the 2016 MacBook Pro release date.
Currently Apple lists the AirPods as arriving in late October, which certainly fits this timeframe.