What to Expect from Nokia at Mobile World Congress
In just a few days time, companies not named Samsung will take the stage at the Mobile World Congress in Barcelona and announce a bunch of new devices. LG has already announced several of the smartphones that it will be showing off at the conference while HTC and Nokia, while remaining officially mum, are also expected to figure heavily into the festivities that begin on February 26th.
Nokia's event is on February 27th.
And while we've already taken a look at what HTC might be announcing at the conference, it's time to take a peek at what Nokia could be unveiling in just a couple of days.
(Read: What to Expect from Mobile World Congress 2012.)
Earlier today, Reuters revealed that Nokia is slated to unveil not one, but two smartphones at the conference. The first, a cheap Windows Phone called the Lumia 610 and the second, an international version of the Lumia 900 Windows Phone, a device that will be launching on AT&T's 4G LTE network next month.
Those appear to be the front-runners.
However, they aren't the only ones that have popped up on our radar in the build-up to this year's MWC. There is also another device that could very well be announced, a Symbian-powered phone that may hold the biggest camera sensor ever found on a smartphone.
But first, let's tackle the the most likely candidates:
Nokia Lumia 900/910
We already know that Nokia will be launching the Nokia Lumia 900 in the United States, on AT&T's 4G LTE network, sometime next month. However, the company has also been rumored to be launching an international version of the device that may drop the 4G LTE capabilities but add a better camera.
Just yesterday, Nokia unveiled a teaser video, which you can see below, that clearly has to do with a device sporting a high-end camera. This new global version of the Lumia 900 might just be phone that ends up with said camera.
Now, assuming the specs are going to stay the same sans LTE and the upgraded camera, you can expect a device sporting a 4.3″ AMOLED ClearBlack display, a single core 1GHz processor, a large 1830 mAh battery, 8-megapixel camera with a wide aperture sensor and Carl Zeiss optics, and a 1.3MP front-facing camera with the same technology.
You can see the AT&T model in action below:
https://www.youtube.com/watch?feature=player_embedded&v=VR99WWdxmwc
We expect Nokia to launch the device on a large swath of carriers throughout the world which means those of you across the pond who have been interested in the Lumia 900 should be able to get your hands on something similar soon.
Nokia Lumia 610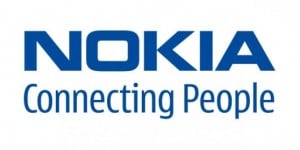 The other device that Nokia is widely expected to launch is a cheap Lumia Windows Phone called the Nokia Lumia 610.
At the moment, details about the Lumioa 610 are scarce. Other than its name and whispers about an aggressive price tag, there is virtually no information out there about the Lumia 610.
(Read: Nokia Speculated to Launch Inexpensive Lumia 610 Windows Phone at MWC.)
Because the focus is on the fact that the phone is cheap, we expect it to have specs that are lesser than those on the Lumia 710, a device that has already launched around the world and in the United States.
So that means it could have a smaller screen, an average camera and maybe even a cheaper feeling design.
No word yet on whether this one will reach the shores of the United States.
Nokia 803
Lastly, the wild card. The Nokia 803.
The Nokia 803 is a Symbian Belle smartphone and it may employ the largest camera sensor ever to be found in a smartphone. So it's possible that that teaser video from yesterday has something to do with this phone and not the global Lumia 900.
(Read: Nokia 803 Rumored: 4-Inch Display, Huge Camera Sensor, Symbian.)
It's also rumored to have  a 4-inch AMOLED display, Near-Field Communication (NFC) for use with services like Google Wallet, microSIM support, as well as an HDMI-out port.
The device has been rumored for a launch in May so a reveal at the MWC is not out of the question, considering the enormity of the event.

As an Amazon Associate I earn from qualifying purchases.