What to Expect from the iPad 3
We are inching our way closer and closer to the iPad 3 release date and as we get the days go by, we start to get a clearer picture as to the makeup of Apple's latest tablet. Of course, this is an Apple product that we're talking about here so no rumor, no matter how good, is ever set in stone, but based on leaks and some logical guesswork, we think we have a good idea about to expect from Apple's iPad 3.
The iPad 3 will be the third tablet that Apple releases. In 2010, Apple released the original iPad. And while there was some early skepticism, the company went on to sell 14.8 million iPad's in 2010.
In March of 2011, Apple introduced the follow-up to the iPad in the form of the iPad 2. A slimmer, sleeker device with upgraded internals and dual-cameras. On launch day, Apple sold 300,000 iPad 2's and in the fourth quarter of 2011 alone, it sold 15.4 million tablets.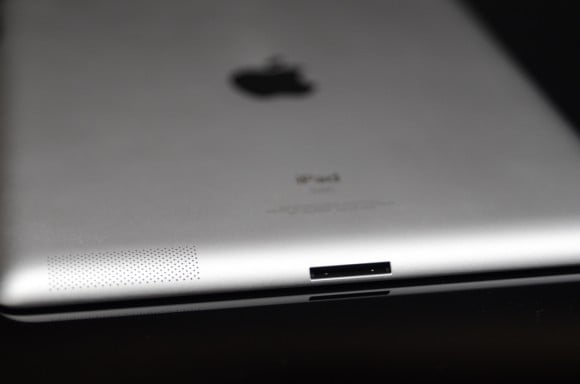 Apple is of course hoping for a repeat of the same with its iPad 3 and while that's impossible to predict at this point, these are the features that we think  that Apple thinks will help achieve that goal.
No Redesign
Today, we got our second look at what we think are components of  the upcoming iPad 3. And while these parts don't confirm any of the iPad 3's internal features like processor speed or display resolution, they do point to the iPad 3 as being a similar device, design-wise, to the iPad 2.
We had heard in the past that the iPad 3 might be a bit thicker in order to house some of the parts necessary for a higher-resolution display, but it seems like there won't be much of a difference, if any, come launch day.
There is talk of a 1mm increase in thickness, but other than that, it appears that Apple will be using an iPhone 4S approach with the release of the iPad 3.
If you're not familiar, the iPhone 4S and the iPhone 4 shared a similar design. It was just the features like the processor and the camera that were different.
March Release Date
There had been some speculation about a possible launch on Steve Jobs' birthday which falls on February 24th, but all signs are pointing to a launch event taking place sometime in March.
If true, it would mean that Apple is sticking to its usual cycle as the iPad 2 was both announced and released in March of 2011.
As for a specific release date, right now there isn't much. However, we heard in the past that Apple's iOS 5.1 update might coincide with the announcement of the iPad 3 and the software is currently pegged for a March 9th roll out.
Take that with a grain of salt, but it's certainly a date to keep in mind.
Retina Display
One of the most heavily rumored features of the iPad 3 is the inclusion of a high-resolution Retina Display. This is something that has been rumored since shortly after the launch of the iPad 2 and there were even whispers about the iPad 2 as possibly coming with one.
As we now know, that didn't pan out.
However, it appears that Apple is ready to bring a full on Retina Display, one that is rumored to feature 2048 x 1536 resolution.
Just for comparisons sake, the top of the line Android tablet that's out right now, the quad-core powered Asus Eee Pad Transformer, employs a display that features 1280 x 800 resolution.
You can see the huge jump there.
If this is all true, the iPad 3's display would offer better a richer, sharper, clearer experience over the iPad 2 and any other tablet device on the market. So, if you're big on streaming movies or other content, you may just want to hold off on buying an iPad 2.
New Camera
The alleged iPad 3 parts that have leaked out indicate that Apple may be putting a better equipped camera (or two) inside of the iPad 3. If you have ever used an iPad 2, you would know that the camera isn't all that great.
Apple took a huge leap with the amazing camera that it put inside the iPhone 4S. And while we don't think the camera in the iPad 3 will be as good, it will likely be better than the one found in the previous iPad model.
Just how much better remains to be seen.
To give you a good idea about how poor the sensor is on the iPad 2, here's a sample video:
Better Processor
The original iPad arrived with a single-core processor. Apple then introduced a dual-core A5 processor with the iPad 2 that brought better performance and battery life. And with the quad-core devices already announced and on the market, many have expected Apple to include an A6 quad-core processor inside of the iPad 3.
Up until last night, everything we had seen or heard pointed in that direction.
It now appears that Apple will be including a new processor inside of the iPad 3 and while it's going to be the A6, it's apparently only going to be dual-core in nature. The processor is said to be more powerful then the one found in the iPad 2 but there unfortunately was no elaboration on the subject.
One reason why Apple might not want to include a new processor in the iPad 3 is because of the effort it would take from developers to develop apps optimized for the new chip.
By releasing a more powerful dual-core processor, Apple not only keeps developers happy, but keeps consumers content as well.
4G LTE
Rumors have been swirling since the launch of Verizon's 4G LTE network back in December of 2010 about 4G LTE enabled iPads and iPhones.And we can see why.
The 4G LTE networks of both AT&T and Verizon both offer data speeds that are up to 10 times faster than normal 3G data speeds. That's a significant jump and one that iPhone and iPad fans across the United States would love to see.
You can see the speed difference between 3G and 4G LTE in the video below:
4G LTE Android smartphones and tablets dominated the mobile landscape for 2011. However, the devices were marred by poor battery life. And it's that poor battery life that has probably convinced Apple to wait to release 4G LTE powered devices.
At the moment, there is no clear, hard-cut evidence suggesting that a 4G LTE radio will be on board the iPad 3, but there are rumors, and we don't think Apple wants to release a 3G device in a 4G LTE world.
Improved Battery Life
Those purported images of iPad 3 parts also revealed something else. A narrower logic board. A narrower logic board would allow for Apple to put a larger battery inside the iPad 3 and thus, give it better battery life.
That would be pretty incredible given the battery life on the iPad 2 which is somewhere in the neighborhood of 10 hours.
This isn't a given considering the fact that the iPad 2 and iPad 3 supposedly have similar designs, but it's certainly a possibility and one that would be welcomed by consumers around the globe.
A New Name
As we put on our Captain Obvious hat, we'd like to point out that the next iPad will have a different name. Shocking ,we know. Yet, there is a bit of a debate as to what that name might be.
Right now, the front-runner is iPad 3. However, there are two other names that have popped up over the last several months that are just slightly different.
One is the iPad 2S which makes sense considering the fact that the iPad 3 is rumored to feature the same design as the iPad 2 but include different, more powerful specifications.
And the other is the iPad HD which would refer to the Retina Display that the iPad 3 is said to have on board.
Either way, expect a new name and new branding.
Siri
With the launch of the iPhone 4S came the personal assistant that everyone has been talking about, Siri. If you're not familiar with Siri, check it out in the video below:
https://www.youtube.com/watch?v=rNsrl86inpo&feature=player_embedded
Many people take their iPad on the go, same as a smartphone, so it seems logical for Apple to include Siri on the iPad 3.
For more reasons, check out Why the iPad 3 Will Have Siri.
Lots of Accessories at Launch
If the design of the iPad 3 does in fact stay the same, we fully expect it to be compatible with the current iPad 2 accessories that are out on the market. Docks, stands, cases, you name it.
Apple introduced the iPad 2's Smart Cover last year alongside the actual tablet and we assume that Apple is going to play nice and allow those upgrading from an iPad 2 to use their cover with the new iPad.