What to Get Your Favorite Tableteer for Christmas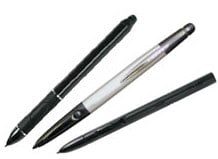 Tableteers, like Geeks of all stripes, love to see gadgets and gear under the Christmas Tree or in their stocking. Of course a new Tablet will certainly endear you to any Tableteer (or would be Tableteer) out there. But there is a range of gift ideas that don't involve purchasing a Tablet that can brighten up any Tableteers Christmas morning. Here are a few gift suggestions for your favorite Tableteer that I'm sure will be met with great success.
A new Tablet PC Pen or stylus. Many companies sell extra pens for their Tablet PCs. Wacom also has a selection of pens to choose from. Keep in mind that pens are personal things and unfortunately you don't get to walk into a store to try one out. But, most Tableteers know that having an extra pen is a great addition to their arsenal.
A portable hard drive. You do back up your data don't you? Well you should. Doing so while on the road might seem like a chore, but if you don't have a cloud solution for important data backup, or you just want to keep that data handy, a portable HD is a great way to go. I keep not only data on a portable HD, but also some key application install files, just in case things go wrong. And, heaven forbid, something goes wrong on the road, you can always carry an image of your HD with you should you have a large enough HD. For around $100 you can easily pick up 500GB of portable storage.
An extra battery. Battery life is improving incrementally, but not at the rate any of us would like it too. Carrying an extra battery with you on the road is not only a way to guarantee you that you can operate longer, but a good peace of mind addition to your gear bag. Third party solutions exist, but I always recommend buying an extra battery from the manufacturer of the Tablet PC.
An extra power adapter. Does your Tableteer lug his Tablet PC back and forth between home and work? Does he/she have to plug/replug the adapter in every time? Pick up an extra power adapter/charger and that way your Tableteer can leave one at home and one at the office and cut down on a little gadget bag clutter. Of course there are also third party solutions for mobile warriors as well.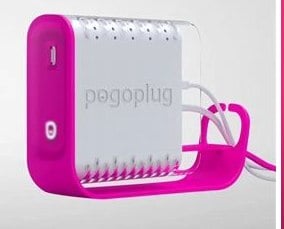 A PogoPlug: This is my cloud backup solution of the moment. Important files are stored on the Pogo Plug. Using either web access or the Pogo Plug app, I can grab the files I need when I need them as long as I'm connected. I can also share files with whomever I choose.
DropBox: In addition to the PogoPlug, I also use DropBox as a cloud service for backup. I don't store many files here, just the ones I'm working with on current projects. Like the PogoPlug, you can share files with other users. The Basic package gives you 2GB of online storage and you can get 50GB for $9.99 a month or 100GB for $19.99 a month.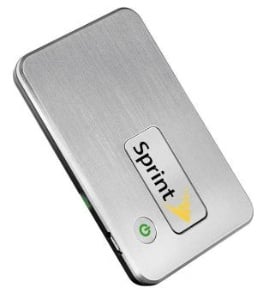 A MiFi Card: Speaking of being connected, this is one of the best connectivity tools I've ever used. With the push of a button I can become a portable hot spot and connect up to five devices to the MiFi card. Both Sprint and Verizon have models of the MiFi card from Novatel, and many geeks are saying this is their gadget of the year. It beats the USB modem cards, tethering, and any other solution I've ever used. Be aware this will set you back the cost of a data plan and a two year commitment (usually around $60 a month).
Shwamee Cleaning Cloth. Whether you're touching your screen or just Inking on it, you will need to clean it. The Shawmee Cleaning Cloth is still the best solution I've found and these cloths make excellent stocking stuffers.

As an Amazon Associate I earn from qualifying purchases.