What Windows 10 Continuum is & How to Use It
Microsoft is behind in most things that matter to users at home. Its Windows Phone operating system lacks some crucial features and a true iPhone rival that one can pick up at their local AT&T store for a reasonable price. It only recently decided to start making notebooks. Its first effort is impressive, but very expensive. Microsoft is selling more Surfaces than ever, but still remains behind the iPad in users and buyers. Continuum in Windows 10 is Microsoft's chance to turn its fortunes around in smartphones, tablets.
For years the company would simply try to copy what made a competing product great. In the last few years Microsoft has picked up a new trick. It's realized that just copying what someone else is doing isn't enough. Those ideas have to be taken further. It's why the Surface line is so productivity driven, for example. Continuum is a core part of this strategy.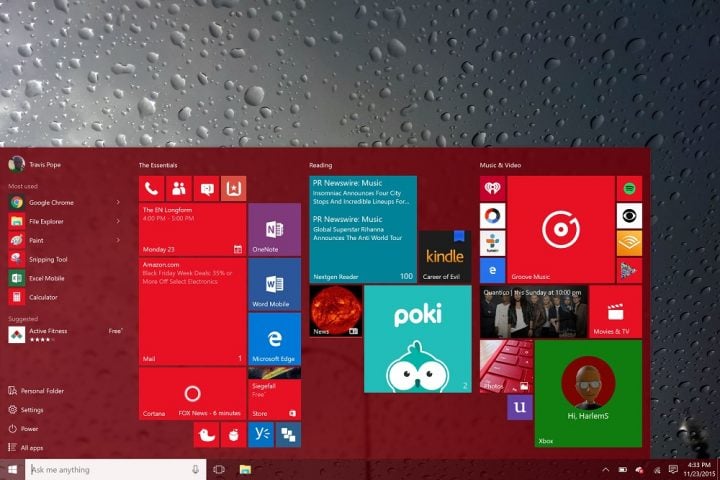 Microsoft has said a lot about Continuum recently, but hasn't done the best job explaining to users at home what the feature is and how to use it.
What is Continuum in Windows 10?
Continuum is a software feature in Windows 10 that allows the operating system to change depending on the input methods you have at your disposable. So for example, Continuum is behind the Tablet Mode option in all Windows 10 2-in-1s. Unplug your keyboard and the Start Menu disappears, leaving you to manage everything with the Start Screen.
Continuum for PCs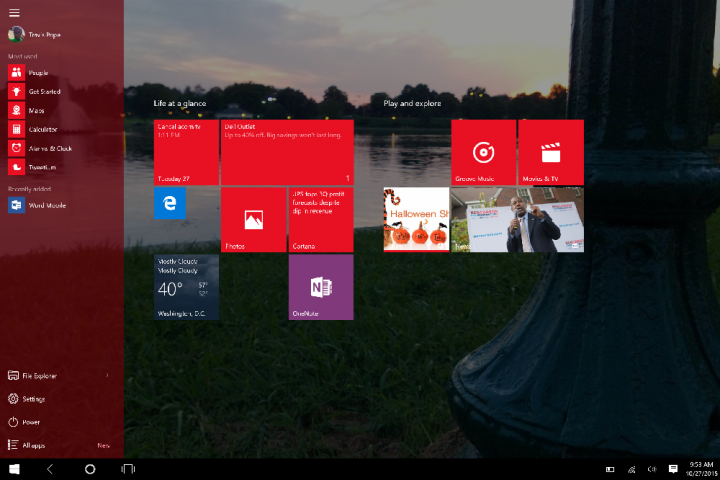 Windows 10 is Microsoft's operating system for notebooks, phones, desktops and tablets. How Continuum manifests itself depending on what device you're using. Again, on Windows 10 notebooks, desktops and tablets, Continuum controls whether Tablet Mode is on or off. With Tablet Mode on, your Taskbar becomes black and has bigger icons that are easier to tap on. The Start Menu becomes the Start Screen, with a menu area for accessing recently used apps and games. Every app runs in fullscreen by default and you can snap two apps side-by-side to multitask.
Continuum for Phones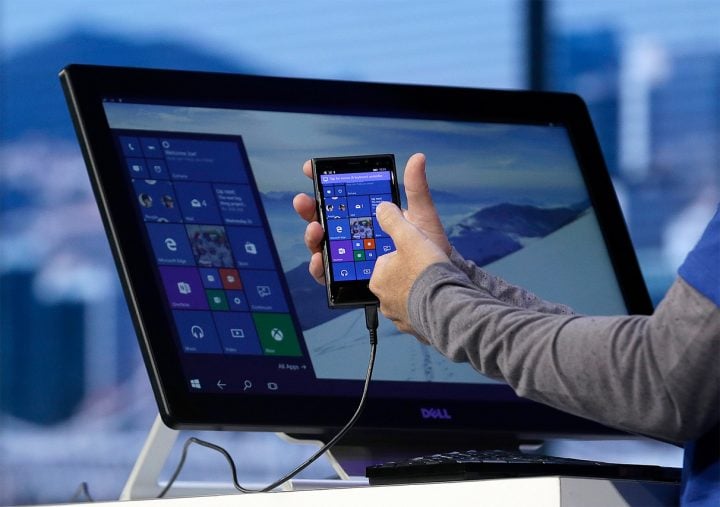 On smartphones there's Continuum for Phones. The Lumia 950 and Lumia 950 XL allow users to connect them to a Microsoft Display Dock for a desktop experience. The same apps that are on your phone behave like their counterparts in other versions of Windows. Users can add a keyboard and use their smartphone as a touchpad. Only apps in the Windows Store work with Continuum for Phones. You can't add apps from the web, for example.
How to Use Continuum
Continuum itself is a bit abstract and confusing for some. Luckily the benefits aren't. Chances are that you have or will use Continuum without even realizing that's what you're doing.
On your Windows 10 PC, go to the Start menu by pressing the Windows button on your keyboard or the Windows button in your Taskbar in the bottom-left corner.
Tap or click on the Settings option in the bottom-left corner of Start. Note that if your device has Tablet Mode on already, you'll need to tap or click on the menu button in the top-left corner of your screen before you see an option to access Settings.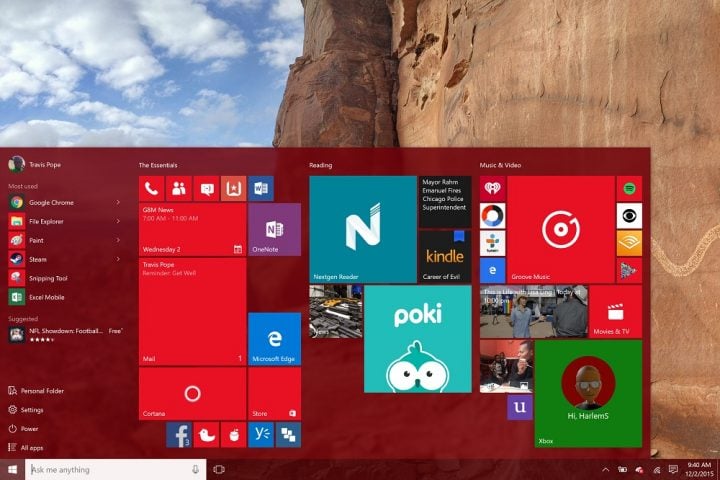 Now tap or click on System within the Settings app.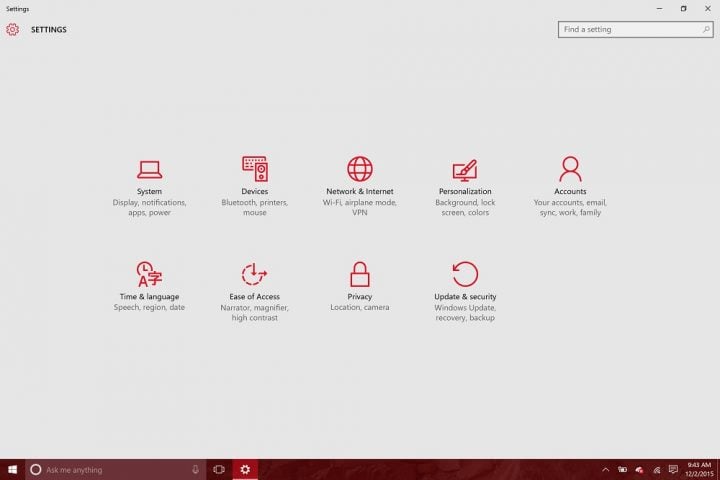 Tap or click on Tablet Mode in the menu on the far left.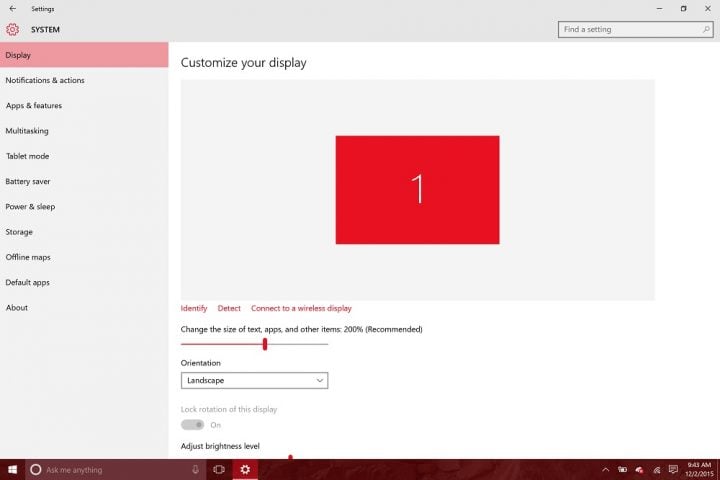 Think of this screen as your Continuum settings area. From here you can control what Continuum does when you're in Tablet Mode or if it asks you for permission before turning Tablet Mode on or off.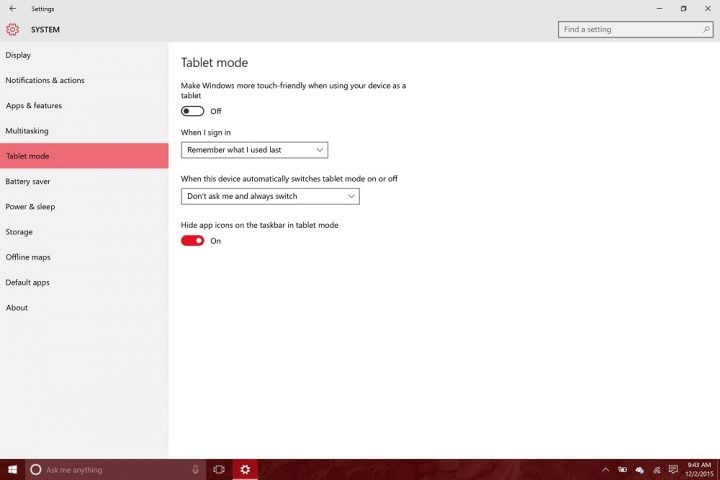 Read: How to Use Tablet Mode in Windows 10
Continuum for Phones
Continuum for phones is a bit different. First, it requires a smartphone running Windows 10 and a dock or Miracast adapter that supports the feature. The Microsoft Lumia 950 and Microsoft Lumia 950 XL are the only two options available right now. The Acer Jade Primo is also on the way with the feature. The Microsoft Display Dock is $99.
Read: Lumia 950 & Lumia 950 XL Release Details Revealed
Unlock your device.
Simply plug your phone into the dock and Windows 10 mobile takes care of the rest. A blue bar across the top of your device allows you to switch the phone into a touchpad.
Remember that you'll want to pair a Bluetooth keyboard with your device if you have one or connect a wired keyboard and mouse to your dock. Also note that even some apps downloaded from the Windows Store don't work in Continuum for Phones yet. Anytime you get a phone call, it'll come through on your phone.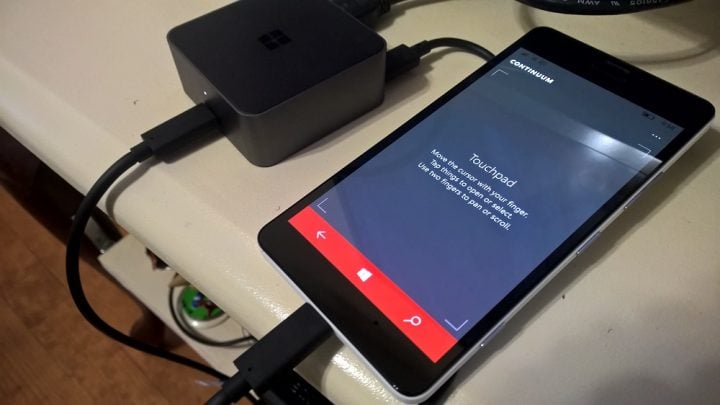 The Start Screen on your external display will match the Start Screen that's on your Windows 10 phone. Again, the apps and games that are on your phone are present here, though some have minor changes when compared to Windows 10 apps on your notebook or tablet.
https://www.youtube.com/watch?v=f34PJhto92Q
Good luck using Continuum in Windows 10.

As an Amazon Associate I earn from qualifying purchases.