What You Should Do Before Your MacBook AppleCare Expires
If you're approaching the one-year mark of owning your MacBook, that means that your AppleCare is about to expire, which also means that you'll no longer receive free repairs if something bad happens to your MacBook. Here are some things you should do before your MacBook's AppleCare is close to expiring.
All Apple products come with a year of AppleCare, which gives you free repairs if anything goes south with your MacBook or iPad. Once those 365 days come and go, you're on your own, but being proactive right before your AppleCare expires can prevent bigger problems from happening down the road.
If you don't know when your AppleCare expires, we have a quick guide that shows you how you can easily find out the warranty status of your MacBook. Otherwise, know the date when your AppleCare expires and plan accordingly. Here are some things that you should do before your MacBook's AppleCare protection plan expires.
Check the Health of the Battery
Over time, your MacBook battery's lifespan naturally decreases, and it will eventually reach a point where it will no longer hold a charge nearly as good as when you first bought your MacBook.
There are several ways that you can figure out the health status of your MacBook's battery. Perhaps the easiest way is to open the System Profiler. You can do this by clicking on the Apple icon located in the menu bar in the upper-left corner of the screen, and then selecting About This Mac. In the small window that pops up, click on More Info… and then click on System Report….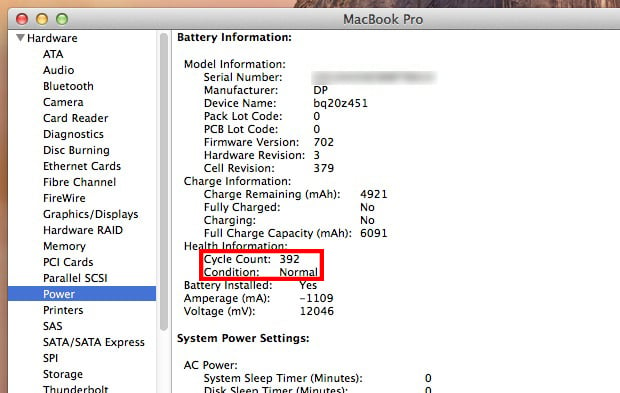 From there, click on Power in the sidebar and find the section that says Health Information. You'll see the number of cycles your battery has been through, as well as the condition of the battery. If it's fine, you should see Normal, but if the battery needs replaced, you'll most likely see a Check Battery. Alternatively, you can hold down the Alt key while clicking on the battery icon in the menu bar to quickly see your MacBook battery's health status.
If you want more info about your battery's health, there's a Mac app called coconutBattery that gives you detailed info on your MacBook battery's health over time.
Get a Diagnostic Test Done at the Apple Store
It's entirely possible that there's an issue with your MacBook and you don't even know it. If it goes unattended to, your MacBook could eventually break after your AppleCare expires and you'll be stuck with paying a hefty repair bill.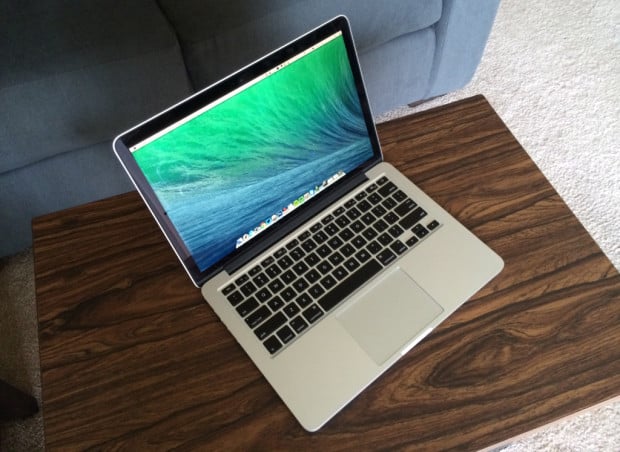 To prevent such a thing, schedule an appointment with the Genius Bar at your local Apple Store and get a diagnostic test done to see if there's anything wrong with your MacBook that you may not be aware of.
You can even do one yourself by holding down the D key during startup until a blue screen appears. Then just run the Quick Test. Of course, we'd still recommend taking it into an Apple Store, as the Geniuses can do a much more thorough test, but this DIY diagnostic test is a good start.
Consider Buying AppleCare+
You can buy extra protection for your MacBook up until a year after you've owned it, which means once the free year of AppleCare expires, you no longer have the ability to purchase AppleCare+.
This is why you should start thinking long and hard about buying AppleCare+ before your current AppleCare plan expires. AppleCare+ costs $350, but it adds an extra two years to your MacBook's warranty. So if anything were to happen to your MacBook down the line, you'd be covered.
$350 may seem like a lot, but considering that the newer Retina-equipped MacBook Pros are pretty much impossible to repair yourself, giving it to Apple to repair could cost you an arm and a leg, especially if it's something big like a failed logic board. A repair like that would cost way more than $350.
In any case, you can usually get a good idea of how well your MacBook holds up by seeing how well the first year went. If you've never come across problems with your MacBook within the first year of ownership, there's a good chance that it will continue that way for the next couple of years, meaning that AppleCare+ might not be an absolute thing you need. Of course, MacBooks can randomly break, but it's ultimately up to you whether or not you want to take that risk.

As an Amazon Associate I earn from qualifying purchases.