What's in a Name? Microsoft Ditching Metro Name Because of Trademark Dispute
Ars Technica is reporting that Metro may be cool but it is out as the commercial name for Microsoft's new Windows 8 UI, as well as on Windows Phone. The possible reason for this may be a trademark dispute with German retailer Metro AG according to the report. Whether or not that's the case, Microsoft looks to be changing the name to "Windows 8-style UI" for Windows 8 products and "New User Interface" for the broader product line. Unfortunately this brings back bad memories of Microsoft's terrible track record with naming products.
Microsoft has issued a statement on the renaming saying:
We have used 'Metro style' as a code name during the product development cycle across many of our product lines. As we get closer to launch and transition from industry dialog to a broad consumer dialog we will use our commercial names.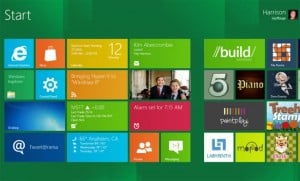 Now, if you're scratching your head on that one, so is everyone else. Metro has been trumpeted and ballyhooed for quite some time as the interface name, since it debuted on Windows Phone. Microsoft's PR folks need a quick history lesson it seems and the limp quote given is certainly not going to make the PR disaster that Microsoft is facing any easier.
This news comes right after Microsoft successfully released Windows 8 to manufacturing to much ballyhoo and is sure to be causing quite a few headaches throughout Redmond and the industry. I'm guessing there's a lot of drinking going on in Redmond about now.
UPDATE: According to The Verge it has supposedly seen an internal Microsoft memo that says Microsoft is working on a replacement term for "Metro" by the end of this week. The memo also says that "discussions with an important European partner" led to a decision "to discontinue use" of the term Metro.

As an Amazon Associate I earn from qualifying purchases.