What's in the new Xbox One Update for August
Rolling out to users with an Xbox One console now, the new Xbox One update isn't about changing an awful lot of the entertainment console's features. Since releasing the Xbox One in 2013, Microsoft has done a lot of that. Instead, the new Xbox One Update is all about adding features where they make sense and filling in major gaps that still exist years after its launch.
Microsoft started rolling out what it's calling the Summer Xbox One update, at the end of July, according to its Xbox Wire news blog. It's rolling out other major software updates now too, including the Windows 10 Anniversary Update that the new Xbox One Update is based on. Members of the company's Xbox Preview Program have been able to test the software upgrade since June.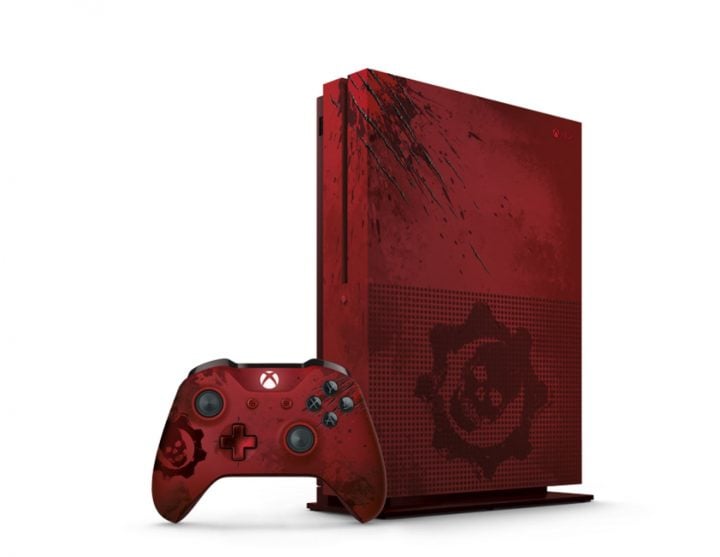 The new Xbox One Update brings massive changes to the Xbox One Store, with a new design and all. Gamers can finally listen to music while playing their titles, something the Xbox 360 could do for years. Also, Microsoft has gone and addressed the last remaining sticking point from the Xbox One's original software. The new My Games and Apps menu is a major improvement over what was available previously.
Read: 12 Common Xbox One Problems & Fixes
Cortana
Arguably, one of the most controversial feature of the new Xbox One Update isn't really new to Microsoft's ecosystem at all. The Cortana personal assistant is available on Windows PCs, Windows phones, iPhones and Android devices.
Cortana on Xbox One allows users to ask her what their friends are playing. She can start parties too. That's in addition to older voice commands, like turning on the console and navigating to specific apps. Cortana for Xbox One works with headsets, as well as Kinect.
This feature is controversial because Cortana processes commands differently from the way the Xbox has done so until now. Feedback on the personal assistant was so divided that Microsoft added a switch to turn on the old Xbox commands too.
Background Audio
For years, the Xbox 360 let gamers play music and their games at the same time. This feature went out the door with Xbox One, which firewalled apps and forced users to snap the Groove Music app to the side of their display.
The new Xbox One Update adds support for background audio. Users simply find an app that supports it in the console's store. Playback controls are handled by the Guide that slides out from the side of the screen when users press the Xbox logo on their controller twice.
Xbox Store & Windows Store Are Now One
Microsoft is still in the process of merging what was once a massive, dizzying array of online stores for music, television shows, movies, games and apps. Windows 10 already enjoys a single store for movies, music, apps and games. The new Xbox One update adds Xbox into the fold.
The new Store looks a lot like the Store app on Windows. That's because it is the same store. Microsoft has added Xbox One and Xbox 360 games to it, ushering in new features. There's comments directly from other gamers, plus sales are easier to spot without actually navigating to a game's individual store page. The layout still needs work, and Music remains completely missing from the Store entirely.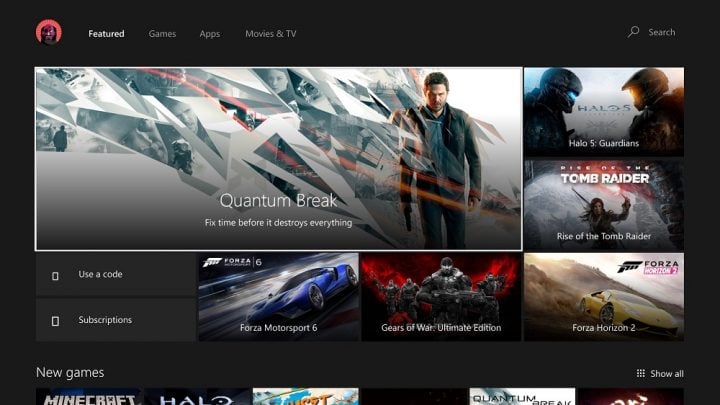 The real reason this is good news is apps. Windows 10 allows developers to create apps that can be reused on every platform that Microsoft makes available to users. Until now, Xbox had a separate system for making apps. Developers often took their time adding new features to their Xbox One experiences.
Often, updates were few and far in between. We've already seen the newly combined store have a positive impact on Xbox One. Netflix, which now uses a single app across platforms, just introduced HDR support to its Xbox One app in preparation for the Xbox One S launch.
Languages
Microsoft has finally uncoupled languages from the region that an Xbox One is in. The results are pretty great for anyone living in a country that speaks different languages. For example, you don't have to live in France now for the Xbox One to be set to French.
Refreshed My Games & Apps Area
Finally, Microsoft has improved the My Games & Apps area. Previously, the area stacked apps horizontally, disappearing from view on the right edge of the display. There was no way to quickly navigate them and you couldn't decide what size tiles you wanted.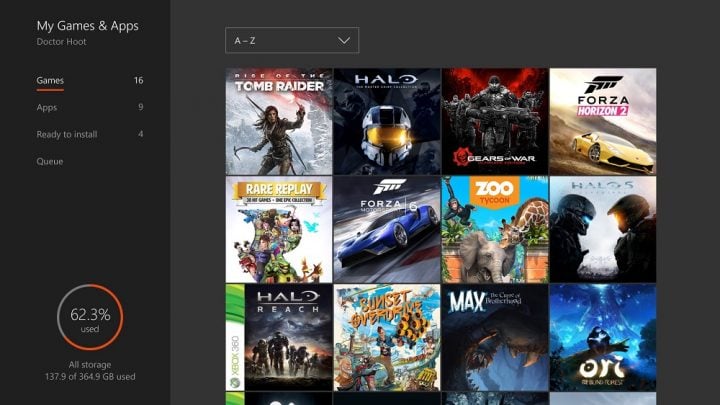 No you can do all of those things. Games flow downward, just like every other part of the Xbox One interface. A new Updates area lets you know when there's new content downloading. Download statistics surface in the Queue, giving you all the information you need to better estimate how long a game download is going to take.
Read: Summer Xbox One Update: What You Need to Know
With this update launched, it appears that Microsoft is planning to return to its more frequent update schedule. At E3 2016, the company unveiled more features in upcoming new Xbox One updates. Clubs will allow Xbox One owners to create their own communities within Xbox Live sometime this year.

As an Amazon Associate I earn from qualifying purchases.