What's the Best Way to Buy Titanfall on Day One?
It can't be understated, the launch of Titanfall on the Xbox One, Microsoft's now current-generation gaming and entertainment platform is going to be big. At least the company hopes its going to be big enough to result in more sales of the console and drive more enthusiasm for the Xbox One's gaming platform.
The emphasis that Microsoft has placed on Titanfall is the primary reason for why there are just so many different offers and deals to be had. Retailers are literally falling over themselves to get users the best deals. Understandably, that's left users wondering what, where and how they should buy the game.
That's a fair question, however Microsoft's decision to fully embrace day one digital downloads and purchases makes whether to buy digitally or at a retail store the biggest decision Day One Titanfall buyers will make.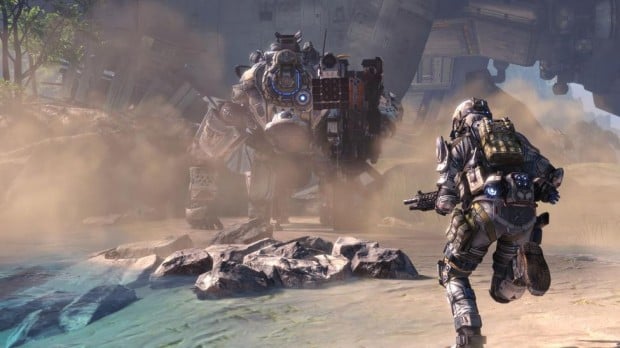 Both come with their own unique benefits and issues.
Buying Titanfall digitally saves you the trouble of trekking to a store to pick up a disc that you're going to have to install on your console anyway. Digital copies of Xbox One games travel with you too. This allows you to take that copy of Titanfall and sign into another Xbox One and download the game. Once downloaded, anyone will be able to play the game. Users who don't have the internet or have a very strict data cap may want to stay away from digital, but otherwise its benefits outweigh the minuses generally.
Microsoft hasn't announced if users will be able to pre-download the game if they buy it digitally yet. That could leave digital buyers all rushing to by the game at the same time, so that's something to be aware of.
Picking up a physical copy of the game make take a bit of effort. In fact, you may want to place your pre-order now. But you do get some benefits over digital. For starters, you can share that physical copy of Titanfall with whomever you want simply by mailing or handing them the game. No sign in, no downloads that could take a couple of hours. They won't need you to sign into their Xbox One to play like with digital titles either. Finally, you'll be able to sell that copy to GameStop or Amazon and use the credit you get towards other purchases.
Really, whether to buy digital or not really depends on your life style and how comfortable you are with the purchase. If you're going to buy digital remember that it's an investment that you'll never be able to recoup it if you don't like the game.
Titanfall launches on March 11th on the PC and Xbox One. The game won't arrive for the Xbox 360 until March 25th due to delays.