What's Your iPhone 5 Wishlist?
The iPhone 5 release date is still unknown, but as the wait continues, we have a better idea about what to expect from the next iPhone.
Despite the rumors, we all have our own wishlist of iPhone 5 features and specs. While we all try to hang in there for an official announcement, I invite you to grab a cup of coffee and share with me what you really want to see when the iPhone 5 is announced.
Now we've heard a lot if iPhone 5 rumors over the past few months, but I encourage you to think big for your iPhone 5 wishlist. Even if you don't have any idea how Apple would pull it off, include your dream features.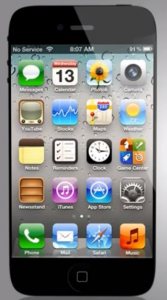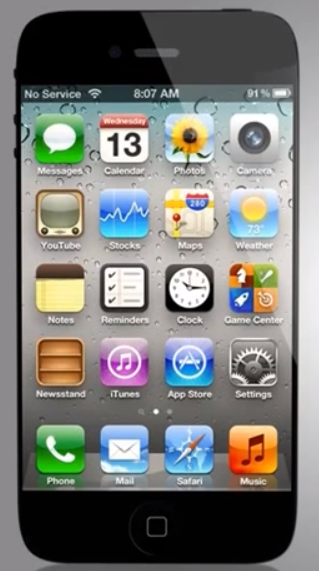 My dream iPhone 5, won't happen, in fact I would be surprised if all of these features made it into the iPhone 6, if ever. Still, here's some of the ideas I hope Cupertino's brightest are working on.
iPhone 5 Feature Wishlist
4.3″ Retina display
Droid Bionic like tapered edges
4G LTE connectivity
Super long battery life (Even more, a solar charger display)
The ability to use 3rd Party on screen keyboards
An integrated laser keyboard
Wireless charging built in
Sure, most of the items on my wishlist aren't likely to be part of the iPhone 5, especially 4G LTE, on screen keyboard alternatives, and a laser keyboard — but I can hope.
While I'm not ready to buy an iPhone 5 sight unseen, like 66% of our readers, I am pretty confident that Apple will deliver the hardware needed to make iOS 5 snappy in the OS and in apps, which is a joy compared to Android phones which are often hit or miss. This means my wish list doesn't have to dive into the nitty details about how many cores the processor will have, how much RAM is available or how much internal storage is available for apps.
I am holding out hope that Apple will build wireless charging into the iPhone 5, and allow third party accessory makers to use the technology. If this was built in, you could charge your iPhone just by setting it on the right part of your desk, sticking in your car dock, etc.
So, what do you want the iPhone 5 to deliver in October?

This article may contain affiliate links. Click here for more details.