When a mobile hotspot tops a hotspot mobile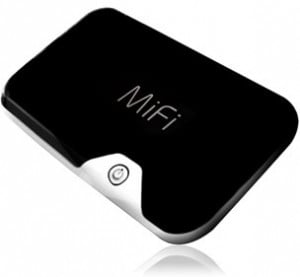 After an active stretch of my personal life, I'm back to blogging today and have brought with me a greater appreciation for mobile hotspots, particularly in relation to tethering and hotspot mobile phones.
At Notebooks.com, our colleague Josh Smith posted his reasoning for choosing a MiFi over a tethering or hotspot solution via his phone. I had also been in the market for a mobile hotspot but passed for now. But after events from the past few weeks, I'm reconsidering and have a point to add to Josh's list: mobile hotspots are easier to lend.
My mother has been staying with me and my wife since November 10th, both visiting with us and touring the east coast as part of her 2010 national tour. She's been in DC and New York with a friend and is off to Buffalo today to visit my aunt. Despite my suggestions that she could use one on her trip, she does not use a smartphone. Thus, she's been relying on Wi-Fi hotspots and hotel business centers for email and Internet access while out and about.
My mother-in-law wound up in the hospital last week for an intestinal blockage. Fortunately she didn't need surgery, but she left some loose ends behind at home and worried about being able to get back to them before the weekend, including some things done online. A worrier by nature, she would have been less anxious about her hospital stay if she could have cleared up those things while there.
If I had tethering or hotspot service through my phone, I could have remedied some of this, but only while I was there with my phone, and lending my phone to either of them would have created its own set of problems. Thus, a mobile hotspot not tied to my personal device would have been a better solution. Something to keep in mind when shopping for a hotspot solution.

As an Amazon Associate I earn from qualifying purchases.