When Apple Closes One Door on Facebook Home, a Window of APIs Opens
They say that when one door closes, a new window of opportunity opens and such may be the case with Apple. Taking the stage at the All Things D conference, CEO Tim Cook opens up about Apple opening up its iOS platform in the future to developers.
Though Cook dismissed the notion of Facebook's Home launcher, which debuted on Android and launched as part of an embedded software package on the HTC First smartphone, coming to iOS, the usually tight-lipped company says that Apple will allow developers deeper integration into iOS.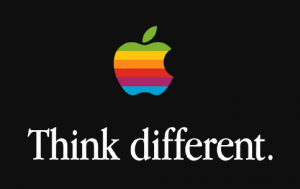 "There's always more the companies can do together," Cook said of Facebook. "I don't think that that's one," referencing Facebook Home.
"I've see some of these settings screens, and I don't think that's what customers want," he said. "Do some want it? Yes."
Cook says that despite not wanting Facebook Home on iOS in its current incarnation, third-party developers will soon be able to get more APIs to program more things for iOS for deeper integration into the iPhone and iPad. The company began this deep integration with Twitter and Facebook built into the core iOS infrastructure more recently, and soon more developers may be able to join.
However, before you jump through what you may believe as a huge window of opportunity given by Apple, Cook cautions that it will still try to control the user experience.
"On the general topic of opening up APIs, I think you'll see us open up more in the future, but not to the degree that we put the customer at risk of having a bad experience," Cook says.
Justifying his decision, Cook notes that customers pay Apple to "make certain choices on their behalf" to foster greater security and stability.
However, this openness may still mean that users could install and run third-party keyboards, like Swype. It could also mean deeper app integration so that when you click on a Yelp link, the Yelp app will open if it's installed. Asking Siri about recipes may launch Epicurious and booking a reservation will launch OpenTable as well.
Deeper integration with Siri may help Apple better compete with Google, which is beginning to anticipate what information users may need or want through its own Google Now voice search app on Android.

As an Amazon Associate I earn from qualifying purchases.