When Only Windows Will Do: 5 Windows Slates You Can Buy Today
When it comes to tablets, Android and Apple continue to dominate consumers' attention. But sometimes only Windows will get the job done, especially for businesses.
Windows 7 tablets may not have the vast collection of touch optimized apps, but Windows 7 does deliver a great inking experience and support for many custom and legacy apps in the business world. If you need a Windows tablet, and can't wait for Windows 8, we've rounded up a collection of 5 Windows slates you can buy right now.
All of these Windows 7 slates can be purchased right now, allowing you to get to work on a Windows tablet that offers greater portability than a convertible Windows Tablet PC or even the slimmest notebook, while still delivering the access to Windows applications and systems that you need to do your job.
Motion CL900 Rugged Tablet PC – $899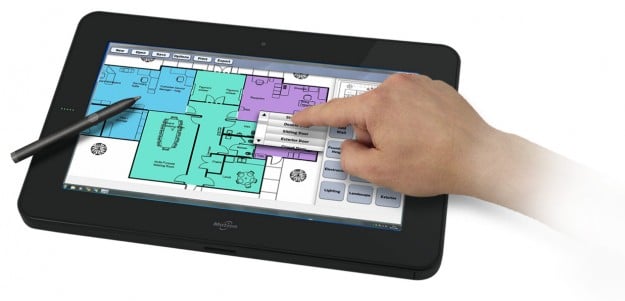 The Motion CL900 Windows 7 Tablet is powered by a a 1.5GHz Intel Atom Z670 and offers the option of a 30 or 62GB SSD for on board storage. This Windows 7 slate has a 10.1″ Gorilla Glass screen. The slate weighs in at 2.1 pounds for easy portability. For connectivity, the CL900 has a USB port, SD Slot, audio In/Out, video out as well as WiFi, Bluetooth 3.0 and GPS.
The Motion CL900 sets itself apart from much of the competition with a rugged design. The Motion CL900 has MIL-STD-810G and IP52 ruggedness certifications and has been tested to survive falls in common use cases such as from a hospital bed, workbench or truck bed. In keeping with the use case scenarios, the Motion CL900 battery is rated to last eight hours and can recharge in two hours. There are a wide range of docks and accessories to allow for easier use in retail, healthcare and in the field.
Motion CL900 Guided Tour
HP Slate 500 – $799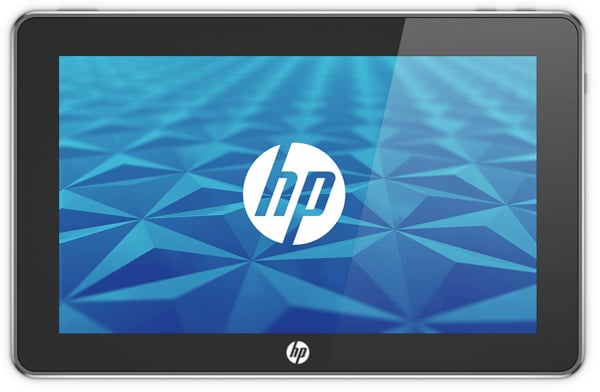 The HP Slate 500 has a 1.86GHz Intel Atom Z540 processor, 2GB RAM and up to 64GB of solid state storage. The HP Slate 500 has a 8.9″ display with a 1024 x 600 (or 1024 x 768 for some applications) which is powered by Intel integrated graphics and a Broadcom HD Accelerator. The display support pen and finger touch control. The HP Slate 500 has a USB port, headphone/mic jack, and SD card slot. There is a front facing webcam for video conferencing as well as a rear facing 3MP webcam. The Slate 500 also has WiFi and Bluetooth 3.0.
The HP Slate 500 is designed to fit into the existing business ecosystem at companies that need a Windows 7 Tablet PC with the ability to go out into the field. If you need to document situations with pictures, such as in a medical setting, as an insurance adjuster or as a student capturing classroom notes from a whiteboard then the HP Slate 500 is a good option thanks to the decent rear facing camera.
HP Slate 500 Demo Video
https://youtu.be/7xX-B2wG1e4
ASUS EEE Slate – $999
The Asus Eee Slate EP121 PC has a 1.33GHz Intel Core i5 processor with 2GB or 4GB of RAM and the option of 32GB or 64GB of solid state memory. The Eee Slate has a 12.1″ display with a 1280 x 800 resolution and support for pen and touch based input. The Asus Eee Slate PC has a 2MP webcam and mini HDMI, 2 USB ports, 2-in-1 audio jack, card reader, mic as well as Bluetooth.
The Asus Eee Slate PC is designed to go mobile, but also comes with a Bluetooth keyboard so that you can use it like you would a standard Windows 7 notebook. With a large 12.1″ display this isn't a tablet designed to go out in the field or from room to room in a hospital. Rather, the Eee Slate PC is aimed more at consumers who want a Windows 7 slate. The consumer focus is also obvious in the relatively short 3 hour battery life rating.
Asus Eee Slate EP121 PC Demo
Fujitsu Stylystic q550 – $729
The Fujitsu Stylistic q550 has a 1.5GHz Intel Atom Z670 processor, 2GB RAM and 30 anto 62GB SSD options. The Stylistic q550 has a 10.1″ WXGA LED backlit IPS display with antiglare protection and brightness of 400 nits. The display supports pen and finger touch input with a N-trig digitizer. The ports on the q550 include USB 2.0, HDMI (type A connector), SD/SDHC slot, audio-out, and docking cradle connector as well as Bluetooth 3.0. The base model has a battery rated up to 4 hours, while the $849 upgraded q550 has an 8 hour battery.
The q550 is aimed at the business market with Windows 7 Professional, full disk encryption and a built-in fingerprint reader for security. While it is not a fully rugged tablet, the q550 meets nine MIL-STD-810G standards so that it can handle life on the road. If you want a Windows 7 slate that is designed to fit your business, with outdoor readability and a number of security options, the Stylistic q550 is certainly a good option to consider.
Fujitsu Stylistic q550 Overview
Mobile Demand xTablet T7000 – $1,900
The Mobile Demand t7000 is a fully rugged Windows 7 Tablet PC that is powered by a 1.6GHz INtel Atom Z530P processor, 2GB RAM and an optional solid state drive. The t7000 can be ordered with an outdoor display for use in the field. The t7000 has a number pad for easy number entry and can be configured with a full querty keyboard. The Tablet PC has a SD card slot, Express Card slot, docking connector, Ethernet port, USB 2.0 and the option for a serial port.
The Mobile Demand tablets are some of the most rugged devices we have had the chance to use. From hammering a nail with the tablet to leaving it out in the rain, the Mobile Demand x tablet t7000 is built to withstand incredibly demanding environments with IP65, MIL-STD 810G/F certifications. You can see one example of the t7000 in use on the race track in the video below.
Mobile Demand xTablet t7000 At the Racetrack

As an Amazon Associate I earn from qualifying purchases.