When to Expect the Xbox Destiny Beta
Bungie has confirmed that users can expect to participate in the Xbox Destiny Beta in late July.
The developer announced that Xbox One and Xbox 360 users could expect the Destiny Beta to arrive on Microsoft's gaming consoles, as well as those of others earlier this week, noting that it was hoping to make the Destiny Beta the largest testing experience users have ever seen.
Unfortunately, Bungie didn't use the opportunity to talk more about the experiences Xbox Destiny Beta players can expect. Presumably, it'll talk more about the details closer to the beta's late July reveal. It did reiterate how users will get invites to participate in the Xbox Destiny Beta. Xbox One and Xbox 360 users will need to pre-order a copy of the game from a participating retailer before they're allowed in.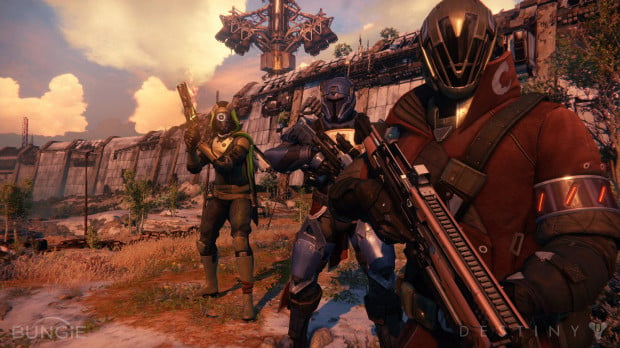 Bungie is most known for creating the best-selling Halo franchise that Microsoft now owns. Destiny is the studio's first game as an independent developer that isn't working on Halo. That's one of the many reasons users are excited for the Xbox Destiny Beta, it's a chance to see how good a game Bungie can make without influence from Microsoft.
Make no mistake though, gamers also can't wait to get their hands on Destiny because it's such a groundbreaking game. Instead of a straight-first person shooter Destiny blends the techniques and quirks of multiple genres. Like other first person shooters, users will have grenades, short-range rifles, long-range rifles and more at their disposal. However, Destiny includes tons of player customization and persistent worlds. Really, the game is more of a massive online role-playing game that happens to rely on first-person shooter mechanics for its combat.
Presumably, The Xbox Destiny Beta, like the Alpha testing that Sony PS4 users experienced earlier this month, will focus on the multiplayer gameplay rather than the story mode itself. If it does, Xbox One and Xbox 360 users will be able to play against friends and family over Xbox Live. This will allow users to see if the game is something they'd like to invest time in. It'll also help Bungie test out the code that works behind the scenes in the game. That's very important because games with multiplayer elements that haven't been heavily tested tend to break on release week. That multiplayer and online experiences are so integral to the Destiny experience makes this testing all the more important.
Destiny isn't exclusive to Sony's PS3 and PS4 gaming consoles. That being said, owners of those consoles are getting access to the Destiny Beta first. The Destiny Beta will arrive on those consoles on July 17th. The Xbox Destiny Beta won't arrive to sometime after that. Xbox One and Xbox 360 owners will need an Xbox Live Gold subscription to participate in the Xbox Destiny Beta since Microsoft requires users have a subscription before playing online with other people.
Xbox One, Xbox 360, PS3 and PS4 users can pre-order the final version of Destiny now from Amazon, Best Buy, GameStop, Wal-Mart and the PlayStation Store, according to the Destiny beta website. When users pre-order they're provided with a code that they have to redeem on the Destiny website. Xbox Live doesn't allow users to preorder games. That' means users looking to participate in the Xbox Destiny Beta will need to pre-order at one of these participating retailers to get a beta code for the game.
Read: Destiny Beta Details Surface With New Trailer
Users who are thinking about pre-ordering the game should consider their future console plans. When pre-ordering users will have to choose which version of the game they want. If they pre-order an Xbox 360 version of the game they may not be able to cancel their pre-order at some retailers and switch it out for an Xbox One version of the game. Users who don't plan on upgrading their console shouldn't have much to worry about.

This article may contain affiliate links. Click here for more details.